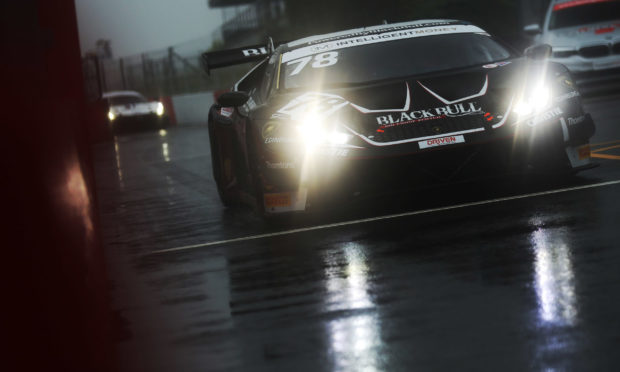 Angus endurance star Sandy Mitchell emerged from dank Donington Park with a pair of podiums – but admitted the weather was the winner in the latest British GT round.
The Angus 20-year-old and British Touring Car veteran Rob Collard now head the series' Silver Cup championship after fifth and sixth place overall finishes from what Mitchell said was a "tough" weekend in the Barwell Motorsport-prepared Black Bull Lamborghini Huracan Evo GT3.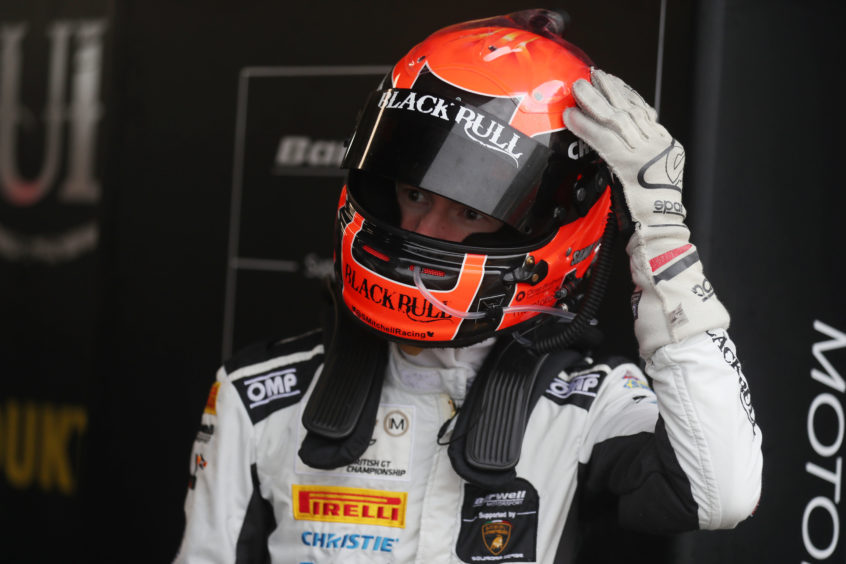 "I feel we deserved more in terms of results than we actually left the circuit with," said the Lamborghini Squadra Corse junior.
Greasy, slow-drying and changeable track conditions impacted directly on Mitchell's results.
In Sunday's opening two-hour race, the pair started from second and Collard was leading the field before the handover to the young Scot.
A hoped-for change to slick tyres was thwarted by drizzle, and over-inflated wet tyres made for a tricky stint, dropping the #78 car to fifth overall and second in the silver class.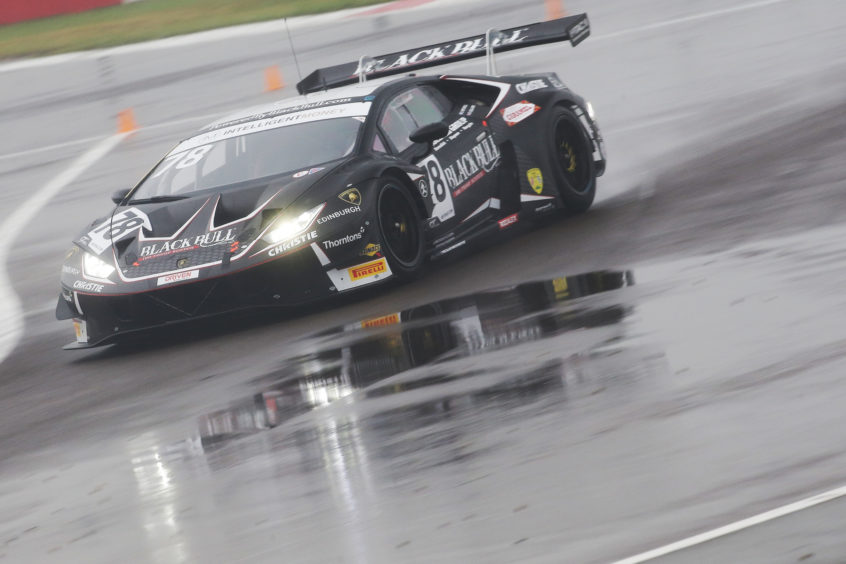 Mitchell started third on the grid for the one-hour sprint race but wet tyres turned out to be the wrong option as track conditions dramatically changed.
"It was a bit like driving a car with four blancmange tyres. I really struggled for grip and we pitted as soon as the pit window opened," said Mitchell.
Collard, now in a slick-shod Lamborghini, battled back through the field from 12th to third in class and sixth overall.
"Rob drove brilliantly in both his stints, and for us to finish twice on the podium in our class, and twice in the top six, despite all the problems we had with grip is a big positive," said Mitchell.
"The weather won. It's just one of those things.
"In changing conditions, tyre choice becomes something of a lottery. But again we've proved we have a fast car, a quick driver pairing and a solid, professional team behind us.
"We head to Brands Hatch in a couple of weeks for another two-hour race, and we know we'll be right on the pace pushing for another podium, and hopefully our first win of the year."