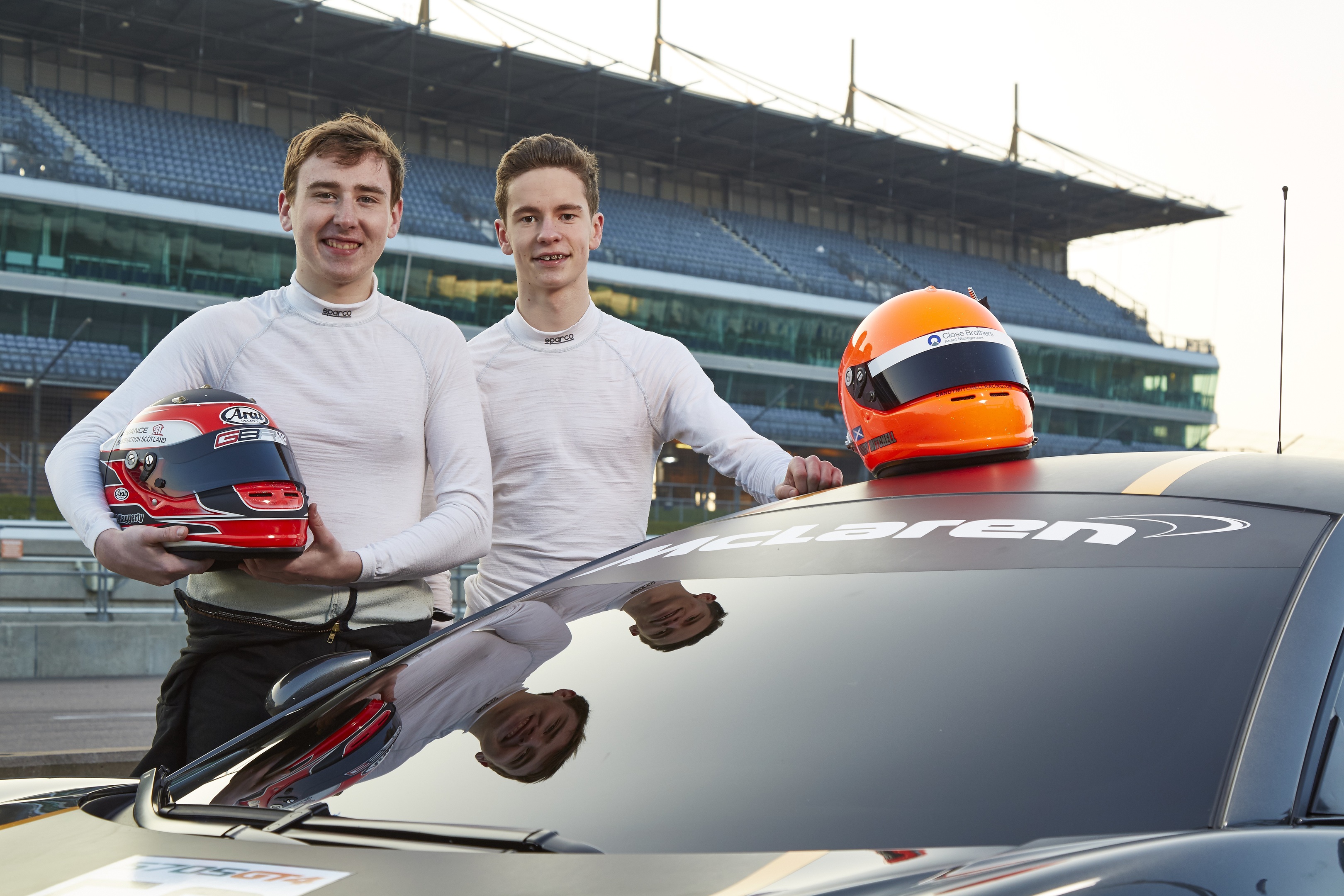 Ecurie Ecosse patron Hugh McCaig has hailed the quick start made by the young guard spearheading the legendary team's latest tilt at glory.
The Le Mans-winning outfit is once again challenging for British GT championship honours, expanding its line-up to include the GT4 entry of teenagers Sandy Mitchell, from Forfar and fellow Scot Ciaran Haggerty alongside the Black Bull Ecurie Ecosse McLaren 650S GT3 pairing of Alasdair McCaig and Rob Bell.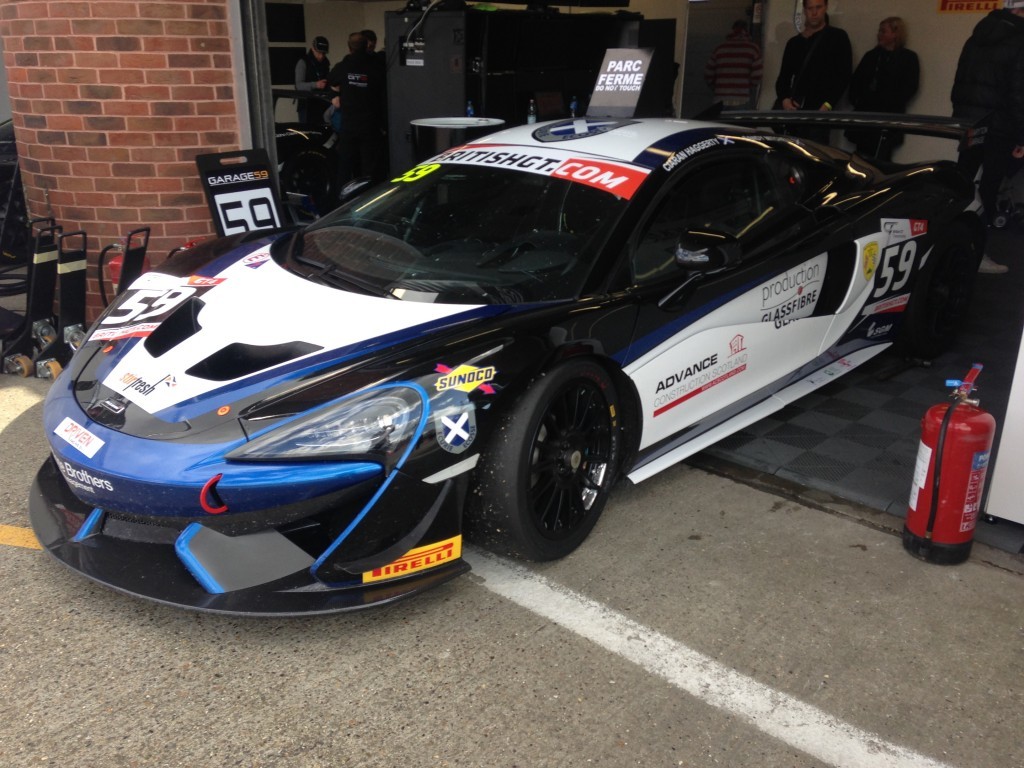 Mitchell – at just 16 years and 41 days – became the youngest driver ever to line-up in the championship when he gave the all-new McLaren 570S GT4 its Brands Hatch race debut in the series opener, with a solid sixth place finish for the young stars.
This weekend the action switches to Rockingham where team and drivers are hoping to add more points to the championship total after getting the Ecurie Ecosse name on the GT4 rankings at Brands.
Team chief McCaig admitted lessons had been learned from the two-hour race on the GP circuit, which saw Scot Phil Dryburgh thankfully walk away from his wrecked Aston Martin after a high-speed crash.
And McCaig is confident the young guns will prove quick learners after making the switch from single-seaters to sportcars.
"We've always tried to encourage young up and coming talent out of Scotland and Jackie (three time F1 champion Jackie Stewart) was probably the last person to do a properly funded staircase, not just with Scottish drivers," said McCaig.
"Through our Ecurie Ecosse young driver initiative we got involved in Formula Ford last year with Graham Brunton Racing, who has done a sterling job, and Dario Franchitti got involved as well."
Ecurie Ecosse considered a Formula 4 effort, but budget considerations turned their interest towards the burgeoning British GT championship for the teenage duo.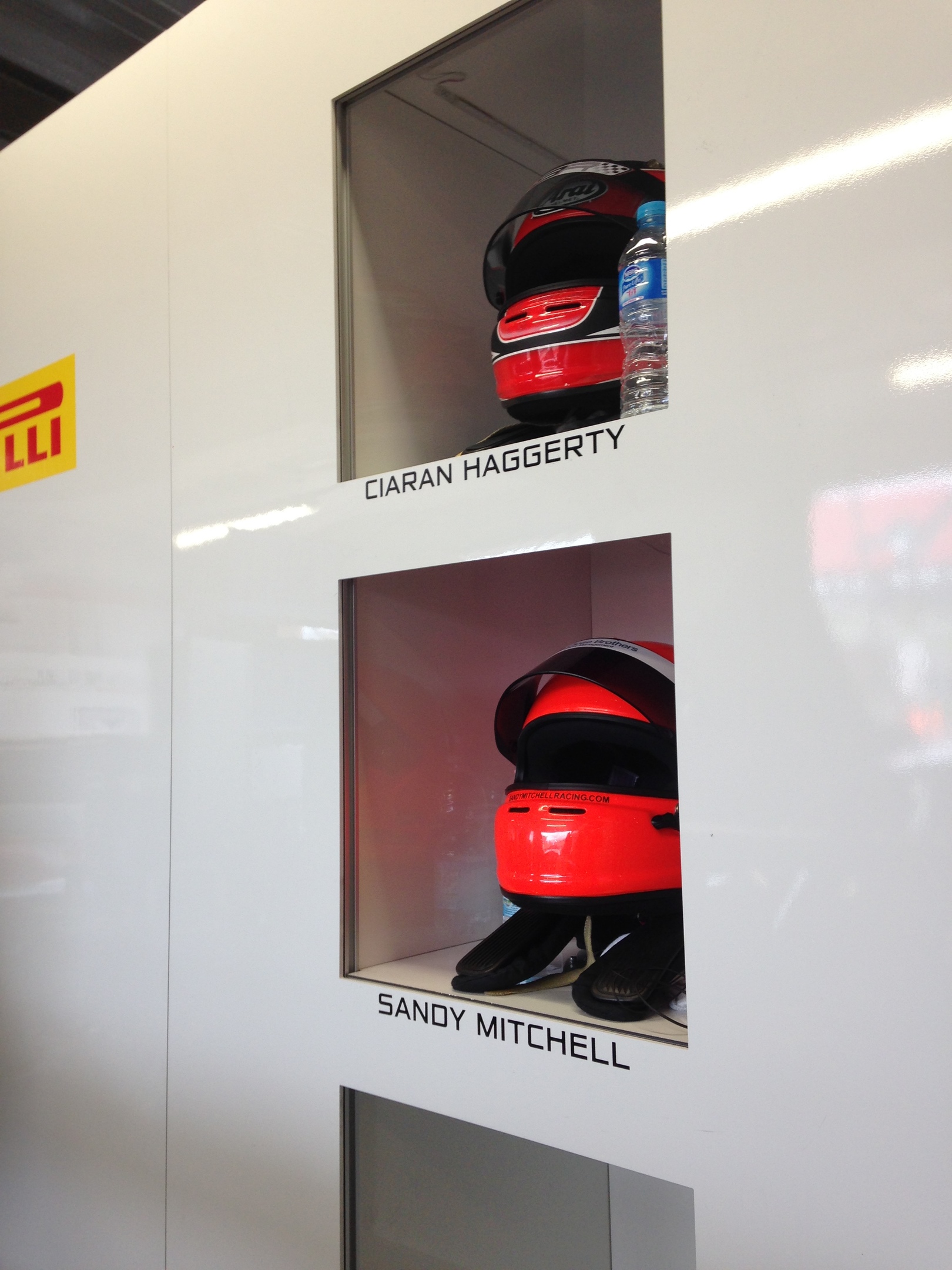 "We had the involvement with the GT3 car and then McLaren came along with this deal which was going to be very difficult to better to get these two young lads into this brand new GT4 car," continued McCaig,
"It's generating a lot of interest and excitement which is good, and to put the Ecurie Ecosse name behind it gives it a bit of credence.
"These two lads are fantastic and to have Sandy as the youngest ever driver coming into British GT racing is quite incredible really.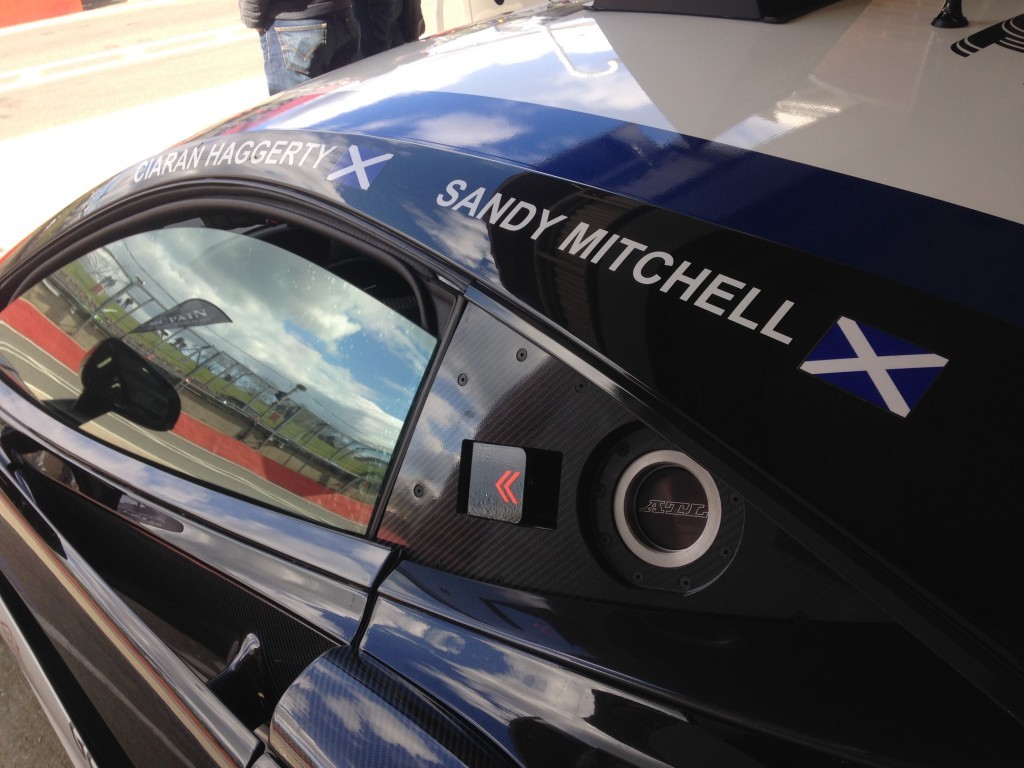 "They are doing a great job – better than some of the drivers who have been at it for years – and the great thing is that they listen to everything and take it on board, they are so willing to learn.
"Putting this all together was eleventh hour stuff and finding money from corporate sponsors in Scotland for motorsport talent is extremely difficult, but they have both done well on that front.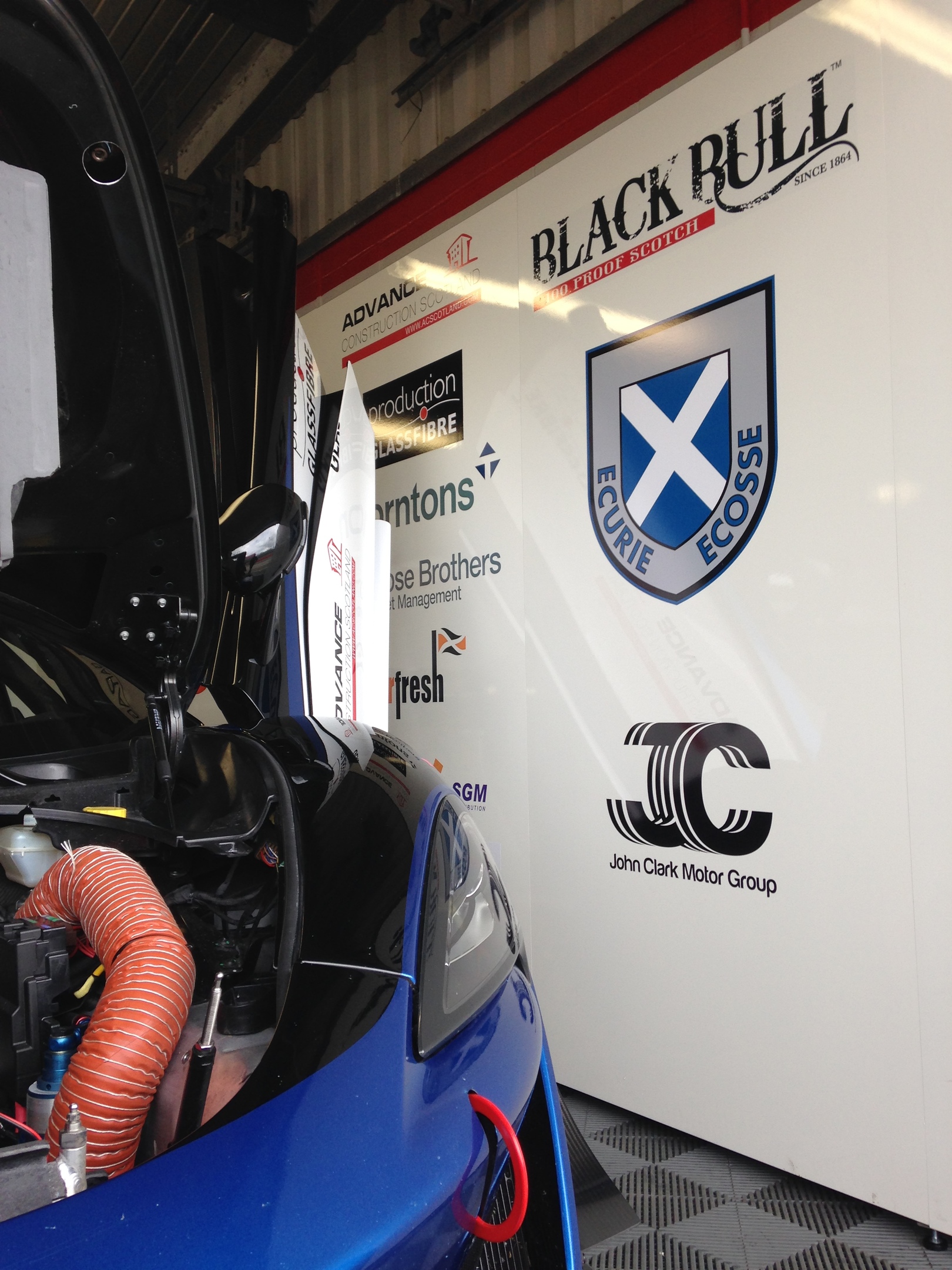 "We want to take these young lads further if we possibly can and we made a solid start, but with lessons to be learned.
"The whole package, the McLaren name coupled with the history of Ecurie Ecosse is a blue chip operation and we need to make sure we take it forward properly in the best way possible."