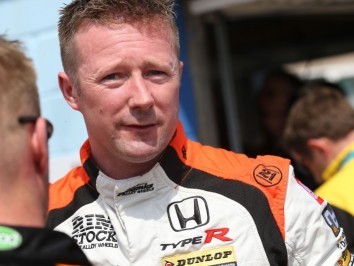 Oulton Park cannot come quickly enough for reigning British Touring Car Champion Gordon Shedden this weekend.
The Fife star is looking on the bright side for the series visit to the Cheshire track after a double non-finish at super-fast Thruxton saw his points total take a battering after a blistering early season start from himself and Halfords Yuasa Racing teammate Matt Neal.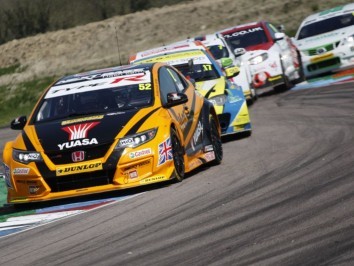 Their new Honda Civic Type Rs continue to top the teams' standings and Neal leads the drivers table, so Shedden is heading back to the scene of his breakthrough BTCC success ten years ago fired-up to rediscover the rostrum.
"I'm feeling good," said the Knockhill business development manager.
https://www.youtube.com/watch?v=DyPT3stdcC8
"I think I was ready to go again at about 6.30pm on the Sunday at Thruxton, because I wanted to immediately erase the memories of that weekend.
"Oulton is a fun track to drive and usually produces good racing, although overtaking isn't easy.
"Ballast is quite a penalty there, due to the stop-start nature of the circuit, its undulating layout and heavy-braking zones.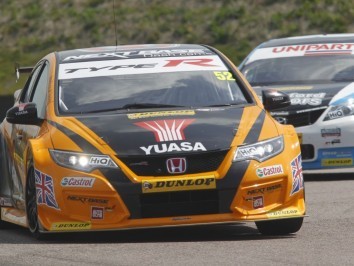 "That will put even more emphasis than usual on qualifying, particularly with a full grid of 32 cars."
He added: "The flipside to Thruxton in that respect is having dropped a few spots in the standings, I'll be the lightest I've been going into qualifying for well over a year, with the obvious exception of the first round of the season when everybody is on zero ballast.
"I'll need to make sure I get my finger out to really take advantage of that.
"We're still trying to maximise the potential of the Honda Civic Type R – I don't think we've completely aced it yet – so to be as competitive as we have been everywhere so far is really encouraging, and we've got some good ideas to improve it further."
"Hopefully we can come away from Oulton with three good finishes and a strong points haul to put us firmly back on the championship trail."