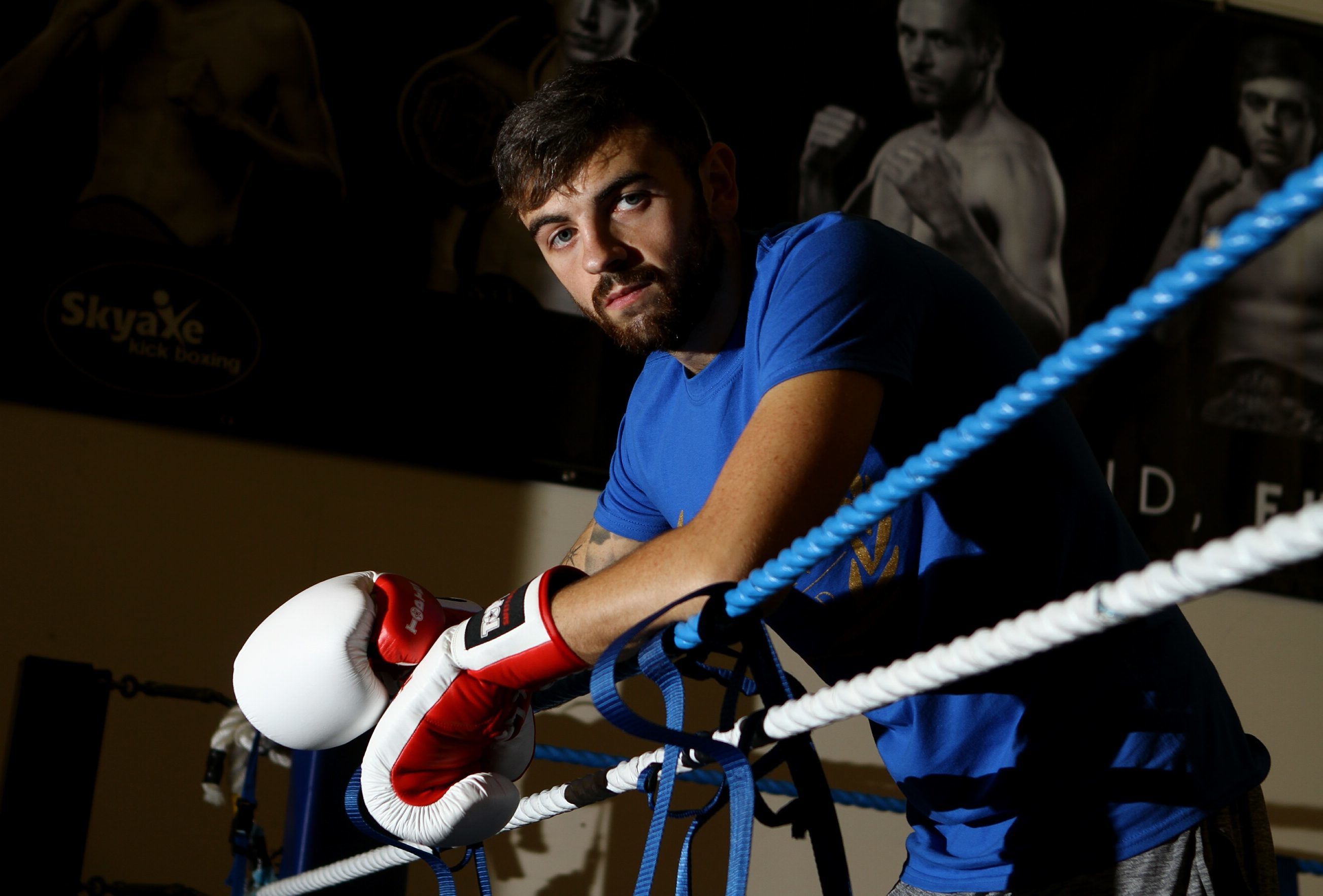 He has been there and done that as a kickboxer, winning multiple world titles.
However, Paul Kean will take a big step into the unknown tomorrow night when he makes his professional boxing debut in Glasgow.
Kean has prepared harder than he has ever done in his life under the watchful eye of his trainer, his dad Paul Snr, who is also a former world kickboxing champion.
The younger man has fully embraced what it means to be a professional in and out of the ring and incredibly he is currently around two stones lighter than when he was in his kickboxing pomp.
Now, the 23-year-old, who fights out of his dad's Skyaxe Gym, is hoping all his hard work will pay off when the bell goes at the start of round one of his light-middleweight fight at the Crowne Plaza in Glasgow.
Kean, who also works as a personal trainer, said: "I used to be a roofer when I was kickboxing but I think my lifestyle is a lot better now.
"When I was young, I was maybe a bit lazy.
"Now, I train right, eat right and sleep right unless our one-year-old son wakes me up during the night.
"Everything is on point now. It is all about being professional. If you are going to be a professional, act like one.
He added: "I am looking to go as far as I possibly can in boxing.
"Obviously, everyone dreams of fighting in big, big fights. I will just take it one fight at a time.
"I like a lot of boxers. When I was growing up, I loved Ricky Hatton but my style is nothing like his.
"I loved him when I was growing up along with guys like Floyd Mayweather and Joe Calzaghe.
"Now, I like James DeGale – but I am my own man.
"I am a switch hitter as well. I am a southpaw but I can switch to orthodox.
"That's a good thing to have in the arsenal. It makes me a bit different from other boxers.
"I don't know who I will be fighting yet. That's just the way it works when you start with the pros.
"You just find out closer to the time but I am only focused on what I am doing."
Kean's journey to reach this stage in his fighting career incredibly began 20 years ago.
He said: "I started kickboxing when I was three because my dad had his club.
"I then began what's called continuous and points fighting. That's on the mats and eventually I went on to win world titles on them.
"I was 13 when I won my first world title in Orlando then two years later, I went to Greece and won it again when I was 15.
"I then moved into full contact in the ring. I won the Scottish, British, European and eventually an Under-21 world title.
"When I was 18 or 19, I won my first senior world title and then three other world titles after that.
"I started amateur boxing at that point as well.
"I always knew boxing was the route I wanted to take so eventually I moved into amateur boxing full-time as I wanted to make a good go at it.
"After about 12 fights, I broke into the Scotland team and boxed against the army.
"Last year I had my second son and I just thought it was the right time to turn pro – maybe make a wee bit of money for getting punched in the face!
"Seriously though, it was a big decision. I had always wanted to turn pro but I was just waiting for the right time.
"I thought this would be a great time. There is a buzz about a lot of boxers in Dundee at the moment.
"So I then got in touch with my promoter Sam Kynoch, went through, had a chat with him and then had to spar with a guy called Marc Kerr who has had a few fights as a pro.
"From there, I signed with MGM and haven't looked back.
"I will be feeling relaxed before the fight – it is just another day at the office for me.
"It is another stepping stone to where I want to go."
Kean admits he has a great relationship with his dad and they work really well together along with his other coach.
He said: "There is no-one better to be in your corner than your dad.
"It works perfectly. The other coach in my corner is Craig Lusby. He is really knowledgeable about training and everything to do with boxing. He has been really good as well.
"The three of us just work great together – it is a perfect team, to be honest.
"This is exactly what I was looking for, moving from the amateurs to the pros.
"That is a big thing and we have gelled really well."
Kean will have the backing of family and friends at his first fight including his wife Jojo.
He said: "I have about 60 tickets sold at the moment and hopefully there will be a few more before the fight.
"It's good for my first fight and the next time hopefully I can build on that and have a few more people coming.
"My wife Jojo will also be there to support me."