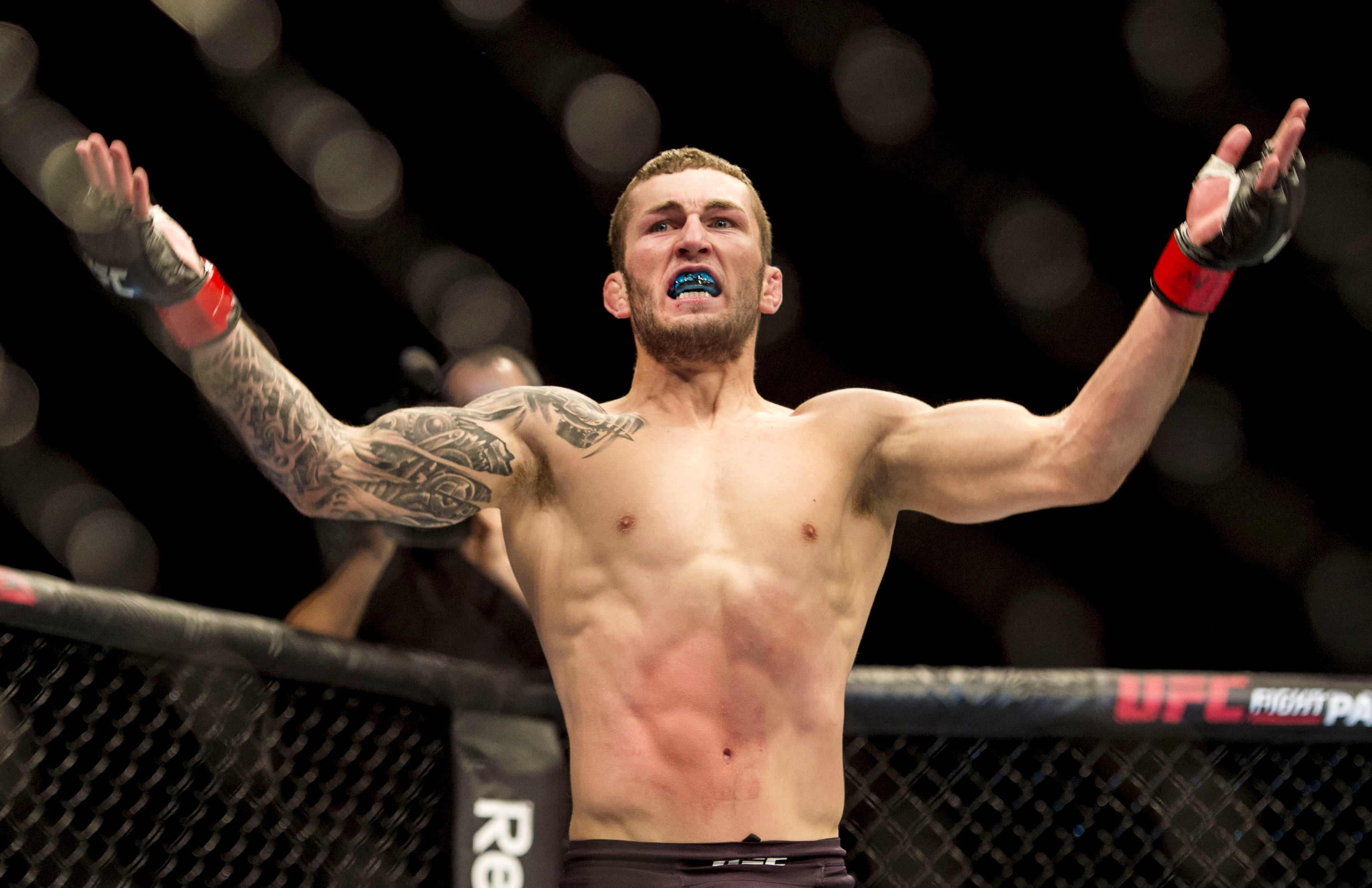 Fife UFC star Stevie Ray is following the same route to the top as the sport's iconic figure, Conor McGregor.
And the Kirkcaldy fighter is hoping it will take him all the way to a Celtic clash with the world-famous Irishman.
McGregor is arguably his country's most successful athlete, who has become a multi-millionaire and is being linked with a one-off switch from the octagon to the boxing ring for a bout with Floyd Mayweather.
Kirkcaldy's Ray believes he is the man to fill the void for a big-name Scottish fighter, and a lightweight battle between 'Braveheart' and 'The Notorious' wouldn't be a hard one to sell.
Ray, who greatly enhanced his reputation with an impressive victory over England's Ross Pearson in Belfast last month, told Courier Sport: "Conor McGregor came from Cage Warriors, the same as me.
"The world belt I won was the one that he relinquished when he got signed by UFC.
"One way of looking at it is, if he'd stayed, I would have been fighting him for his title.
"In UFC he's ranked number one at lightweight and I'm 25th.
"I feel that I'd be ready to fight him and beat him now but I've got to earn my shot.
"Maybe in about five wins' time I'll get my chance."
Ray added: "There's the whole Irish v Scottish thing.
"He always goes on about the McGregor clan, the battlefield and stuff like that. To come up against a Scot would be a great selling point for the fight.
"Hopefully I'll earn my shot. I'd be happy to welcome him to Kirkcaldy!
"There are three Scots in UFC just now. Myself, Joanne Calderwood and Paul Craig.
"I'd like to think I've got the highest profile.
"There's definitely a gap for a big Scottish name and I'm looking to fill it."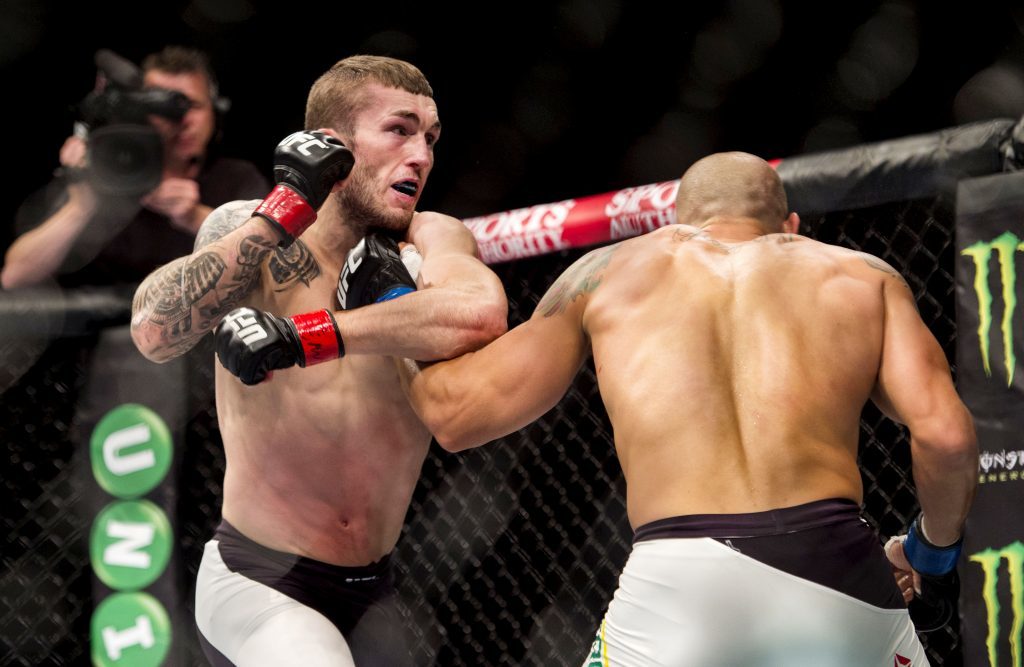 Ray hasn't yet reached the level of McGregor – or the other headline UFC name Ronda Rousey – but there is no doubt that his reputation is growing fast.
And his win in Belfast could turn out to be a career-turning one.
"Ross Pearson was the biggest name I've fought," he said. "It was a great fight and a great win.
"There were 10,000 people in the arena and my fight was the co-main event. It was a huge opportunity.
"I'm now hoping to get on UFC London bill, which is in March.
"I've called out Diego Sanchez (from New Mexico) who is ranked a bit higher than me."
Mixed martial arts (MMA) combines various combat sports and Olympic disciplines including Muay Thai, boxing, judo, jiu-jitsu and wrestling.
UFC (Ultimate Fighting Championship) is the world's most prestigious MMA organisation. UFC has been described as the fastest-growing sport in the world and is the largest pay-per-view event, being watched in more than 1.1 billion households.
"UFC only sign fighters who they think will be beneficial to their brand," said Ray.
"They either come to you or you try and get yourself noticed by building up some hype around a fight.
"Winning the Cage Warriors title would have helped me.
"The UFC bill in Krakow was my break. I'd let them know that I was ready if anybody pulled out and that's what happened. There was an injury and I stepped in with a couple of weeks' notice."
Ray, who trains in Whitburn, didn't have a pedigree in one of the many disciplines that an MMA fighter needs to excel in. But he doesn't believe that has been a handicap.
"I started MMA seven years ago," he said. "I didn't come from a background of boxing or any of the other sports.
"Because I don't have one speciality I've got all-round strengths and I'm a quick learner.
"In boxing you only have hands to worry about. If you lose, it's because you've lost to the better boxer or puncher.
"In MMA you need to cover five different sports and be the best at every one of them.
"Even the very best have losses on their record.
"I'm 26 and I've only been training for seven years. Hopefully I'll have a good 10 years left."