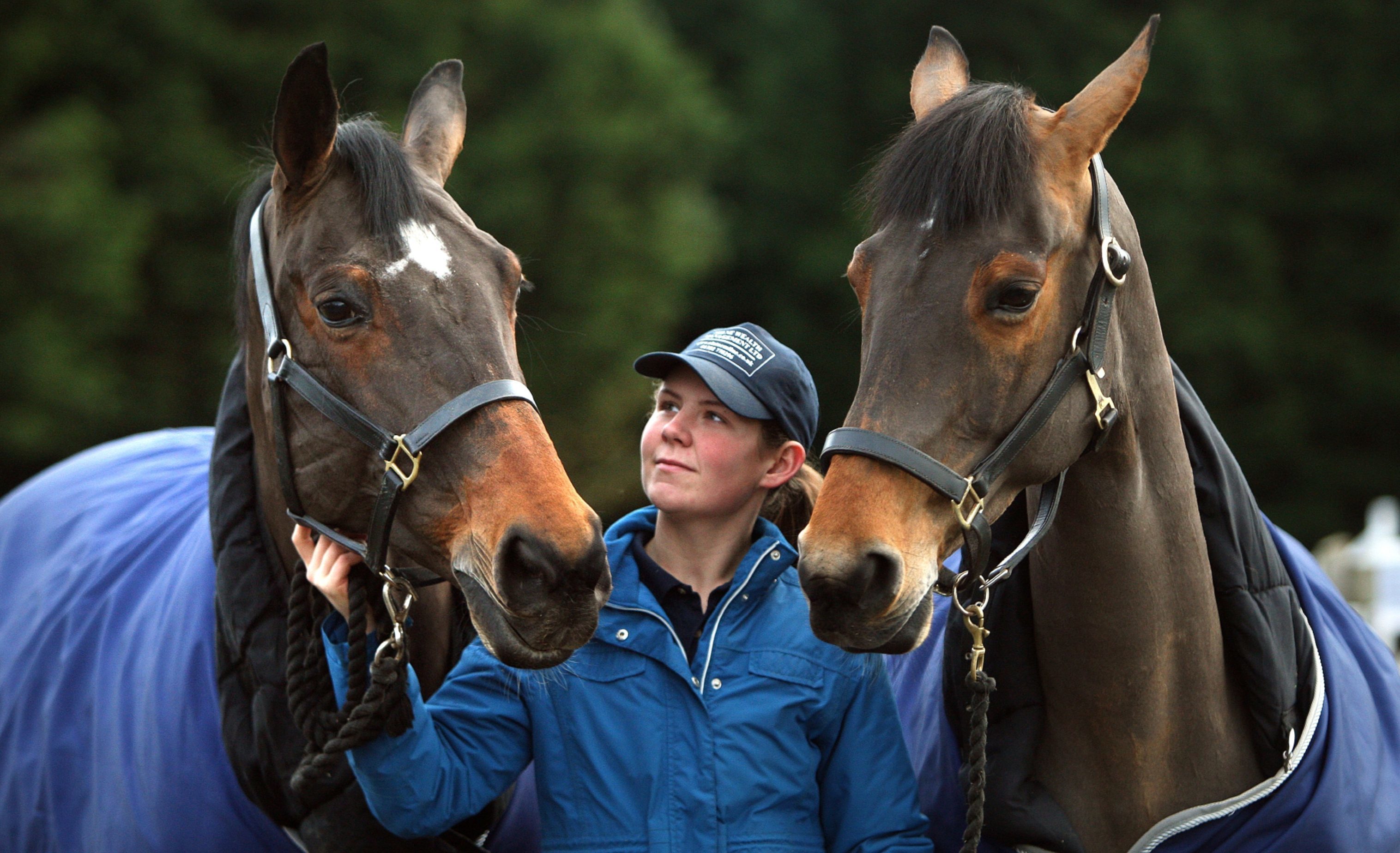 The great quest for Scottish sport as it aims to capitalise on the Andy Murray era is to find passionate and talented young people dedicated to achieving excellence in their own field.
Well, they do exist and one shining example is Kirsten Macpherson, a 21-year-old show jumper from Dundee.
Her chosen discipline may not hog the headlines or newspaper column inches like football or even tennis does but you would have to travel far to find a bigger cheerleader for her sport.
Riding out of Claverhouse Equestrian Centre to the north of the city, Kirsten stands on the cusp of a promising career.
Even at her tender years, though, she is thinking about how to spread the word to others.
The bold message from this resident of nearby Fintry is that show jumping is neither posh nor elitist.
It is a timely tale in an era when not enough people from ordinary backgrounds are making the breakthrough.
She said: "I am very passionate about getting more young people involved in the sport, whether it be for pleasure or on a more professional level.
"In my experience, this gives children some incentive to get off the streets and do something potentially life-changing.
"I stay just down the road in Fintry and attended Longhaugh Primary and then went to Braeview Academy.
"A lot of kids at the riding school are from the local area.
"My mum (Lorraine) and dad (Iain) just had normal jobs – my dad is a nurse and mum was a social care officer. Those are good, honourable jobs but nothing out of the ordinary.
"It wouldn't have been possible to do this without my parents and they have made a lot of sacrifices for me to be able to go out and compete.
"However, my message is that you don't have to be a millionaire to have a horse and be a show jumper.
"A lot of people here at the yard have horses just for pleasure.
"I really would stress that you don't need money to do it," she added.
"It can be as simple as coming in here and having a go. If riding is for you then it's for you.
"I maybe lost some friends by choosing to do this and it is a big
sacrifice. However, it was the best thing I ever could have done.
"I would definitely encourage others to get involved because all the hard work is worth it."
Kirsten competes on two horses, older mare Sarina Enggard, and the younger GI Joe.
She revealed that she has her gran to thank for starting her off with a very
special gift.
"I began riding in the school here when I was just 10," she said.
"I then became a bit obsessed with it and my granny Margaret bought me my own pony called Sacha when I was 12.
"I nagged her until she did it!
"My granny wasn't exactly a millionaire so I didn't have the fanciest of ponies but Sacha did the job. Ever since then it has been non-stop for me.
"When we first started at the riding school it was mainly me and a few other girls my age. We got together and decided to register so we could go out competing through the BSJA (British Show Jumping Association).
"We then bought a trailer and took it from there, heading out and about
Scotland every weekend.
"I was about 13 when I first started competing.
"It got on OK – I was never the best – but I was going up against kids who had been born into show jumping families.
"I was only someone who had one day decided that I wanted to go horse riding.
"I then got another pony called Sparkie and he is kind of the reason I progressed as I did because he was great."
Along with her parents and grand-parent, Kirsten has others to thank for helping her get this far.
"As well as the family I have also had a lot of support from my boss Donna
Ker-Ramsay, who owns the centre but is also my coach and trainer," she said.
"She will stand in the paddock with me for hours and hours, helping me and giving me advice.
"Also, just a few months ago, I was giving lessons to a lady who decided she wanted to sponsor me.
"Her name is Elaine Milne and her support has meant that I am not relying on mum and dad anymore.
"It is quite unusual to have a sponsor like that because I am not a massive name in show jumping so I realise how lucky I am."
The future looks bright for Kirsten, Sarina Enggard and GI Joe, with a busy time ahead. She said: "GI Joe has been winning a few classes so we are looking to get him out a bit more this year.
"Sarina is a bit older and knows her job. So she is good for me because she has the experience of jumping bigger courses. In show jumping it is all about experience.
"December is a rest month for the horses but now you get a bit of a kick up the backside because it gets a lot busier.
"We have bronze, silver and gold leagues. The heights you jump put you into your respective league and the more you win the more points you get.
"When you get to the top of your league you get invited to finals.
"The target is then the Horse of the Year Show and other big events.
"Moving from junior to senior and from ponies to horses was quite a difficult transition for me.
"Now, though, we are coming into our own and it is looking promising."
Kirsten revealed that she had Nick Skelton's vote number on speed dial when he came third in the recent BBC Sports Personality of the Year poll.
She said: "Nick Skelton is 59 and still at the very top of his game. He has shown that you can have a long career in show jumping and it is very different to other sports in that sense.
"I voted for him a lot of times and I really was chuffed when he came in third. It is not a big sport compared to the like of football and we don't get a lot of TV time so to finish so high up in the voting was a tremendous achievement.
"You hear a bit more about show jumping now, largely thanks to the likes of Nick Skelton."
As well as Skelton, Kirsten hailed Scotland's Scott Brash – the Peebles-born show jumper who won Olympic gold for Team GB – as a bit of hero.
"We also have Scott Brash, who is world No 1 and won gold in London," she added.
"You hear a lot about people like Andy Murray and you can't take anything away from his incredible achievements in tennis.
"However, for a lot of people in Scotland who are involved in show jumping, Scott is the pinnacle."