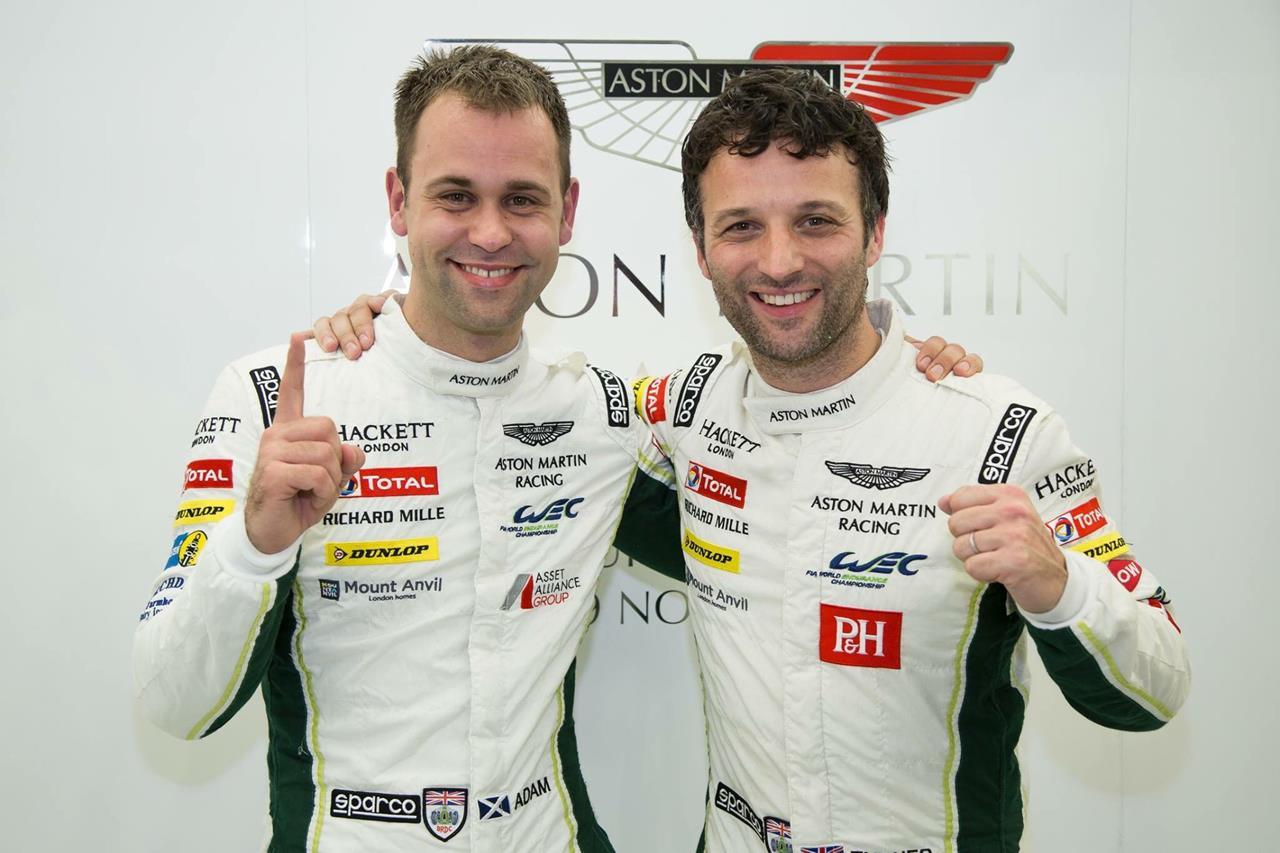 Double British GT champ Jonny Adam says he is ready to take on the world with Aston Martin in 2017.
The Fifer, who made history with back-to-back British GT titles, will partner fellow Aston Martin factory driver Darren Turner in all nine rounds of the FIA World Endurance Championship.
For the 32-year-old Scot, that will include a return to the legendary Le Mans 24 Hours in a V8 Vantage GTE, where he finished sixth in class on his debut there last June.
Alongside the defence of his British GT crown, former Seat Cupra champ Adam – who is also garnering an impressive reputation as a driver coach – it will mean a packed 2017 calendar of more than 20 race weekends.
"It's shaping up to be an incredible season," he said.
"To be given this opportunity to compete full-time with the factory Aston Martin Racing squad at World Championship level is something I have been working towards for the last three years. "Darren is the perfect teammate too, he's got lots of experience, is extremely fast and a fantastic ambassador on and off the track for Aston Martin.
"We have raced together a number of times over the past few years and our driving styles are complementary so we have all the ingredients to go really well this season."
Adam loved the experience of Le Mans for the first time and has set his sights on a GTE Pro category podium at the Circuit de la Sarthe this summer.
"My goal is to challenge with Darren for the world driver's championship in GTE Pro, but also help Aston Martin Racing secure the manufacturer's championship which is very important to everyone in the team."
He added: "Competing in WEC won't impact British GT this year as there are no date clashes. That's a first so it's a huge boost for me to be able to challenge for wins in both championships. My teammates and equipment in both are the very best so hopefully we'll be fighting from round one for great results."