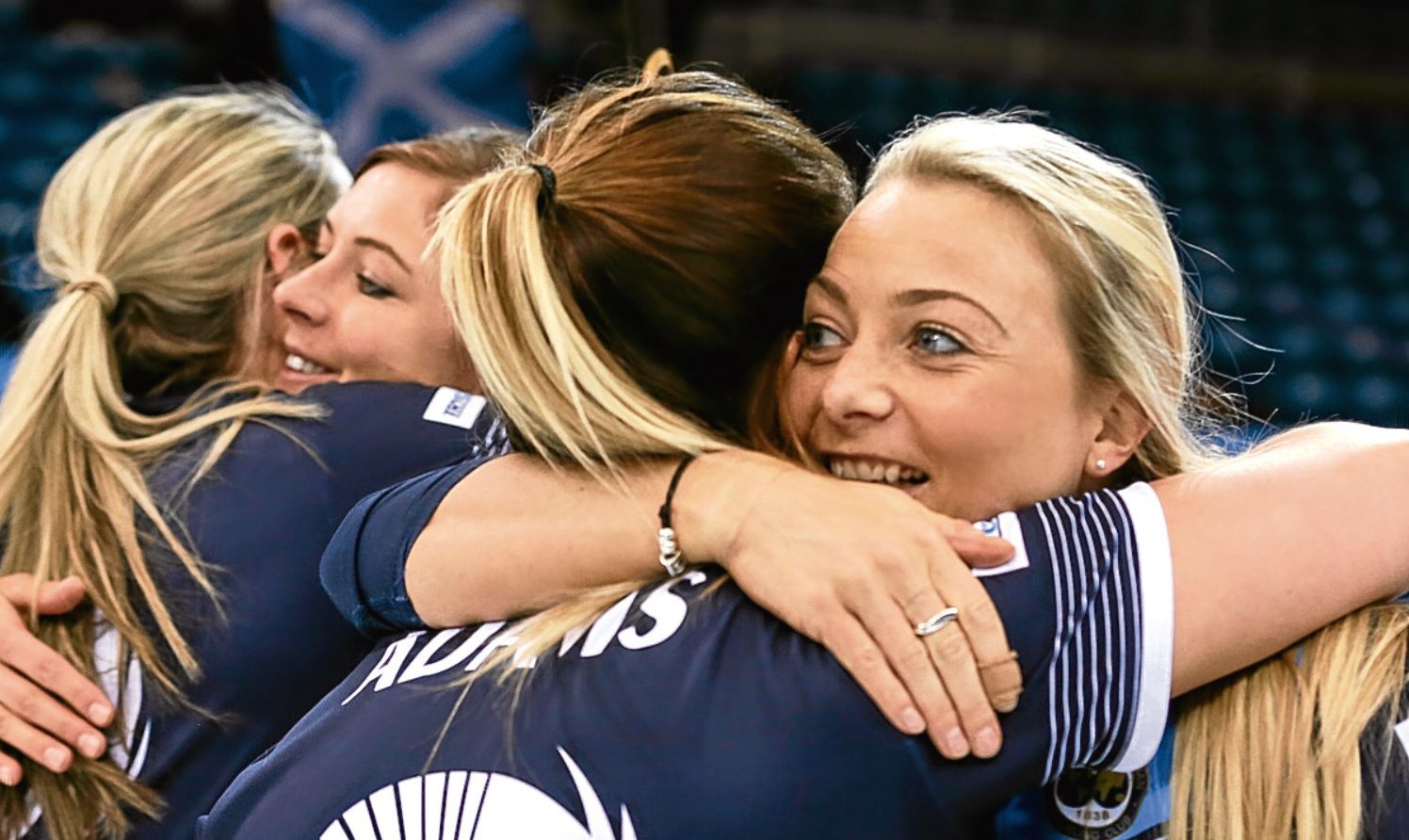 Perthshire curler Eve Muirhead skipped Scotland to a bronze medal finish at the World Curling Championships after a thrilling 6-4 win over Sweden in Beijing.
The quartet of Muirhead, Anna Sloan, Vicki Adams and Lauren Gray are strong medal contenders for next year's Winter Olympics in Pyeongchang and were tied at 4-4 after eight ends.
But Muirhead's final stone in the ninth end was a perfectly weighted draw and Swedish skip Anna Hasselborg failed in her take-out attempt as her stone glided through the paint.
That edged Scotland ahead for the first time in the match to take a 5-4 lead into the last end after the steal of one point.
Scotland got an early stone on the button in the final end and, after playing defensively with guards, Hasselborg's attempted take-out again failed to allow Scotland to take another single point and wrap up victory.
Muirhead told World Curling after the win: "That was a really strong team performance out there.
"We came out fighting for that medal because we knew we really wanted it. It's been a tough week, a lot of ups and a lot of downs.
"To come away with a medal is satisfying. We played a fantastic last end, I am really pleased. That was my first bronze, so I've got world gold, silver and bronze now, so I'm delighted.
"It's good to have a solid worlds going into the Olympic Games."
Muirhead, who won the Scottish championships in Perth earlier in the month, added: "We knew Sweden would be tough but we were gutsy in our determination to get the win.
"Stealing in the last two ends was a demonstration of that. We are so proud to bring a medal back to Scotland."
Team Muirhead's coach and four-time World Champion Glenn Howard who joined the team before the start of this season, said: "The match was terrific, it was well curled from both sides, with both teams having had chances to put the game away though Sweden probably had a few more than us.
"It was a brilliant game and I am really proud of the girls. From our perspective the last seven ends were the best seven ends we have played this year. Everything came together from team dynamics to communication, to rock placement and execution, it was a pleasure to watch," he said.
"The first two or three ends were really tough but we made a ton of good curling shots in the next seven ends and the 10th end was point perfect by every player all the way through and then good things happen."
Looking ahead to the pinnacle of the sport at the next Games in 2018, Howard added: "At the end of that game and the way they played they gave it 150% and that shows it is in there and is something we are going to build on for the coming year."