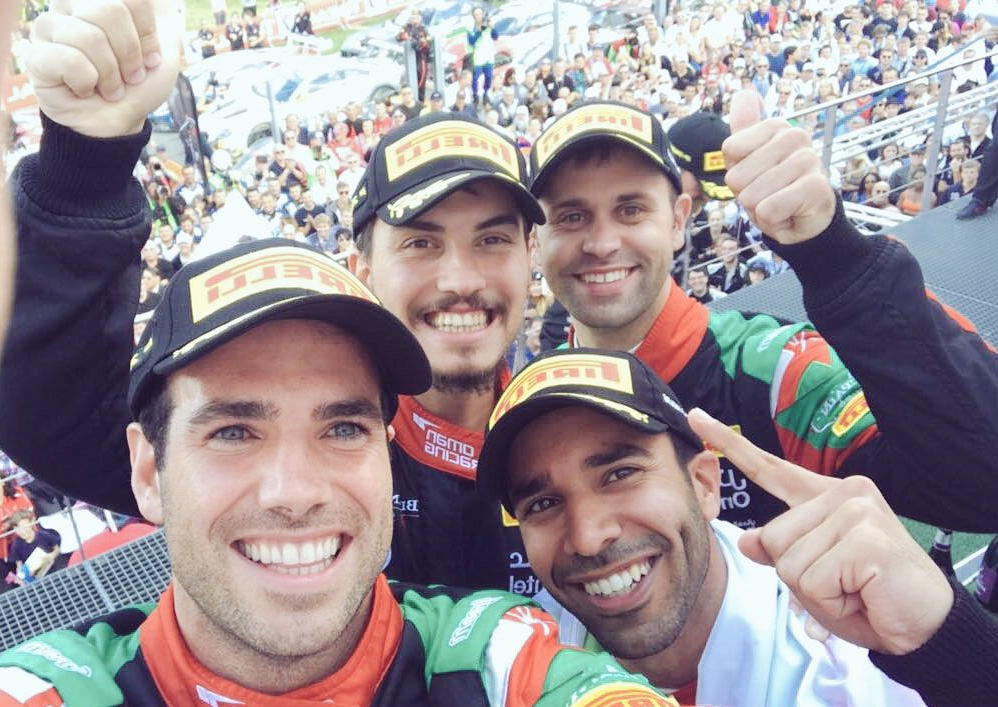 Fifer Jonny Adam has sewn up his first championship of 2017 with another storming endurance display in the legendary Spa 24 Hours.
With a GTE Pro class victory already banked from June's blue riband 24 Hours of Le Mans in the World Endurance Championship, Aston Martin factory driver Adam and Ahmad Al Harthy's second place in the Ardennes forest was enough to secure the Blancpain Endurance Cup Pro Am drivers' title with a round to spare in this year's campaign, alongside series honours for Oman Racing Team with TF Sport.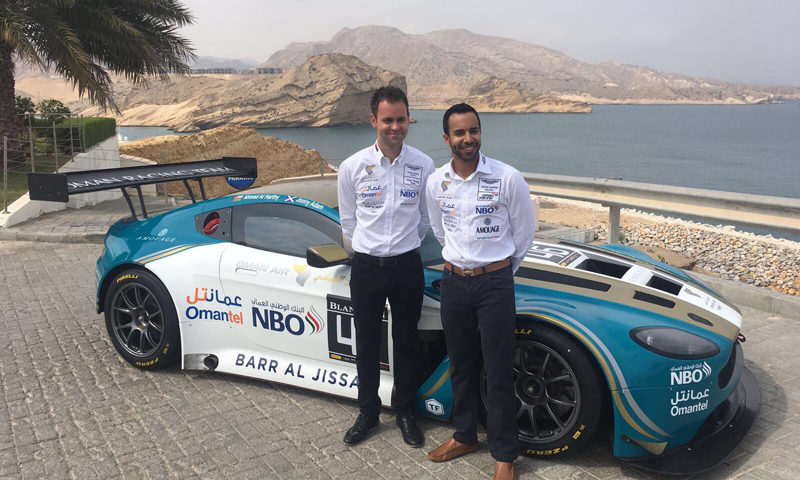 Camberley-based Adam qualified the #97 Vantage V12 GT3 on class pole for the Spa-Francorchamps challenge and the squad, boosted for the race by Euan Hankey and Salih Yoluc, led the opening stages.
Victory eventually went the way of the Black Falcon Mercedes after a thrilling race-long fight, but reigning British GT champion Adam was delighted the podium place secured the title for himself and Al Harthy, who brought the car home and described the achievement as a dream come true.
Widely regarded as the toughest GT3 event in the world, the race lived up to that reputation for Adam, who described it as one of the hardest he had even been in.
"Unfortunately we lost an air vent so the cockpit temperature was extreme, event for a race car," said Adam, who shed 5kg in body weight during his stints and battled heat exhaustion.
He said seeing Oman Racing Team regular partner Al Harthy bring the Aston Martin home was a special moment in an already memorable season.
"It's always a special feeling just finishing one of the world's toughest races, but to win a championship is the icing on the cake.
"Seeing Ahmad cross the finish line to win the Pro Am title and watch the emotional reaction from within the team was a stand out moment of the weekend."
Al Harthy said: "I think this my fifth attempt at the Blancpain GT Series Endurance Cup. I am really proud of this title, sharing it with Jonny, and Euan and Salih played an important part in it as well."
With a field of some 60 cars, the race lived up to its fearsome reputation, with fellow Fifer Rory Butcher in the AF Corse Ferrari 488 one of the victims of the late hours attrition.
Adam returns to the British GT fray this weekend for the penultimate round of the championship at Brands Hatch.