The PyeongChang Winter Olympics are just a few weeks away.
But promising young Dundee figure skater Natasha McKay already has her sights set on Beijing four years down the line.
In the meantime, the recently crowned British champion has a European Championship to look forward to and, more than likely, a World Championship not long after that.
So the disappointment of falling short of Olympic qualification has been superseded by excitement at what she can achieve in the short-term and determination to fulfil her Olympic dream in 2022.
Natasha pipped fellow Dundee skater Karly Robertson for the national title before Christmas, her second British triumph in a row.
"I was thrilled to win again," she said.
"It was definitely harder to retain it than to win it for the first time. There's a different pressure.
"I was sitting in second after the first day but there wasn't a lot in it and I managed to do enough on the second day."
Turning one British title into two was undoubted progress for Natasha this season, and next week's European Championships in Russia represent another opportunity to further enhance her growing reputation.
"We have the same programmes from the start of August and they progress as you go through the season by the time you get to the Europeans," said Natasha, who will be joined in Moscow by another Dundee-based skater, Conor Stakelum, representing Ireland.
"This is my second Europeans. I wouldn't say I was nervous last time – more excited. When everything is new you're trying to take it all in.
"You don't know what to expect.
"This time I'll have a better idea of what is coming and to be ready for it.
"My training has gone well and you hope that your programme improves as the season goes on by the time you get to the Europeans.
"It's a sport which is all about what happens on the day. Ranking beforehand doesn't really matter.
"I just want to put two good performances down and hopefully place higher than last year, which was 18th.
"Russia are very strong in the girls so a Europeans in Russia will be a big deal. They've got three girls competing and they'll all probably be at the top end.
"I've never been to Russia but usually they get big crowds. That's something to look forward to."
It seems harsh that a two-time British champion with ever-improving personal bests isn't getting the chance to gain valuable experience at an Olympic Games. The timing of the cut-off for qualification doesn't appear to make much sense either.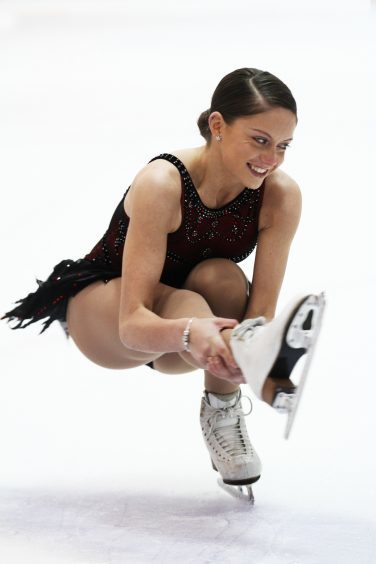 "You had to come in the top 20 at the Worlds last year," explained Natasha. "I didn't. I came 32nd.
"That was set by the skating governing body. For Britain, you have to also meet a score that they set.
"There was another Olympic qualifier in Oberstdorf in August. There were six more spots available there.
"I didn't skate very well in that one. So much was riding all on that one competition.
"It was maybe the pressure of knowing that you only had one competition left to get there.
"Plus, it was at the start of the season. We'd only just done our first competition at the end of July. If it was now, I'd like to think it would be a different story.
"There will be skaters at the Olympics who I could compete with. But if you don't do it on the day, it's your fault.
"I'll definitely watch it. I really want to go to the next one.
"It's a goal I think is achievable but it will take four years of hard work to improve on everything and hopefully get up the rankings."
National interest in winter sports tends to rise and fall on the back of elite level success. Not since John Curry, Robin Cousins and Torvill and Dean, before Natasha was even born, has figure skating made a big impression in the British sporting consciousness.
There is certainly a void to be filled if she can maintain her improvement.
"You don't see many spectators at the nationals these days (in Sheffield)," Natasha said. "It would be great if the sport had a higher profile. You don't really get skating on the television anymore.
"The British used to be on the TV in the days of Torvill and Dean but there's nothing now.
"We don't have anybody at the top of the sport and you probably need that to get it on the TV. It would be great if I could do that."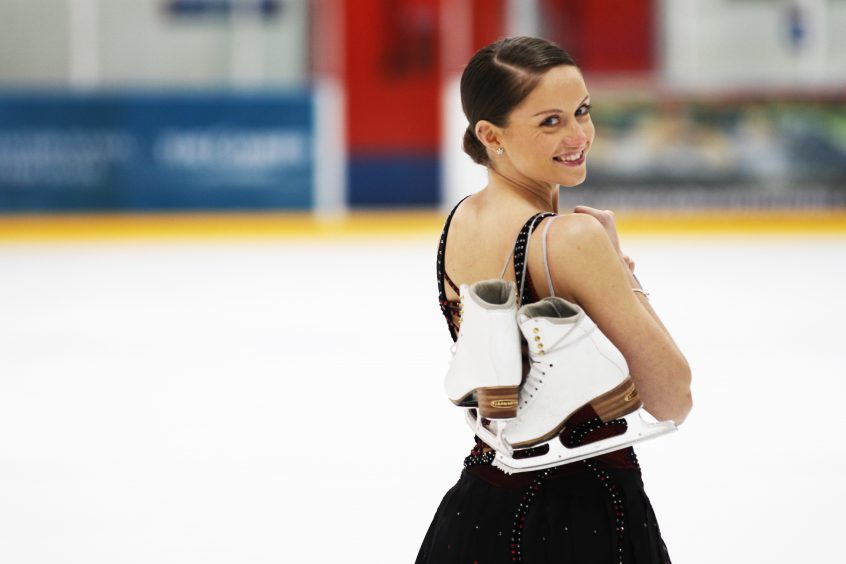 Dancing on Ice's return to primetime viewing is getting figure skating talked about again. So too is the Golden Globe-winning film 'I, Tonya', based on the best-known skating story of them all, the Tonya Harding-Nancy Kerrigan rivalry in the early 1990s that ended up with Kerrigan being attacked with a baseball bat and Harding convicted and banned for life for her part in the infamous episode.
"I've heard loads about it," said Natasha, whose love of the sport was ignited at a seven-year-old's birthday party.
"It's a story that gets passed down. I can't even remember who told me about it first.  I was actually reading more about it the other day.
"It's crazy to think what happened."