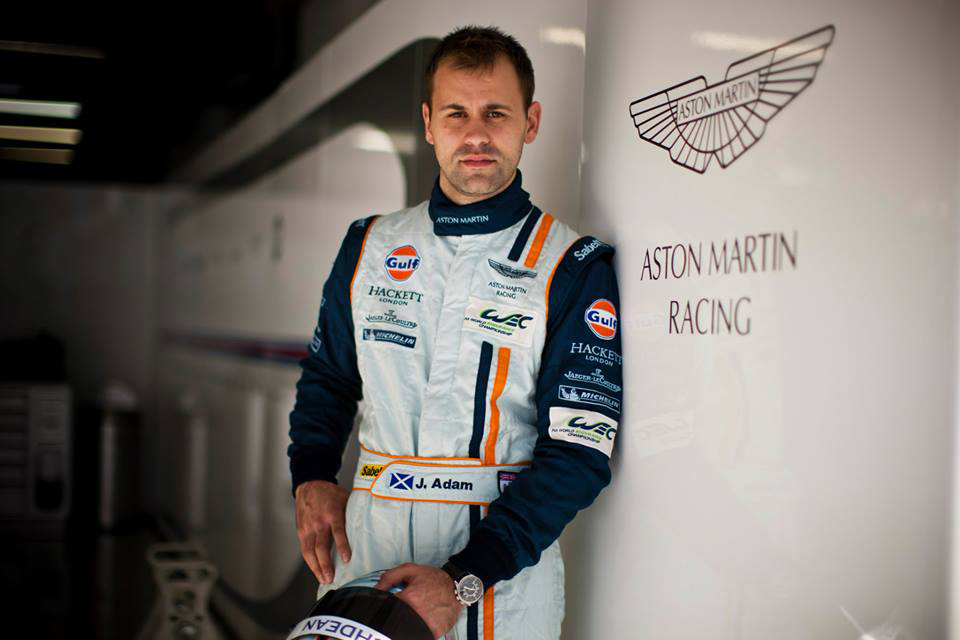 Courier country chargers will be putting the foot to the floor in a packed motorsport weekend across a series of major championships.
Gordon Shedden and Jonny Adam hold two of the top titles in British motorsport — the British Touring Car Championship and British GT Championship titles respectively.
At Donington Park, Shedden will focus on building on an outstanding start to his championship defence.
Adam is poised to flit between the famous tracks of Silverstone and Brands Hatch in a hectic tilt at three series crowns.
Double BTCC champ Shedden bagged a win and a second placed in the Brands Hatch opener with his Honda Civic Type R to lie second in the overall standings behind Halfords Yuasa Racing team-mate Matt Neal. "The Honda Civic Type R is clearly very fast, and there's still more to come from it as we are learning all the time," said the 37-year-old.
Camberley-based Fifer Adam will defend his GT crown with TF Sport, but is also tackling the FIA World Endurance Championship as a factory Aston Martin driver in the latest stage of his burgeoning relationship with the legendary marque.
Adam has also confirmed a return to Beechdean Motorsport — the outfit with which he captured the 2015 British GT title — for a full European Le Mans Series campaign in an Aston Martin Vantage GTE.
With a Blancpain Endurance Cup challenge also on his calendar alongside Ahmed Al Harthy and Devon Modell in a Vantage GT3, 31-year-old Adam admits it going to be a hectic season.
Brands Hatch hosts British GT this weekend at the same time as the FIA WEC and ELMS openers take place at Silverstone and Adam is hoping to take a helicopter between the two circuits so he can compete in all three series.
Also at Brands will be Angus 16-year-old Sandy Mitchell, who will make history as the youngest ever driver to line-up on the British GT grid in the new Black Bull Ecurie Ecosse McLaren 570S GT4, partnering fellow Scot Ciaran Haggerty in an exciting young driver pairing for the legendary team.
Fifer Rory Butcher will begin his 2016 ELMS challenge after securing a seat in the JMW Motorsport-prepared Ferrari 458 GTE.