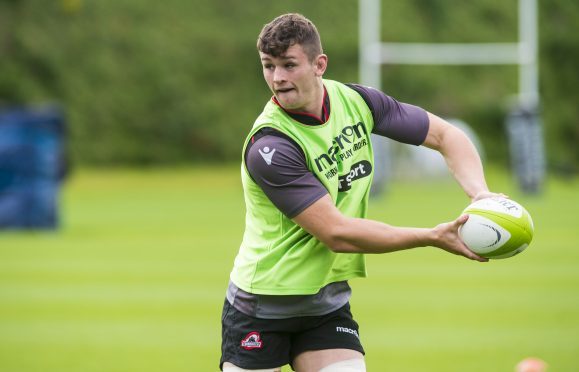 Magnus Bradbury had eight or nine days off after the "mental rollercoaster" that was his Rugby World Cup experience, but even that was too long for the big back rower.
Bradbury's World Cup actually lasted that whole tournament, although he was packed and ready to depart until Edinburgh clubmate Hamish Watson's injury against Ireland got him in for good. He went on to seize his chance playing in all the last three games, the starting blindside flanker against Samoa and Japan.
Now back at Edinburgh, he wants to keep motoring on rather than taking any rest.
"I'm a professional rugby player so when I play rugby I am quite happy," he admitted. "I feel like when I get a good run going, that's when I play my best; the more I play the better it seems to go.
"I manage myself well away from away from the pitch with the S&C guys here. I cope with playing a lot as well so from that side my game is improved a lot in the past couple years."
Japan was certainly some experience, as Bradbury went out with the squad as cover for Jamie Ritchie and just as he was about to head home, Watson's misfortune got him a place for the whole campaign.
"I spoke to Gregor (Townsend) and Danny (Wilson) and they said they knew it was difficult situation to be in when I was not in squad – take it one day at a time," he said.
"One minute I was going home, then not going home, then in the squad trying to get my head down and work to earn a spot in the team.
"It's was a bit of a mental roller coaster for me, but the past couple weeks I've made that switch; just take that time, a couple days to switch off and don't look at any rugby that's is going on. I'm back now and good to go."
That means not focusing on the fact he was a first choice player in Scotland's back row and instead trying to re-establish himself with Edinburgh.
"You come back here and the ethos here is still 'work hard and good things will happen', so that hasn't changed," he said.
"It's always good to start for Scotland but I don't that to be to be it. I want to keep pushing on and be a regular starter for Scotland, but now and I have to put Edinburgh before everything else. It is about re-establishing myself here and hopefully getting a good run of games."
Bradbury believes Edinburgh have the calibre of player now to cope with any conditions, even if they came up short in the storm in Treviso last week.
"I'm sure you saw those were difficult conditions to play in, night and day from the week before against Scarlets," he said. "But we've got the options, we've got the players in the pack and in the backline to score these tries and not to be giving away these silly mistakes. We can put these teams away in tight take games like that.
"I think we'll  definitely take a step in the right direction coming off the back that defeat. We've learned a lesson, I think."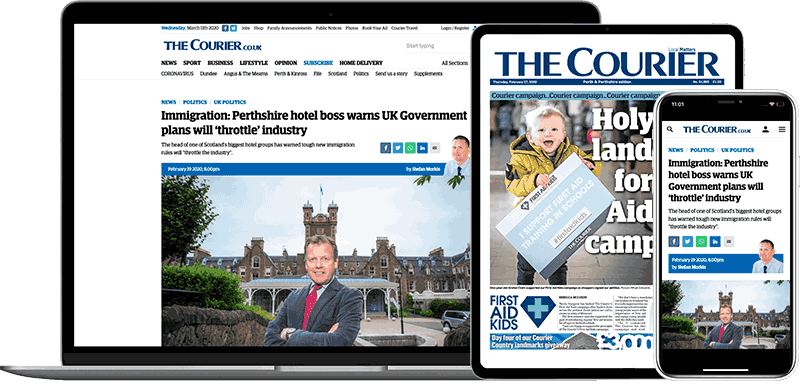 Help support quality local journalism … become a digital subscriber to The Courier
For as little as £5.99 a month you can access all of our content, including Premium articles.
Subscribe