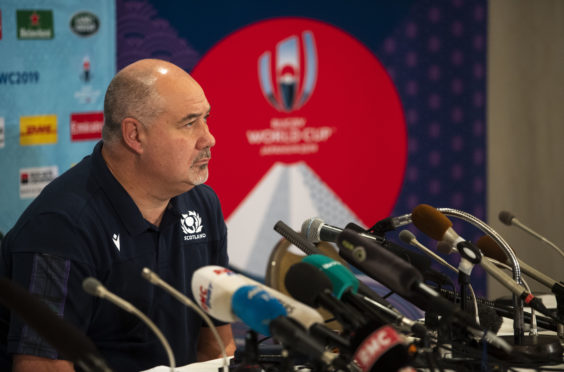 Scottish Rugby's dispute with the governing body World Rugby over the circumstances of the final pool game at the Rugby World Cup in Japan has ended in compromise with no apology from Murrayfield.
The SRU will pay a £70,000 "donation" rather than a fine to World Rugby while "expressing regret" rather than making the "full, meaningful" public apology – which had to be worded in terms acceptable to World Rugby – demanded by a disciplinary panel last week.
It draws a line under the dispute between the parties which resulted from the threat of World Rugby summarily cancelling the final pool game against Japan in Yokohama in the wake of Typhoon Hagibis which struck the country on Saturday October 12.
The game was actually played on schedule a day later, but Scottish Rugby chief executive Mark Dodson had ruffled more than a few feathers among World Rugby's hierarchy with comments made to a news conference on the Friday arguing the game should be rescheduled.
This resulted in Scotland being referred to an independent disciplinary panel under two charges of bringing the game into disrepute, and that panel last week found the Scots guilty of one of the charges, fined them £70,000 and demanded the apology.
Scottish Rugby made no reply other than they were "considering their position, including the possibility of arbitration" and a deadline for the fine to be paid passed at the weekend with no comment from either party.
Yesterday, a terse statement from World Rugby brought an immediate end to the dispute.
The statement, posted on twitter, said: "World Rugby can confirm that the Scottish Rugby Union has expressed its regret and has confirmed it will not challenge World Rugby further on this matter.
"The Scottish Rugby Union has agreed to pay a donation of £70,000 to World Rugby and the matter is now closed. There will be no further comment from either party."
This obvious compromise between the parties draws a line under what had become an increasingly petty dispute given the tragic circumstances of Typhoon Hagibis and the fact that the match was actually played when and where it was scheduled.
The Scots will have won few friends within the game's power brokers as a result, but they felt strongly the need to stand their ground at what they felt was an unfair action from the World Cup organisers.
Given that Scottish Rugby were thought to be expecting a fine running well into six figures from World Rugby, and that the demand for an outright apology was eventually dropped, Murrayfield and Dodson have come out of the dispute with their stance reasonably vindicated.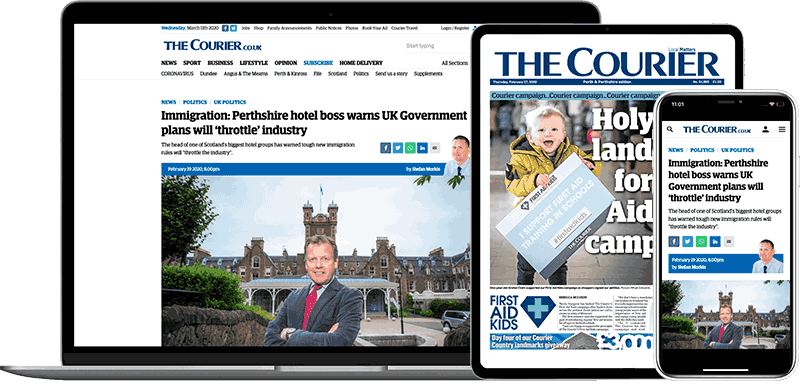 Help support quality local journalism … become a digital subscriber to The Courier
For as little as £5.99 a month you can access all of our content, including Premium articles.
Subscribe