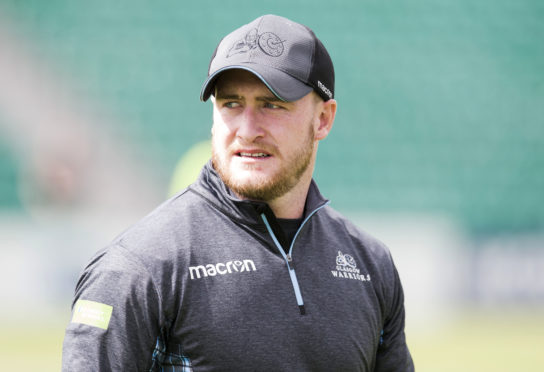 Kenny Murray knows that Stuart Hogg's defence "maybe isn't quite as strong as his attack" as he primes the Warriors to take on the Scotland's full-back in his new home at Exeter this week.
Hogg left Scotstoun and the Warriors after nearly a decade this summer to join the Gallagher Premiership club, and there's bound to be a good bit of inside intelligence being passed to the Chiefs from a player who was so long a fixture at Glasgow.
But that works both ways, says Murray, who has responsibility for defence and has coached Hogg for the last five years.
"There has obviously been a lot of chat about Hoggy this week," he said. "We all know that he is a guy who can have a massive impact on the game – if you allow him time or space he can rip you apart.
"However, from our point of view, we know what his strength are in attack, but we also know that his defence maybe isn't quite as strong as his attack, so we'll be looking to exploit and expose that as best we can.
"He'll know how we attack, how we defend and have ideas himself where there might be opportunities against us. But whether we continue doing some of the stuff he might anticipate is a different matter."
But while the prospective banter is bound to be strong with this game, there's plenty more in the Chiefs for Glasgow to be concerned with than just their prodigal son.
"They are not a one-man team, by any means, just look at that game at the weekend against La Rochelle," said Murray. "In the middle of the park Henry Slade pulls a lot of strings for them, Nic White at nine is a good players, Sam Simmonds at No 8 is as good a ball-career as you are going to get in the Premiership, so Hoggy is just one cog in that wheel.
"For us, it is about trying to exploit the opportunities that we see against them, and as much as Stuart is a good attacking player and we need to deal that, but maybe there is things we can do in attack that can expose him and exploit him as well.
"They are a really good attacking team. They are strong from the line-out, they drive half the time and have some really tidy little bust plays with Simmonds at the tail and they mix it up a lot.
"The big thing with Exeter is a lot of their game is based on territory and physicality, so they'll want to get into your 22 and then turn the screw, which is what they have bene very good at when we have played them before."
That said, Glasgow soaked up exactly that kind of pressure the last time the teams met in the Heineken Cup two years ago, and then stung them on the counterattack for four tries.
"The tries we scored on the counter-attack (that day) were up there as one of the best you'll see in Europe or the league," said Murray. "We've not changed, we will still look to attack from wherever we can if the opportunities are there, so it is down to whether Exeter give us those opportunities.
"It will be interesting because I'd imagine they'll have learned from that game as well. But we're a team who like to attack, so it doesn't matter where we are on the park – if the opportunity is there we will go for it."
However the crucial element will not be giving Exeter's big pack the opportunities to tie Glasgow down in their 22 and use their physical power, Murray added.
"Discipline is going to be huge," he said. "If you go down there and are ill-disciplined then you allow them to get into those attack zones.
"At the weekend we were a little frustrated, but it was probably one of our better defensive efforts in recent times – we were pretty physical, we forced some really good turnovers at breakdown. So, we've just got to be more consistent across the 80 minutes."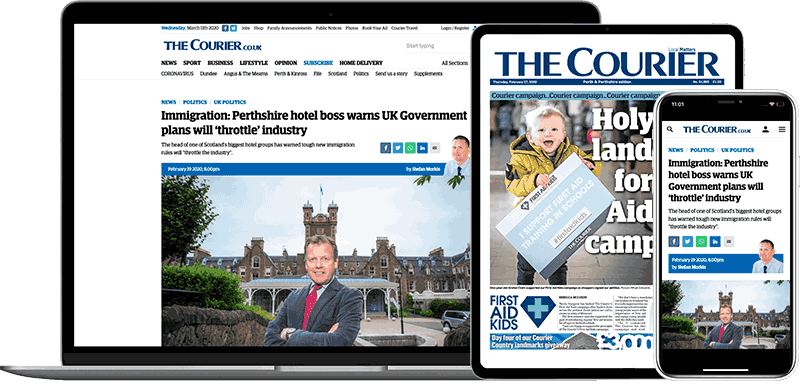 Help support quality local journalism … become a digital subscriber to The Courier
For as little as £5.99 a month you can access all of our content, including Premium articles.
Subscribe