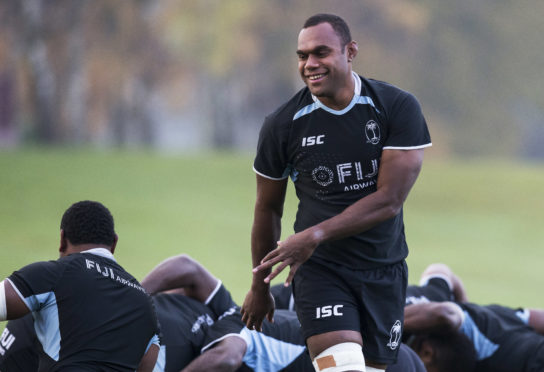 Glasgow Warriors are waiting on former favourite Leone Nakarawa to make his decision on where he will play next but are certain they are a perfect fit for the dynamic Fijian.
Nakarawa is considering his options after being sacked by Racing 92 last week and the Warriors are definitely interested in bringing back the player who was such a huge hit and fan favourite at Scotstoun during his time there between 2013 and 2016, said assistant coach Kenny Murray.
Reports from France had Nakarawa verbally agreeing a deal with the Warriors at the weekend but latest reports in the national sports newspaper L'Equipe had the Fijian poised to join another Top 14 club, Bayonne.
As for as Glasgow are concerned, the decision is now down to Nakarawa.
"We're definitely keen and we're definitely interested," said Murray, who is the only member of the coaching team remaining from Nakarawa's previous time at Glasgow. "The club has gone down a process with him and there needs to be some kind of agreement if he wants to come.
"We're just waiting for clarification on whether he wants to do that."
The Warriors will probably be outbid if it comes down to money, but Nakarawa knows how he will be treated in Glasgow, and he retains many close friends there, continued Murray,
"Clubs in England and France have got a lot of money, but he really enjoyed his time here," he continued.
"I think he enjoyed the crowd and the city here so I think he is maybe at a stage where he just needs somewhere to come back and relax and get on with his rugby.
"He has a really good relationship with Ryan Wilson. They speak every week and have done for a long time. Obviously we have Niko (Matawalu) here and Mesu [Dolokoto], so he has strong connections.
"I think it is tough for guys from Fiji. When they go away to World Cups and stuff they are big family people and they like to go home after, and it is not just like a small family over there when they go back, it's like a whole village sometimes.
"We were always aware of that and we tried to give him a bit of extra time. It's the same with Niko. At the end of the day they (Racing) have their own standards and if he has broken them then it's their prerogative to do what they did.
"We're hopeful we can get him here and manage him well enough so that we don't have that issue with him."
There is no question about Nakarawa's quality, even if he has not played since the World Cup.
"He obviously brings a bit of X Factor in his game, he's probably been one of the best ball-carrying, offloading forwards in European rugby over the past few years," continued Murray.
"He's also a good set-piece forward, he can scrummage well and he's a good operator in the line-out.
"He's also versatile, we've seen at Racing that he can also play in the back row and at No 8, he's done that a few times for them. He's a strong, flexible player.
"From our perspective, we obviously want to get it tied up in a matter of days rather than weeks. We're going into a critical window and a tough period of the season, with back-to-back games against Edinburgh and then away to Treviso, before the final two European games.
"We're hoping it can get done and dusted within the next few days."
Meanwhile the Warriors know how tough this week will be despite them effectively eliminating La Rochelle from the Heineken Champions' Cup at the weekend, with the knowledge that a five-point is essential if they want to keep pace with unbeaten Exeter in their pool.
"It's a tough one, talking about five-pointers, because sometimes you lose focus on what the main goal is, which is to win the game," added Murray. "For us to get a foot in the next level we have to win the group or get as many points as we can. We've got two home games and one away, and we've got an opportunity to do well.
"We remember last year when Lyon played a really strong team in the first game then rested a lot of guys for the return here. That was a really tough game for us – sometimes their their fringe players are as dangerous as the ones who normally play."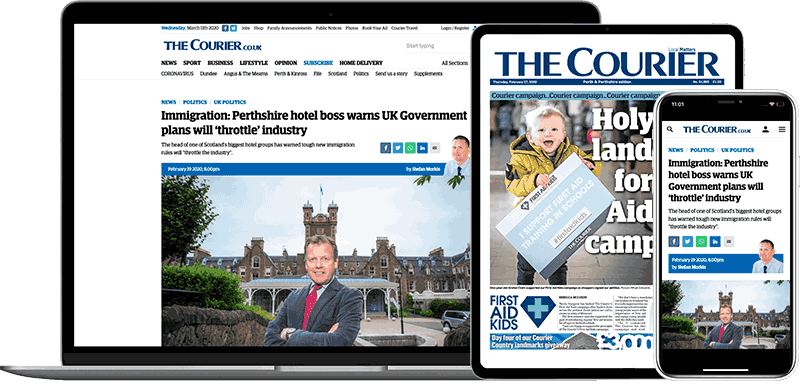 Help support quality local journalism … become a digital subscriber to The Courier
For as little as £5.99 a month you can access all of our content, including Premium articles.
Subscribe