Greig Laidlaw: Every time the rugby legend saved Scotland's skin with his boot
By
Steve Scott
December 26 2019, 8.00am
Updated: December 26 2019, 12.31pm
Greig Laidlaw finally confirmed last week what many of us had suspected since his emotional rendering of the anthem in the RWC warm-up game against France in August.
Yes, Greig wore the saltire on his chest more proudly than most. But in a warm-up friendly game? Ah, it's obvious now – he knew it was his last game for Scotland at Murrayfield.
Captain more times than anyone else, second only to Chris Paterson in points, Greig is comfortably at home in the Scottish Rugby pantheon.
Laidlaw was not the greatest scrum-half in Scottish rugby history (there were times he wasn't the best available during his own career) but he brought so much more – leadership, direction, tactical nous, and of course the placekicking.
"All Scotland combination…."

Congrats on two great careers to Greig Laidlaw and Tommy Seymour who have both retired from international rugby.

What a special try this was in Wellington in 2017. #LionsSA2021 pic.twitter.com/BIzGXfxw85

— British & Irish Lions (@lionsofficial) December 19, 2019
The picture of Greig in most people's mind's eye will be him sizing up another crucial kick with time running out, ready to save Scotland yet again. But how many times did he actually do it?
Well, in Greig's 76 caps Scotland won 33 times. 29 of his caps came BV (before Vern) and Scotland won just nine of those games. You maths wizards will quickly work out that the rest of the way, under Cotter and Gregor Townsend, Greig played 47 times and won 24 of them…just more than half.
But how many of those times did Laidlaw actually make the difference? Well, my extensive research shows that he kicked the winning points to lift Scotland to victory 11 times – a third of the matches they won when he played.
And here they all are. I'm counting only the games were he actually delivered the winning points.
June 5, 2012, Newcastle, NSW: Australia 6 Scotland 9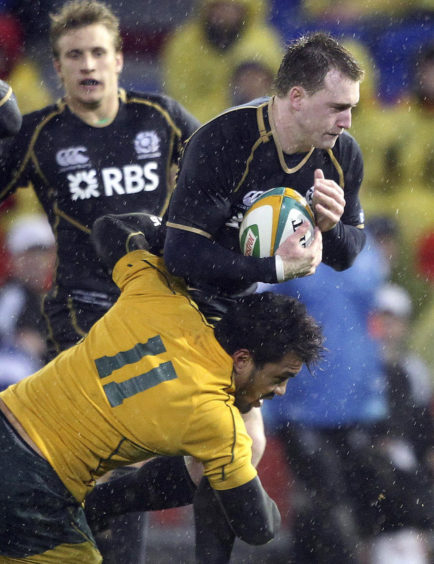 Greig's first actual win (if you don't count a RWC 2011 warm-up). He kicked a last minute penalty after a scrummage award in a match played in a storm for Scotland's first win in Australia for 30 years.
June 23 2012, Apia: Samoa 16 Scotland 17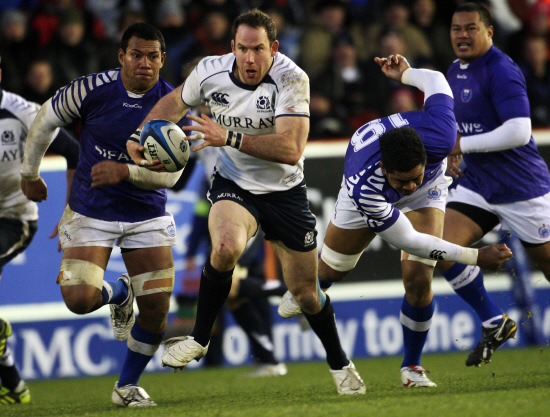 There was barely a minute left when Rob Harley scored a try, and Laidlaw's conversion completed the comeback.
February 24, 2013, Murrayfield: Scotland 12 Ireland 8
Hopelessly dominated in territory (77% to 23%) and possession (71-29), how did Scotland actually win? By Laidlaw's four penalties from five attempts, including two in the second half to overturn a 8-6 deficit.
June 22, 2013, Pretoria: Scotland 30 Italy 29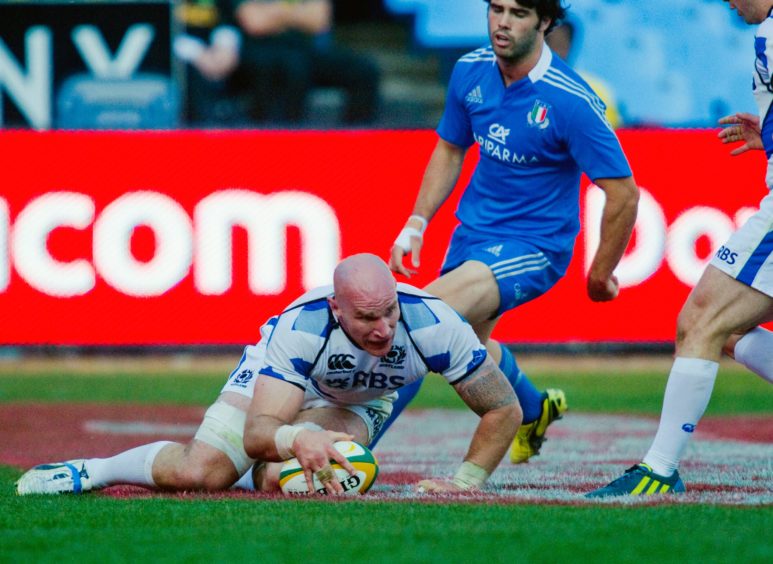 In his second match as captain, Greig's conversion of Alasdair Strokosch's try on the last play of the game clinched victory.
June 14, 2014, Toronto: Canada 17 Scotland 19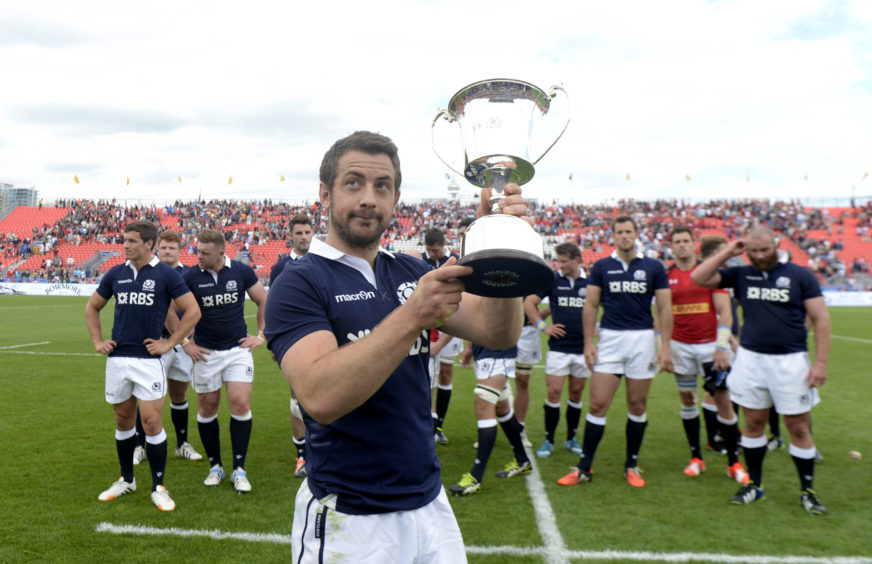 In Vern Cotter's second match as coach, Greig's 71st minute penalty avoided a potential embarrassment.
October 10, 2015, Newcastle: Scotland 36 Samoa 33
Probably Laidlaw's finest match. Scotland entered the World Cup that year off the back of a 6 Nations whitewash, and Laidlaw's position in the team was being questioned after a key yellow card against him the previous week against South Africa.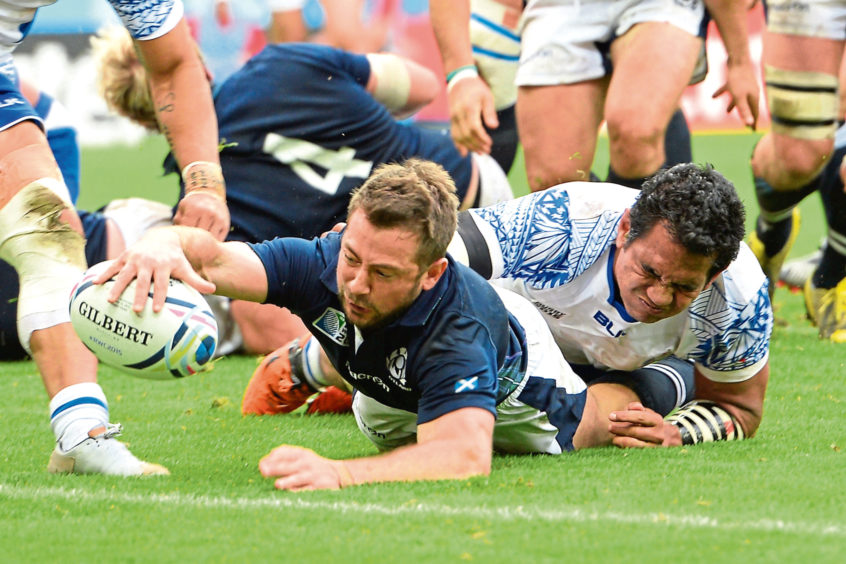 Scotland needed to beat Samoa to make the quarter-finals. He was a perfect eight from eight with the boot and scored the crucial try himself, for a haul of 26 points. Literally, he was the difference between Scotland going out and moving on to THAT Australia game.
June 25, 2016, Tokyo: Japan 16 Scotland 21
Rested and on the bench, Laidlaw came on at half-time and kicked four second half penalties to lift the Scots to a narrow win.
November 19, 2016, Murrayfield: Scotland 19 Argentina 16
Like many matches with the Pumas, an arm-wrestle until a chop tackle on John Barclay gave Greig a penalty chance in injury time to win it.
February 4, 2017, Murrayfield: Scotland 27 Ireland 22
This one you saw a lot last week – well, the final kick and celebration, turning to the East Stand and thumping his chest.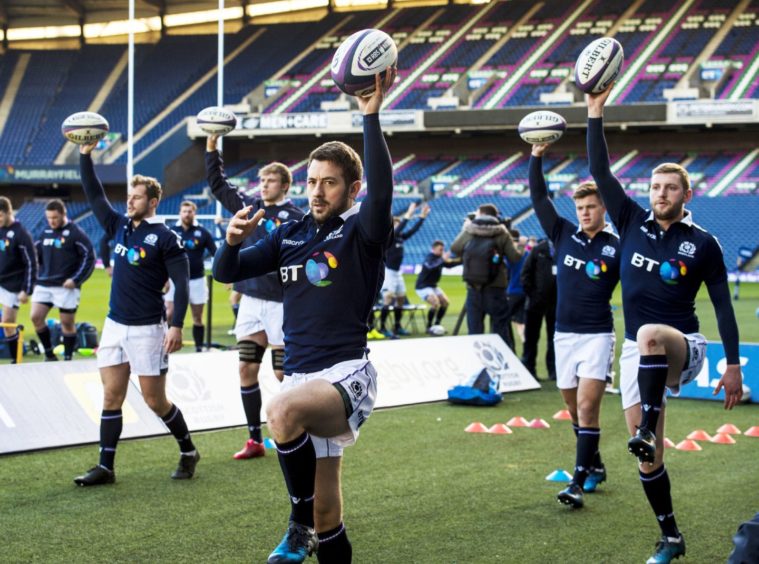 It was the second of two penalties in the last ten minutes that took the Scots from 22-21 down to the win.
February 11, 2018, Murrayfield: Scotland 32 France 26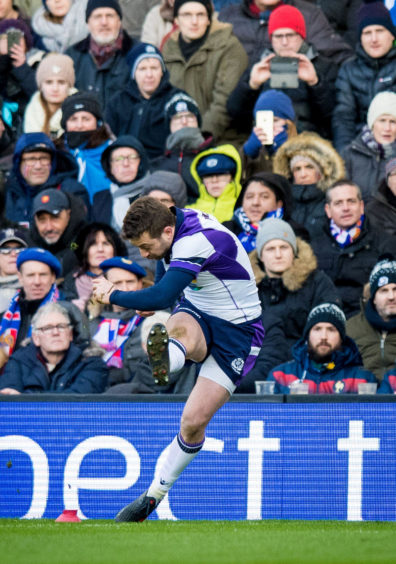 Three second half penalties this time, having made the switch from scrum-half to stand-off for the last quarter. His 22 point haul in this game was second only to the RWC 2015 game against Samoa as his best.
March 17, 2018, Rome: Italy 27 Scotland 29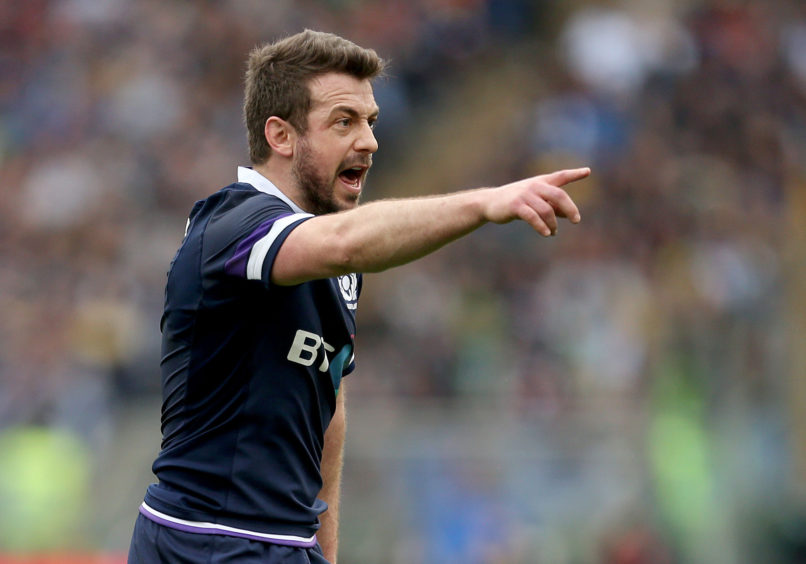 My personal favourite, because he had to do it TWICE; first converting Sean Maitland's try to give Scotland the lead and then, after Tommaso Allan's penalty restored Italy's lead, a penalty with barely a minute remaining to clinch the win.
Laidlaw's record is almost a history in itself of Scotland's travails over the last ten years. He may not have been the superstar entertainer like Hoggy and Finn, and there were times some wanted a different, more dynamic nine.
But you only have to measure the results. Without Laidlaw, Vern Cotter and Gregor Townsend almost certainly have negative records as Scotland coaches.
Moreover, since 2000 Scotland have had three lights out placekickers in unbroken succession – Paterson, Dan Parks and Greig.
We're about to find, for the first time this century, what it's like when it is no longer almost a sure thing.