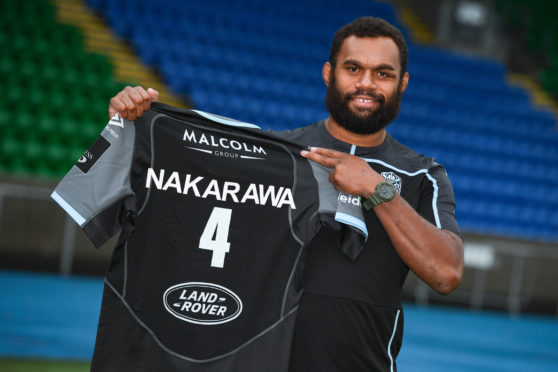 Leone Nakarawa came back into the home dressing room at Scotstoun and was surprised – it was if he'd never been away.
"It felt like I never left," said the Fijian, who has returned to Glasgow Warriors at least until the end of the season. "It was like I went for a holiday for three years and came back.
"It didn't feel weird at all coming back to the changing room, I can see the same faces I saw a few years ago. I feel like one of the boys again and they welcomed me.
"The weather is not a big problem for me, the one thing is I feel welcome from the club and all the boys. That's the main thing."
The decision to come back to Glasgow "was a last-minute thing", he said, but made sense given the situation he found himself in, sacked by Racing 92.
"With everything I have been going through the last couple of months, I decided to come back to where everything started," he said. "This is where my professional rugby career started so that is the main reason why I chose to come back to Glasgow.
"Clubs from France and even Premiership and even PRO14 spoke to me, but it came back to everything starting here. I know a lot of the boys so it will be easy for me and much quicker to adapt to the plays and get back to playing rugby."
The situation in Paris was a surprise to him, but once Racing had made their mind up, he wasn't for changing his either, he said.
"I have been coming back late for a couple of years, it is always like that because Fiji is so far away, travelling is three days," he said. "The reason I came back late was just to look after my family, sort out everything for my family, before I come back and play rugby.
"This time I had an issue with my house. I was supposed to spend two weeks after the World Cup, but then something was wrong with the construction and there was a big delay, so I just asked the club if I can stay for another two weeks just to finish everything.
"You see in the media that they threatened to sack me, but I just told them that there is a lot of things more than rugby and one of them is family. So I said 'If you want to do anything then you do anything, but I am staying these two weeks to look after my family because family is everything.'"
And family is what he feels in Glasgow, especially close friends like Ryan Wilson and Niko Matawalu.
"Ryan phones me every day – not just the last two months but before that," he laughed. "He phones me every day for a chat and to see if I am okay in Paris."
Now the task is getting up to speed on the Warriors' game and his own fitness to make a difference on the pitch.
"I've just started the last two weeks," he said. "One of the things I've learned from my past few years playing rugby is recovery. You have to rest well.
"Recovery is training, so these last two months I have been recovery and I have spent a lot of time doing everything for my family and house back at home.
"I have a lot of hard work to get back to playing because all the young players who are here have been playing well and it's a massive challenge for me.
"I haven't thought about it beyond this season.  I just want to get back to playing rugby and we'll see from there.
"Playing in the Olympics again for Fiji this summer is another goal, but I just want to get back to playing and see what happens."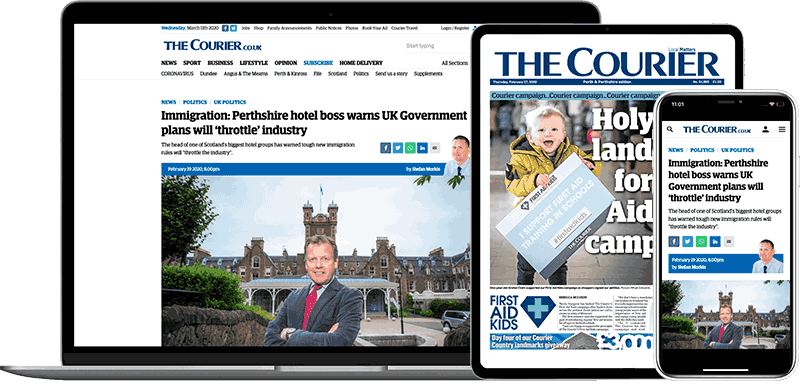 Help support quality local journalism … become a digital subscriber to The Courier
For as little as £5.99 a month you can access all of our content, including Premium articles.
Subscribe