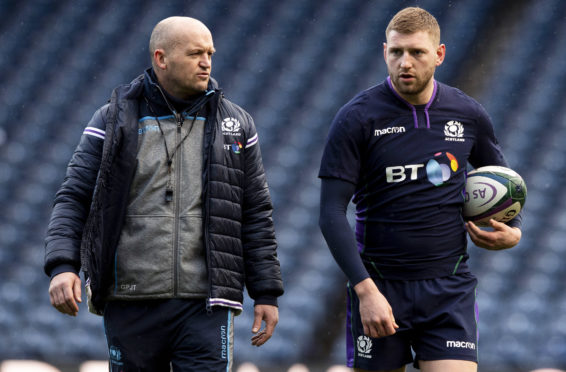 Finn Russell has always been something of a maverick, and now he's gone full-bore for the cliché.
His departure from Scotland camp just a week before the team travel to Dublin for the Six Nations opener – whether it was his own volition, the diktat of the coaches, or the order of the senior player group of which, at 47 caps and counting, we all assumed he was a member – is in the great tradition of "misunderstood" sporting mavericks.
And if as by the time-honoured template, there's some drink involved.
Perhaps the surprise is that it's taken this long. Russell's happy-go-lucky image, retained from his early years with Glasgow and Scotland, is rather at odds these days with the reality.
In his second season with Racing in Paris, there's a much more thoughtful and assertive 27-year-old who is not at all afraid to speak his mind, and to be his own man. This seems to be the crux of the matter here, although it also seems to have been a pretty straightforward breach of team discipline.
The new, assertive Finn was most apparent after the epic match against England at Twickenham in March, which also hinted that all was not quite right between Russell and head coach Gregor Townsend, himself something of a maverick stand-off – at least on the pitch – in his playing days.
After inspiring Scotland to the most outrageous comeback in Scottish, Six Nations and possibly all of rugby history – from 31-0 down to a 38-all draw – Russell chose the man of the match presentation to say on TV that he had argued about the direction of the team's tactics with Townsend at half-time.
The inference was that Scotland had changed from the kicking game imposed by Townsend as his big tactical switch for 2019 and played off the cuff. Studying the game back, it's less than clear that Russell actually did this – Scotland kicked away their first four possessions of that second-half – but it was a curious time to bring it all up, to say the least.
During the World Cup, Russell often seemed almost a peripheral figure, at least in the public appearances. As he stuck to Townsend's kicking gameplan and Scotland struggled, he looked less than a happy camper throughout. It was certainly in sharp contrast to how he looked and played on his return to Paris after Japan.
Did his frustration cause him to lose patience with the direction of the team? Perhaps, but the other major factor in this obvious bust-up might be someone's absence.
Greig Laidlaw was Russell's closest confidant in the squad, and was probably a mentoring and soothing influence. Laidlaw's retirement from international rugby may have left a bigger hole than we all thought.
It may also be a show of authority from the new captain Stuart Hogg; if Russell has broken strict team rules and the basic principles of squad discipline, then the new captain simply had to make a stand.
In any case it's impossible to believe that Hogg or especially Townsend would want Russell out for something trivial as tactical disagreements given that, after the struggles of 2019, this Six Nations could be terminal for the coach if it goes badly.
Surely the last thing the coach would have wanted is to change his chief playmaker a week before a trip to Dublin, where Scotland have won once in the 21st century.
Scotland are left now with all their eggs hanging on Adam Hastings, a gifted but still inconsistent stand-off. His coach at Glasgow Dave Rennie – another authority figure who had a less than happy relationship with Russell during their short time together – believes the 23-year-old son of former Scotland captain Gavin will be the better 10 in time.
That was going to be in the future, instead it's now. As for Russell, if he's walked out as is suggested, it's hard to see how he can walk it back.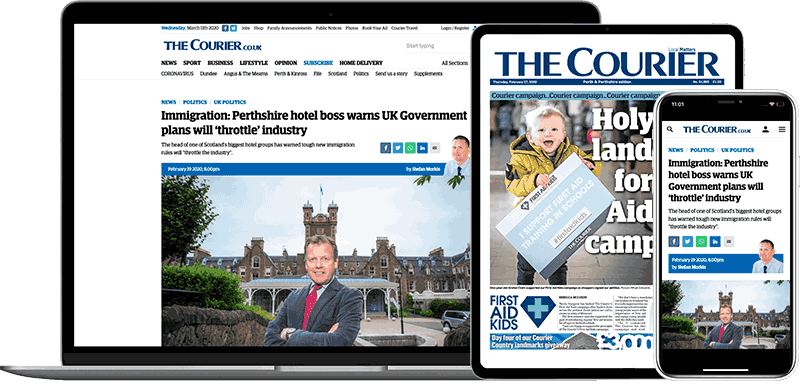 Help support quality local journalism … become a digital subscriber to The Courier
For as little as £5.99 a month you can access all of our content, including Premium articles.
Subscribe