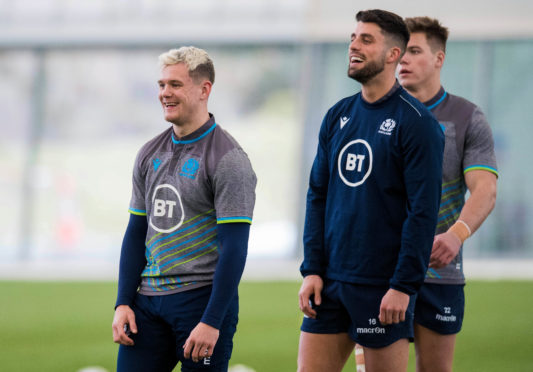 Scotland need to strike a balance between forwards and backs in the 22 to finally turn their pressure into points, and Adam Hastings is the man to do it, says assistant coach Mike Blair.
Blair confirmed there had been no new contact between the Scotland camp and missing stand-off Finn Russell after the England game, and that there would be none this week as the team prepare for the crunch meeting with Italy in Rome, but that Hastings still had the full confidence of the coaching team and squad.
"Adam's decision-making so far has been excellent, particularly at the start of the Ireland game, taking simple options, playing through and holding on to ball," he said.
"There are parts of his game that he still needs to improve, but he's a young player and the more games he plays at this level, the more he'll understand about when to pass, when to kick.
"But we've been really impressed with what he's done."
Blair did concede that a little more balance was needed if the Scots are going to force points in attacking situations, with no tries in the first two games despite plenty of possession in the opposition 22.
"A bit of it is balance of play, isn't it?" he said. "A lot of teams will just use the forwards in that area, and a lot of teams have big forwards.
"We have big forwards who can carry ball but we probably just need to manipulate things a little more than just bash at the line. A little bit of balance of using our forwards and backs will be important."
The coaches were happy that the team were playing with more composure, especially in the early part of games.
"The first thing about Italy in Rome is they'll want to get their crowd behind them, so they'll be throwing everything at starting really well," he said.
"On the back of our good starts against England and Ireland, it's important that we do the same against Italy – quieten the crowd a little bit, hold on to the ball and put pressure on them.
"We've held on to the ball more in the opening minutes, in the Ireland game, we held on to the ball for a good two or three minutes, got a penalty and put ourselves ahead," he said. "We have talked about faster starts a lot, as we did when things weren't going that well.
"There seems to be a good composure about the group, perhaps holding onto the ball a little bit more – not trying the offloads – or being a little bit more structured early in the game.
"The shape hasn't changed that much (since the World Cup). But decisions within the shape have meant we've been able to build phases.
"It's not been perfect. Against England, we had a good couple of minutes or so and then let England get back on top of us.
'So it's nowhere near the finished article in terms of starting game. But there's been some good stuff and we want to build on that – it's going to be really important against Italy."
Blair was impressed with the way Italy played in Paris, and expects them only to be better at home.
'Italy were good last week, they struggled against Wales a little bit in the first game but you kind of expect that," he said. "They'd had just a week together before the game they had a new coach coming in trying different things.
"I thought they were impressive against France. They didn't have a great start to the game but they built into it and scored some good tries.
"I've had lots of different experiences against Italy. In the old stadium, the Flaminio, the place used to be literally shaking and it was a great atmosphere.
"There's a gap between the fans and the pitch at the Olimpico but there's nearly 50,000 more people there and that more than makes up for it. We think we have the players who can handle that."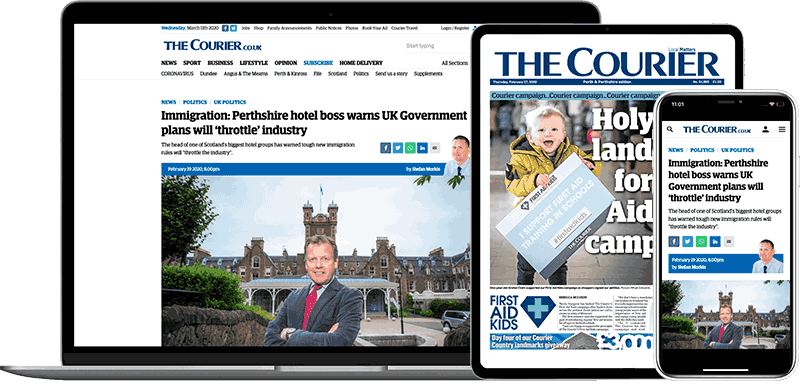 Help support quality local journalism … become a digital subscriber to The Courier
For as little as £5.99 a month you can access all of our content, including Premium articles.
Subscribe