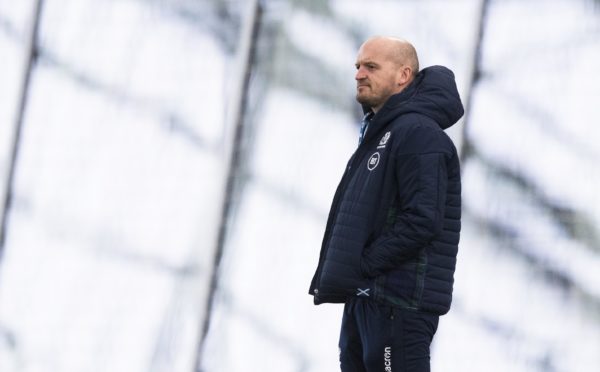 Gregor Townsend needs a win badly, but the Scotland head coach may be in a no-win situation as his team take on Italy in Rome.
The only result here that can be decisive in Scotland's short-term future is defeat – a loss today and surely Townsend's position becomes untenable, after two defeats already this Six Nations, just one win in the 2019 championship and missing out on the quarter-finals of the World Cup.
Naturally we don't really want that (well, the coach has some stringent critics who might) but victory, unless it's an unlikely landslide, is not going to determine anything.
A win is going to give Gregor Townsend another week. France at Murrayfield is the game which should really determine his fate.
A one-win championship would be a regression from last year's one win and draw. That was a real regression from 2018's three wins in Townsend's first Six Nations season, which was in itself an advance on Vern Cotter's final campaign of three wins in 2017, because Townsend's inherited team didn't concede 60 points to anyone as Cotter's team did at Twickenham.
Townsend still – narrowly – has a better win-loss record than his predecessor, and the best by any Scotland head coach since rugby turned professional. But he'll lose that record if Scotland lose today, and many believe he benefitted from Cotter's groundwork for his first 18 months in the job. In the last 15 months, have won six – including two against Georgia and one against Russia – and lost eight.
Naturally, there have been mitigating factors like injuries and varying form, but as Bill Parcells, the legendary NFL coach puts it, in sport if you're not advancing you're going backwards.
Scotland, with the talent base now available to them, should at least be auditioning for a place in the top echelon of the Six Nations rather than being easily disregarded in a sub-division of two with today's hosts.
It's not as if Scotland aren't close – take out the Ireland game to start the World Cup and two games in France last year, they've been within range in most games. The last three have been lost by just a converted try.
But these close things are becoming far too common, suggesting the team under Townsend don't have what it takes to get over the hump. They should have enough for Italy, who are still finding their feet under new coach Franco Smith, who seems to be preaching the same kind of fast, chaotic, off-loading game that Townsend did when he assumed control of Scotland.
In latter games, however, Townsend has reined in the risk-taking for a much more pragmatic plan, and Scotland's try-scoring has dried up. If he changed because he believed Scotland were giving too many free gifts to the opposition, he needs to see his team take advantage in the same way of the Italians' new preference to play freely.
Conditions would seem to favour Italy's style this week. Apart from a light shower on Wednesday, it's been dry and sunny all week in Rome, and the temperature at kick-off is expected to be a balmy 18 degrees, with a cloudless sky.
The Italians, now with 24 successive Six Nations defeats, are inured to suffering and lack of expectation. They also don't seem to be wholly on board with their new coach's open philosophy quite yet. The staples of the Italian game have long been setpiece strength and grunt rather than flair, but Italy haven't won a home game in the championship since 2013.
But even these dreadful records have to end sometime, and there does seem to be a new purpose about Italy, freed perhaps from over-reliance on their veteran captain Sergio Parisse, who is postponing his stage-managed exit from international rugby until their match against England.
Scotland need big games from their potential difference makers – Stuart Hogg, who has seemed slightly weighed down with the captaincy, and Adam Hastings, who needs to prove that the team don't need Finn Russell.
An injection of youthful vigour from George Horne and Rory Hutchinson might have been welcome in the starting team, but they can bring something off the bench if required.
But even without Jonny Gray, Scotland have a pack that should have the measure of the Italians, and if the lineout is functioning they should have a setpiece advantage. That has to be enough to eke out a vital win, ahead of the real test in two weeks' time.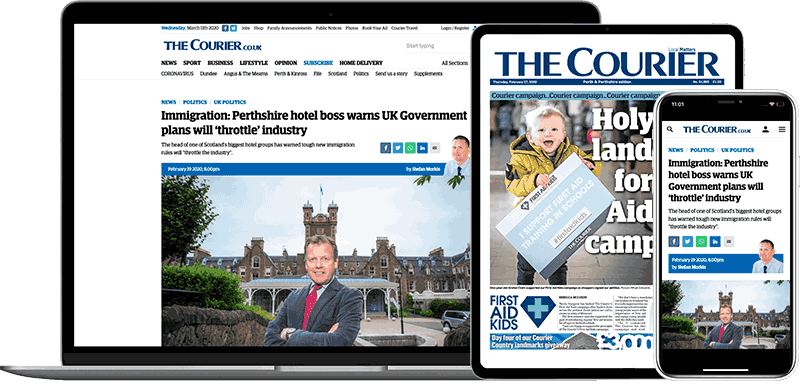 Help support quality local journalism … become a digital subscriber to The Courier
For as little as £5.99 a month you can access all of our content, including Premium articles.
Subscribe