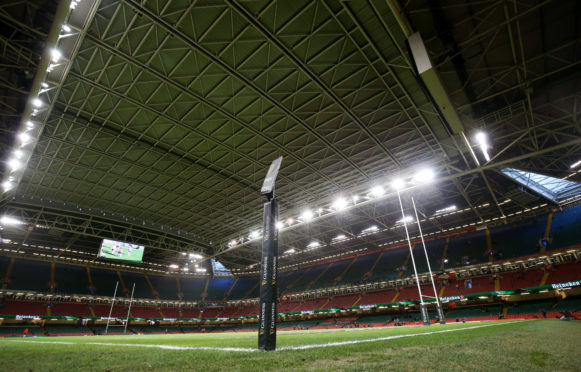 In the end, it really was as inevitable as it seemed when Cardiff woke up to a crisp but beautiful morning.
Overnight, the news had come in that golf's PGA Tour, which late on Thursday had decided to play three events behind closed doors – reportedly after consulting President Donald Trump – because of the coronavirus fears, had completely switched tack, summarily cancelled their flagship Players Championship after one round and also all their events up to April's Masters.
We already knew that English football's Premier League were meeting and with players and prominent head coaches now having the virus, were likely to call an abrupt halt to their season.
Formula One's Australian Grand Prix had caved, tennis was halted. By lunchtime, the extremes of the Elite Ice Hockey League and the women's golf tour Saudi event in the desert had also decided to stand down.
At midday, the SFA and SPFL put the brakes on Scottish football, including Sunday's Old Firm game. Two hours earlier, the Welsh Rugby Union had released a statement re-iterating (as they had on a daily basis since the weekend) that the Wales-Scotland Six Nations game would proceed at 2.15 pm on Saturday.
Their first statement insisted medical advice they were getting from the Welsh Assembly and "medical experts" from Public Health Wales suggested a 75,000 sell-out at the Principality Stadium carried no risk. That seemed unbelievable at the time, and as event after event fell, it looked increasingly ridiculous.
Wales conducted their captain's run at the Principality Stadium at 11 am with no hint of a change, although their captain Alun Wyn Jones' press briefing had been cancelled – supposedly because he didn't want to discuss the 10-week ban imposed on England's Joe Marler for grabbing his genitals in last week's game at Twickenham.
But as media waited for Scotland's 2pm captain's run, we watched the wires as event after event continued to fall. With Scottish and English football postponing, Europe going behind closed doors and all of America's main sports shut down, it seemed the full house at the Principality Stadium would be the only mass-gathering at any sporting event this weekend anywhere in the world.
That was clearly untenable. At 2pm, a WRU official came into the media room at the stadium to say Scotland wouldn't be coming for their captain's run, and the game was off. We were just 24 hours and 15 minutes away from kick-off.
Already, thousands of Scottish fans were arriving in Cardiff by rail, air and road. Had a reasonable decision been made earlier in the week to move all of the Six Nations' Super Saturday to October, they might have been saved the trouble and at least some of the expense.
One sympathises with those who parted with hard-earned cash and some who booked twice (because Flybe, the main budget carrier between Scottish airports and Cardiff, went under last week) but there are far larger issues at play here than money.
Sport is a meaningless trifle in the face of a pandemic, already, and none of the "medical experts" purportedly supporting the WRU earlier day could say with any certainty that no-one would be infected as a result of attending the game.
However shambolically belated it was, the right decision was made.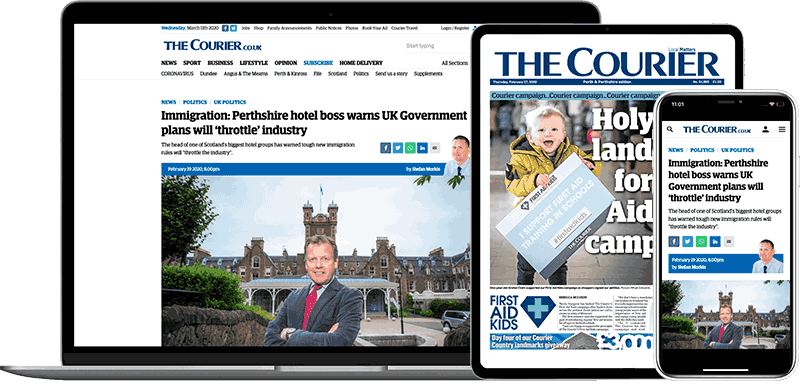 Help support quality local journalism … become a digital subscriber to The Courier
For as little as £5.99 a month you can access all of our content, including Premium articles.
Subscribe