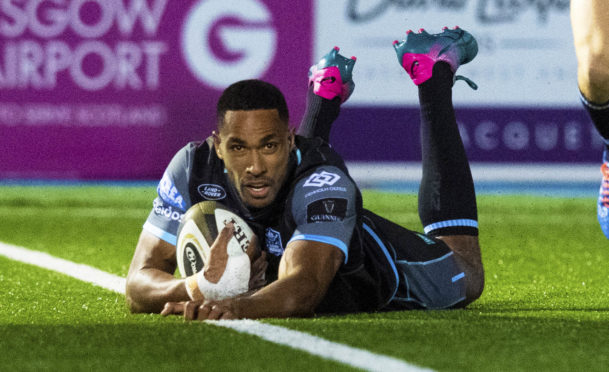 Ratu Tagive's breakout season saw him smash through eligibility red-tape to get a long, close look at international rugby – and he's now committed to Glasgow long-term.
The athletic and powerful wing was an admired player at Scotstoun and a popular figure within the Warriors family but always seemed to be squeezed out – until his three-year residency period was completed last year.
No longer restricted to being one of two non-EU eligible players in the Warriors squad week-to-week he seized his chance, won a call up to the Scotland Six Nations squad and now plans to kick on to further successes with a new two-year deal signed.
"It was an amazing buzz, training with Scotland during the Six Nations," said the Australian-born wing, whose Dad is Fijian. "Just being there and being a sponge, soaking up everything I could from being close to the likes of Stuart Hogg and Sean Maitland over that period.
"It was crazy, I felt like the new kid at school going in there, even though I know half of the guys really well, playing and training with them every day for Glasgow. But the aspirations are now to kick on, and that first cap is a definite target now.
"When Leone (Nakarawa) came back he said of all the places he could have chosen around the world, the Warriors were the team that initially gave him a crack before anyone knew who he was.
"I felt the same way, Glasgow gave me a second crack at a professional sporting career, and I wasn't going anywhere else, to be honest."
Tagive has always felt at home at Glasgow, it's just that the opportunities for him were limited for the first two years.
"When we came across from Australia initially there was a lot of fear obviously moving halfway across the world, not knowing anyone, but I remember when I met (former Warrior) Richie Vernon for the first time, he said 'Look mate, if there's anything that you need, I'm here if you need any chat about fitting in or places to move to'.
"It was all like that, all the players were the same wherever their backgrounds. Now it just feels like home."
Breaking out of the eligibility restrictions was the big key, as they had led to many disappointments.
"One of the worst was when I was called into the squad for a game in Munster, we'd finished the captain's run and were about to board the bus for the airport to go to Cork, I saw Dave (Rennie) come over and I knew immediately something was up," recalled Ratu.
"He said `mate, we stuffed up and we need Callum (Gibbins) and Nick Frisbee for this game as our non-EU players, so you can't play'. Stafford (McDowall) came in instead, had a great game and went on to have a breakthrough season.
"There were a few missed chances like that, and it's a real relief not have it hanging over me now.
"The decisions that the coaches are making every week aren't based on that but on merit, because you're playing well.
"I guess it's been a bit of a breakout year for me, but I'm still establishing myself, and I'm not one of those players who has the luxury of knowing they'll be starting because of wingers we have – look at all the guys who were at the World Cup, Niko (Matawalu), DTH (van der Merwe), Tommy (Seymour), and Kyle Steyn's made his debut for Scotland now.
"There's a lot of competition there but the aspiration is to put your hand up and try to start every week, and then taking that form into the international circuit. That's where my mind is for the next year at least."
In the meantime, the enforced break for the coronavirus crisis is frustrating for players, although the banter and competitiveness continues as if they were all in the training room.
"It's a unique situation for everyone in the world, isn't it?" added Ratu. "It's been challenging and my partner Victoria and I have been joking that it's like going back to when we were young kids in our bedrooms speaking only online.
"The positive thing is we're all physically disconnected but we're making more time to call on each other. I have my brother in the US, my Dad in Fiji and my mum and other siblings in Australia, as well as all Victoria's family.
"As for rugby, the S&C coaches know that we can't make any physical gains with such confined options for training so it's more about slowing the loss of muscle mass and strength.
"The coaches have given us the option to hire out the equipment, some of the guys have taken watt bikes, some rowing machines, others have got different stretch bands for resistance to replicate weights, like doing bench press or bicep curls.
"The boys are getting pretty creative about it which is quite cool. There's a few different challenges going around on social media.
"I've seen plenty of boys using speakers or big bags with whatever they can find in them for lifting to offer a little weight resistance. There's many push-up and chin-ups competitions, even though we're not together, there's always that competitive nature going on."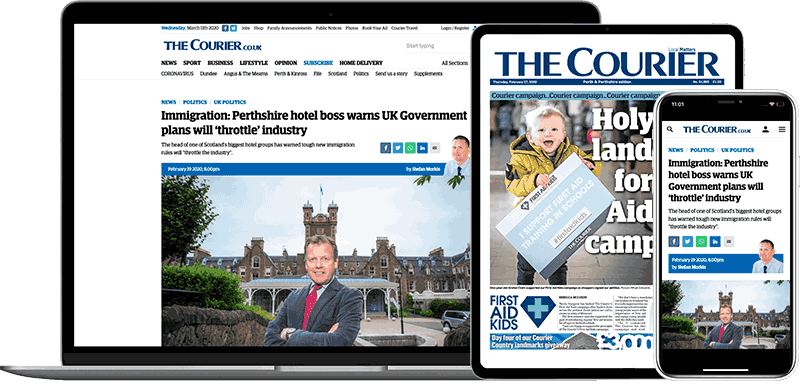 Help support quality local journalism … become a digital subscriber to The Courier
For as little as £5.99 a month you can access all of our content, including Premium articles.
Subscribe