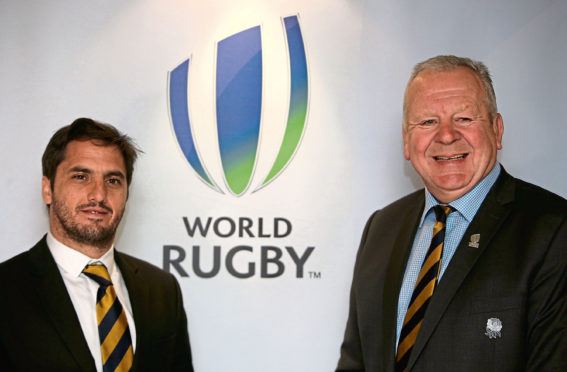 Who seriously would have an election at this time of crisis?
Well, the Koreans are, but they've dealt with coronavirus better than most by the simple measure of actually testing hundreds of thousands of people. It seems the American elections will go ahead in November, but mostly by mail.
World Rugby, although on a somewhat smaller scale both of size and importance, are ploughing on with their election for a chairman, with the two candidates being the venerable Bill Beaumont, the current chairman, and his deputy, the former Pumas captain Agustin Pichot.
Old Bill's the continuity candidate. WR has transformed from the old IRB under his guardianship, becoming a body of authority and largesse thanks to the Rugby World Cup's massive profits.
But even Bill feels that time is moving on. He declares he wants a more equitable sport, although apparently not to dismantle WR's voting rights, which sees "major" rugby playing countries like the Six Nations and SANZAR giants getting three votes apiece – totalling 30 of the 51 votes allocated.
Gus, as befits his playing career as an inspirational and combative scrum-half and having had four years as deputy to gauge where things are going, wants to be the bull in the china shop.
He's for tearing up the voting system to become one nation, one vote, a schedule that prioritises players not money-spinning games.
Coronavirus and the destabilising of rugby's foundation throughout the world is an opportunity, says Pichot. "It's time to re-define the future of rugby," he says, as even Mark Dodson, the contrary chief executive of Scottish Rugby who has few friends in World Rugby, is getting all misty-eyed about greater co-operation between unions.
But Pichot doesn't want to stop there. He wants to re-align the entire rugby calendar, and he wants to refloat the Nations Championship plan which floundered last year – although he says it will be properly thought out this time.
This would result in an equitable share of resouces across the world game, rather than the majority of finances being cossetted jealously in Europe.
Pichot's also up for more technology – using Hawkeye technology to police the offside line (an old hobby horse of his) and using WR's endorsement to deliver a quality rugby computer/console game.
The Hawkeye idea I think is a poor one. You only need to look at the issues that have arisen in VAR with football's somewhat similar offside and multiply it 20-fold. It's 21st century technology for a game spawned in the 19th century, and too many sports have fallen over themselves because of it.
The computer game idea sounds like frippery, but it's actually not. During the lockdown the RugbyPass website has been running a players' gaming challenge – but using FIFA 20. There's not a decent rugby game they can play, or would probably want to.
The latest rugby game just released to the market has graphics roughly similar to FIFA or the NFL's Madden games from ten years ago. To get people interested in the sport, it's now essential to have a presence in this market, if only to skim a little interest off the mega-popularity of the FIFA games.
If Pichot loses, he's out. Beaumont's deputy on his ticket is the still-slightly-sinister figure of Bernard Laporte, once France's head coach and now the FFR president.
It's anticipated that all 22 votes from the Six Nations and Europe will go to Beaumount. It will only take two of the four SANZAR powers to vote likewise and the sitting chairman gets another term, with it likely thereafter that Laporte will follow him into the post in four years' time.
On the other hand, Argentina and South America's five votes will surely go to Pichot, and should the financially-struggling New Zealand, Australia and South Africa decide – not unreasonably – that an all-Europe ticket doesn't suit their agenda, they'll probably bring Africa's three votes and the four from the South Sea Island nations.
That would leave it up to Asia (four votes) and North America (also four). Pichot's offering them an equal share, Beaumont just an unclarified "support" for an equitable game.
If rugby was not such a conservative sport (small c and big c) then you could imagine such a thing happening. and the radical agenda of Pichot winning.
But he may well yet win the argument. The coronavirus pandemic has been a massive shock to rugby's system. The finance is there to bring the sport out of it, but it is definitely not in the interest of the Six Nations now to thumb their nose at their poorer brethren and hoard their comparative riches if they want this to remain a global game.
That means sharing the wealth, and it means aligning the international game to something more structured than the present chaotic calendar.
Does this mean a Nations Championship? Probably yes, if the existing major competitions can be made to fit within it.
Would it also mean the end of the Lions? That's an altogether trickier question.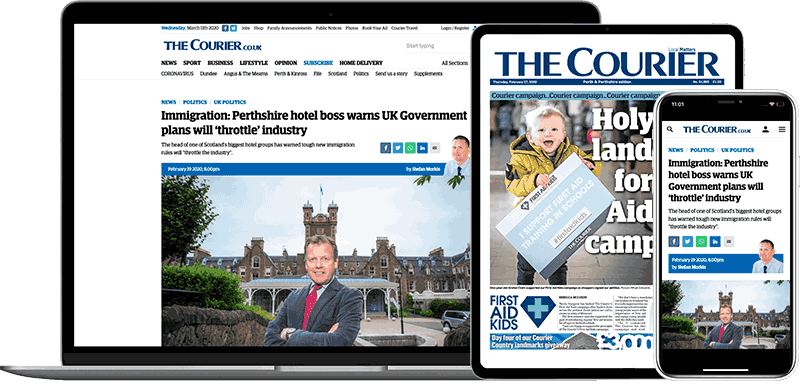 Help support quality local journalism … become a digital subscriber to The Courier
For as little as £5.99 a month you can access all of our content, including Premium articles.
Subscribe