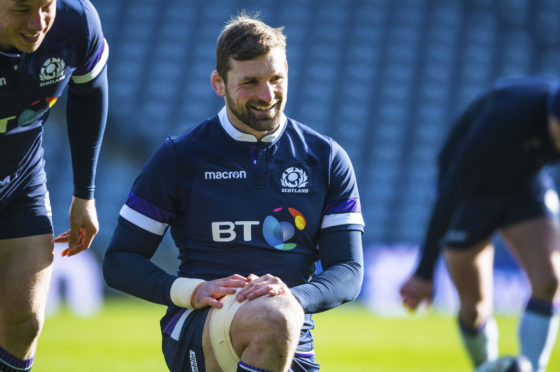 This enforced pause in the world of sport is starting to get irritating. But that's not because I disagree with the entirely necessary lockdown.
Starved of live action, we're indulging in a nostalgia we never even knew we had for even the most mundane occurrence of years past. Either that, or we're "re-setting".
The reflective nature of doing very little or nothing has us considering ways in how things can be improved or be more "realistic" when sport eventually returns.
In football in Scotland, it seems to be reconstruction (again) although that does bear a sizeable caveat in that it seems to be designed for the well being of a couple of prominent clubs.
Rugby is no different in "re-setting". A damascene conversion appears to have come across some, like Scottish rugby's chief executive Mark Dodson, who previously barged his way through the board rooms of the world game shouting the odds.
Now Dodson is an empathetic figure seeking worldwide consensus on how we best come out of this, united across borders. Once we wipe the tears of joy from our eyes at this new world order, it remains to see how Mark's good friends in World Rugby and the SANZAR nations treat this change of heart.
But it's not just the combative Dodson. We're hearing that NOW is the time to sort out rugby's labyrinth of laws and regulations, to finally police the breakdown (the act on the field, not this column) properly.
Sorry, but isn't that time really all the time? In fact, aren't rule changes being constantly trialled across the world by distinguished figures on World Rugby's never-ending laws committee?
But the biggest feature of this drive for "re-setting" is in the world of financial reality. The pandemic has shown how fragile the money side of rugby is, and there needs to be a new reality when the game returns to live within its means and maximise it's earning power.
Of course you have to have sympathy with this. In Wales, WRU president Gareth Davies made a plea to amateur clubs to stop paying players. The same thing was supposed to have happened in Scottish Rugby last season but for some inexplicable reason it got sidetracked.
Club rugby going back to purely amateurstatus, as hard as it is to police, makes sense. But we w ere going in that direction before any pandemic.
The other financial reality comes in the professional game, where the consensus is that clubs wildly overspend on salaries – and that's even before the creative book keeping of the likes of Saracens – and the elite players have become accustomed to outlandish pay.
When we emerge from this, we're told, players will have to accept more reasonable rates of pay. Yeah, we'll see how that goes.
For a start, every professional rugby club in Europe already has their budget and contracts pretty much set for 2020-21. There's going to be no backsliding on those, so if there's to be any pay reset, it's going to come in the 2021-22 contract round, which will really only get going at the tail end of this year.
And it pre-supposes that the French will play ball. Still flush with their Canal Plus money and looking for a re-up from the TV people soon, just as the product comes back from the shutdown, the Top 14 clubs can simply hoover up the best players at top dollar while the rest of us count our pennies more carefully.
Perhaps I'm an old cynic (there's no perhaps about it) but I imagine that once we're mercifully clear of all this, all these words of conciliation and a new attitude to the way our sports work will all be quickly forgotten and it'll be one enormous cash grab again.
Barclay deserves to play on
Those I do feel sorry for in the current climate are those players out of contract with little prospect of a new deal because everything has closed down.
Former Scotland skipper John Barclay is one, likely not to play for Edinburgh again as his two year deal there is up and there's no extension.
34 in September, Barcs wants to play on it seems. Given he's been a professional since he was 17, this is fortitude of the highest order.
Thoughtful, eloquent and witty, if John wants a media gig, he'll probably get one (put it this way, if Jim Hamilton can get a media gig…). He's already dabbled in analysis and column writing.
But this ultimate warrior surely has another year of battles in him yet. Warrior? Now there's a thought…
Reality passes sympathy
Governance and structure in Scottish Rugby are all over the shop at the moment, and we're probably going to need a Special General Meeting at some point in the next six months to free ourselves from the current mess of rejected plans and mysterious Task Forces.
In that light, the idea that the Biggar and Dalkeith clubs should call an SGM to demand their right promotions strikes one as a little daft.
50% of the clubs voted for the season to be rendered null and void, the "least worst" option in the current climate.
One sympathises with the two clubs, but reality suggests this is pointless.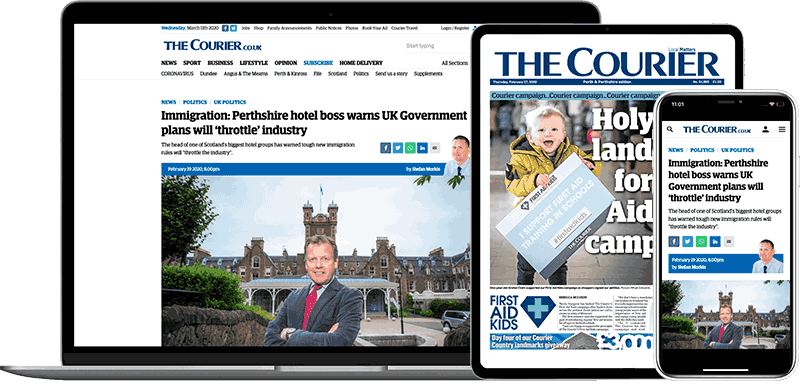 Help support quality local journalism … become a digital subscriber to The Courier
For as little as £5.99 a month you can access all of our content, including Premium articles.
Subscribe