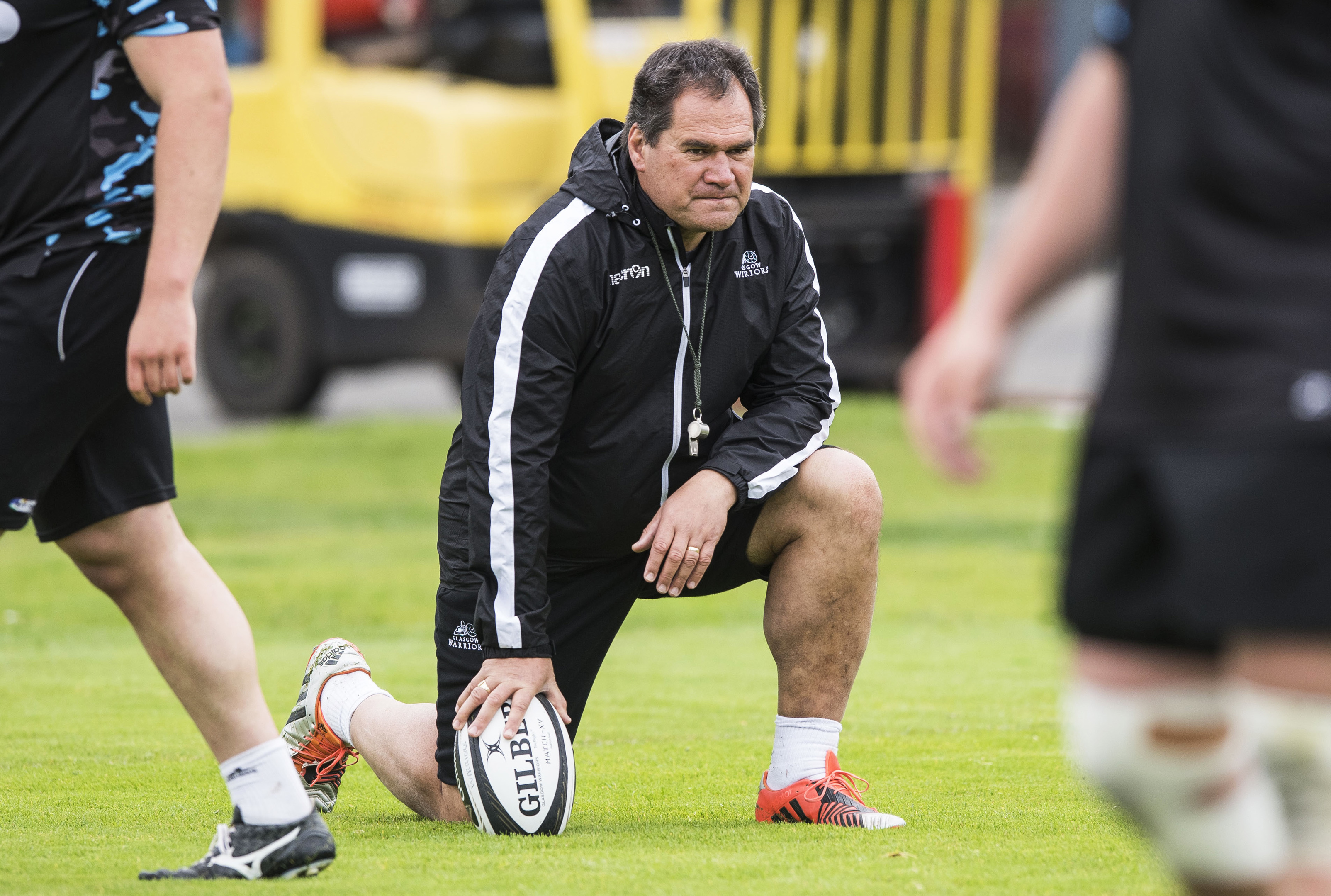 Dave Rennie will honour his decision to take over as head coach of the Wallabies despite being "really gutted" at the turnover of key staff at Rugby Australia.
The current Glasgow Warriors coach was appointed by chief executive Raelene Castle who resigned last week after an open letter from six former Wallaby captains demanded a change in leadership.
Rennie said Castle was "a big part of the reason I signed with Australia" but while he wanted more clarity from the RA board he was still "very committed" to the job.
"I am really gutted at the decision to move Raelene on, I was really impressed by her," he said. "She had a real clean plan over what the next few years looked like.
"I am really disappointed, but she exited with real dignity and class. I have been speaking to a lot of people who have been brought into our group and a lot of them and key people have been affected by the decision.
"Clearly I want a chat with the board and get clarity over what the plan looks like now, but I am still very committed and we have been doing a lot of work in and around preparation for when the new season comes around."
The break for the coronavirus outbreak has given Rennie more chance for preparations for his new post, and he's been poring over tape of key players.
"I've been in constant contact with Scott Johnson, who also played a big part in getting me over there – we're talking all the time. We've got a management group that's trying to drive stuff and connect with Super Rugby coaches.
Rennie is proud but not surprised at how well his homeland of New Zealand has dealt with the crisis, with just one new case of COVID-19 recorded in the country on Monday, signalling an end to a strict lockdown that has been in place for five weeks.
"I'm not surprised, (Prime Minister) Jacinda Ardern has displayed this kind of leadership in the past," said Rennie.
"They have been really strong and the emphasis has been around doing what is best for the people as opposed to what is best for the economy. We haven't seen examples of that in other countries around the world.
"People are hurting from a financial point of view, but if you are alive you can do something about it. They have done a great job down there and they have been a great example to the rest of the world."