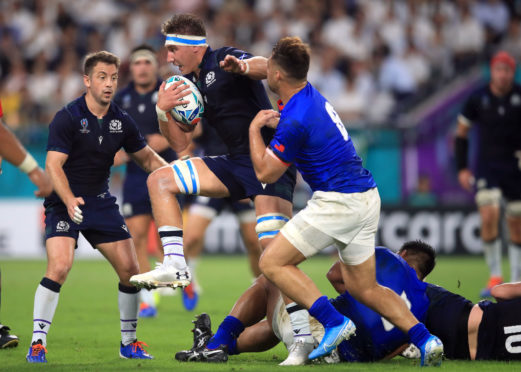 Gregor Townsend wants to coach on with Scotland to the next World Cup and would love a crack at the British and Irish Lions – although he doesn't think he'll be asked this time.
It's been a rollercoaster last few months for the head coach with many calling for his head after a disappointing performance in the Rugby World Cup, and a widespread feeling he was on trial in this year's Six Nations with the formidable summer tour to South Africa and New Zealand on the horizon.
It didn't begin well with the Finn Russell affair followed by losses to Ireland and England, but two wins over France and Italy and an overall improved performance in the Six Nations before the coronavirus brought it to halt – followed by last week's official confirmation that the three difficult tests in July are off for now – have strengthened the coach's position considerably.
Townsend's current contract ends next summer but it's likely with an at least partially interrupted international schedule over the next few months that it will be renewed.
"We will see, but it depends on what the bosses think," he said. "I have enjoyed the season, working with the other coaches, management and players and I have seen real positive signs that this group can have success.
"I still feel very privileged to be in this job and I want to give it my best shot and see where it takes me."
Townsend highlighted the advance of Jamie Ritchie, the former Madras FP junior who has become a fixture in one of the most competitive places in the Scotland team, the back row, in the space of just over a year.
"We have seen young players coming to the fore," continued the coach. "Jamie is now in our leadership group, he has definitely taken on more of an official leadership role and we saw him grow during the tournament in how he spoke to the players and led aspects of our game.
"The encouraging thing is Jamie's been on that upward curve for more than just the past six months. He plays equally well at six and seven and played both in the last couple of seasons, been very consistent with an all-round game, winning the ball on the ground and above the ground.
"But also we've seen his linking ability – he put in two very good try-scoring passes for Sean Maitland in the game against France. He's still young, so we'd expect to see what he can do for us and he certainly should be in the mix for the Lions next summer."
Townsend would welcome involvement himself in Warren Gatland's plans for that tour to South Africa, should it go ahead as scheduled, but admits that turning down the three-time Lions head coach before the tour to New Zealand three years ago may have blotted his copybook.
"It would be a huge privilege and honour to be involved with the Lions, but I'm not sure if I'll get asked this time after saying no last time," said Townsend, referring to his decision to stick with his first involvement as head coach with Scotland on a three-match tour of Singapore, Australia and Fiji which clashed with the Lions Tour.
"It was very different circumstances then, with it being my first opportunity to coach Scotland, so we'll see. I think everybody in rugby will be excited about the Lions this time next year – let's hope we've had a full season of international rugby and everything is back to normal so we can have a good Lions series."
Townsend is encouraged by the start of moves towards playing rugby again, and feels European rugby should be watching the Southern Hemisphere and other sports carefully.
"It is a fear for everybody involved in sport that we don't get our game back for a long time," he said. "We have to learn from other sports in other countries that will go back before us.
"Rugby league are going to be back in Australia in a couple of weeks' time and that's a high contact sport; Super Rugby is starting  next month in New Zealand and you'd imagine football in England will come back before rugby.
"It is a challenge and there is a lot of work that will have to go in for it to be right – guided by public health and the government – we'll have to abide by whatever restrictions are in place to get back training and playing, hopefully in the near future."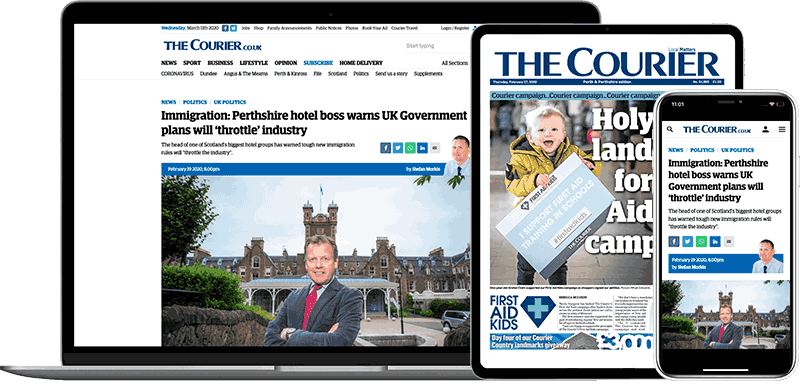 Help support quality local journalism … become a digital subscriber to The Courier
For as little as £5.99 a month you can access all of our content, including Premium articles.
Subscribe