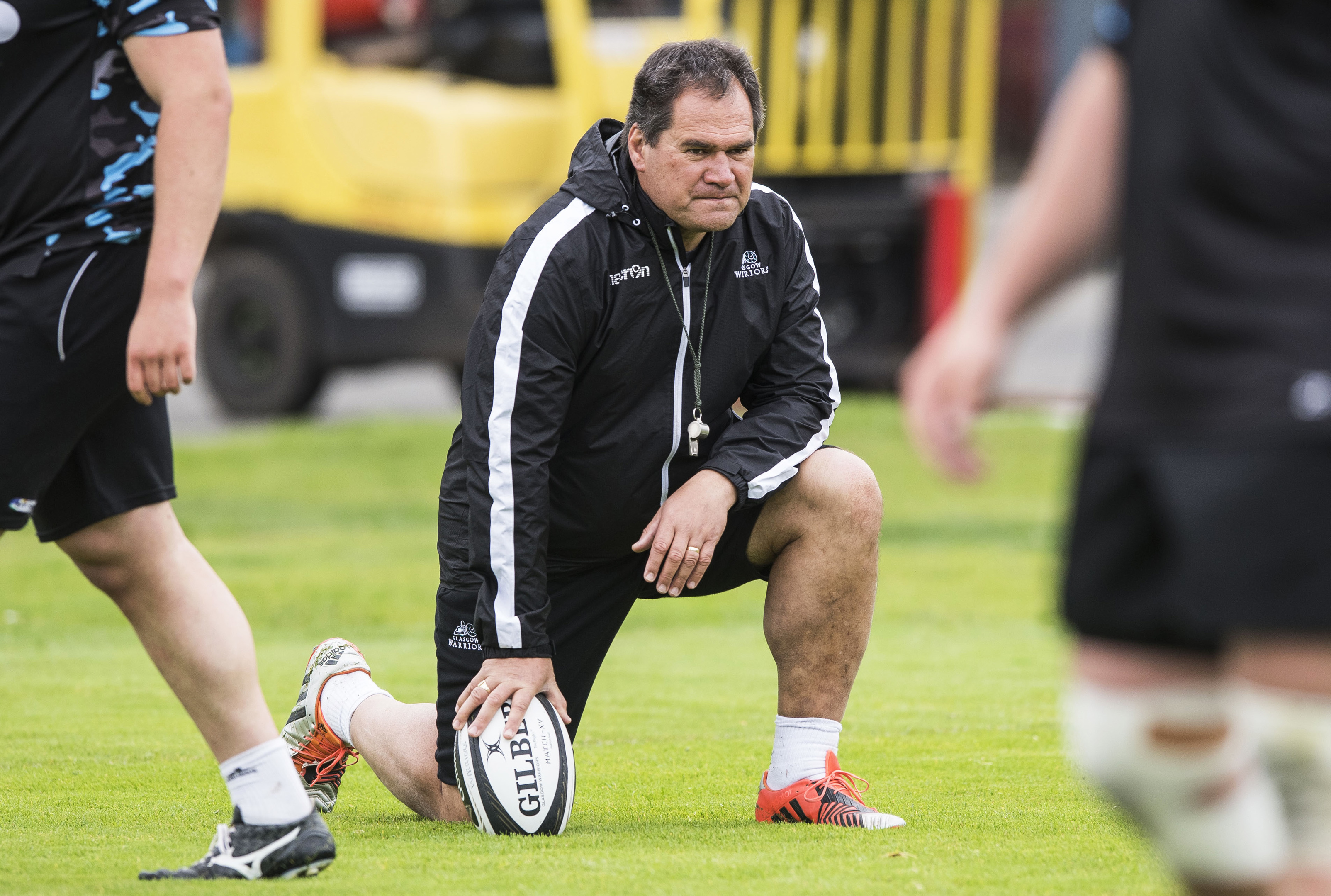 Dave Rennie is confident that he's left Glasgow in a better place than he found them, their culture as strong as ever, with young internationals throughout the side.
The New Zealander hands over the reins of the Warriors to Danny Wilson on Monday, believes the former Scottish assistant coach is in "a pretty good position" despite the disruption to their carefully mapped-out takeover plans.
And he has few regrets, reckoning his proudest and worst moments as head coach came on the same day – the PRO14 final at Celtic Park a year ago.
"Strange that they were on the same day, but it's true," he said. "The final last year was a huge disappointment because we had played such good footy for a couple of months and were really on top of our game.
"I was really proud of how we finished the year, playing under pressure each week as we tried to stay ahead of Munster. A number of those victories were pretty emphatic and I was incredibly proud of that.
"The amount of effort that went in, not just by the 23 who got stripped, but the full squad, was as good as I've seen. Guys who weren't in the mix were still contributing massively to help the team prepare well on the weekend.
"I was really proud of the whole squad, but it was obviously disappointing not to get it right on the day and not come away with any silverware."
The thing that Rennie will best remember about his time at Glasgow, is that togetherness of the club, he said.
"My original decision to come to Glasgow, the quality of the culture was a big part of that," he said. "I'd come out of the Chiefs, where it was a massive part of our DNA. It was a big decision for me and I certainly haven't been let down in that area.
"There are great people at Glasgow, on the backroom staff and the players. There's an outstanding work ethic, and they're really caring, a tight group with a great community connection.
"We've tried to build on what's been there from the past. There's no doubt it's been a really good culture for a long time and we're leaving really proud of all the men and women involved in the club."
Rennie believes that there is a young core at the club, many of whom are already internationals, and feels Scottish rugby is in a decent state.
"What we have tried to do is identify good young Scottish kids and bring them through," he said. "I honestly believe that there are some really good players and kids coming through, and I think Edinburgh and Glasgow are preparing these guys pretty well for the step up to international footy.
"That's probably the big challenge over here. In New Zealand, there are five Super sides and 14 NPC teams that guys come out of. You maybe have to fight a little bit harder [in New Zealand] to be an international player.
"But you look at George Horne, Adam Hastings, Scott Cummings coming through recently. Kyle Steyn has real ability to make a mark, you look at Zander and Matt (Fagerson) who are still young men.
"Tom Gordon will be an excellent player, Stafford McDowall and Bruce Flockart are outstanding. I am looking forward to watching them develop from afar.
"When we bring the Wallabies over here late next year, I will know a bit about the opposition and they will know about me as well, no doubt."
He does still feel that there is a gap that need to be filled for developing players for the highest level, and is an advocate of A teams for the two pro teams.
"Richard (Cockerill) has done a great job at Edinburgh and it's good for Scottish rugby, you've got genuine competition between two clubs that's going to create better players coming through from an international perspective," he said.
"For a big chunk of the year, you play without the internationals, so the other guys get an opportunity. But there are times in the year when you have 50 guys to choose from. It would be great to have really meaningful games for those guys all the year round.
"When everyone is at full strength there is a chance to play A games. It takes a bit of resource but it means that your next tier are playing and some of your Academy players are coming up and playing against really tough opposition, learning lots.
"Even if it was only 10 more games, that would give the next guys down an opportunity to impress and improve and put pressure on you as selectors. It's also a great chance to grow other coaches, trainers, medics and so on.
"The Irish teams are already playing A games so it wouldn't be all that difficult for us to tap in on a competition like that, I reckon."
Rennie will not be involved if the season restarts as planned with 1872 Cup games in August and September and a truncated play-0ff, but he's looking forward to see how they go.
"There is frustration I won't be here but clearly but it is unprecedented circumstances, isn't it, and ultimately there's people dying and families torn apart , what we're going through is nothing compared to that.
"If they get to play footie and play-offs and finish the season, then that'd be great. I love for our boys to have a chance of winning a title. But the fact I'm not going to be here is just the way it is."