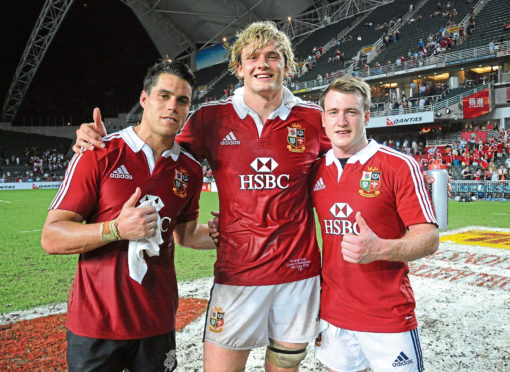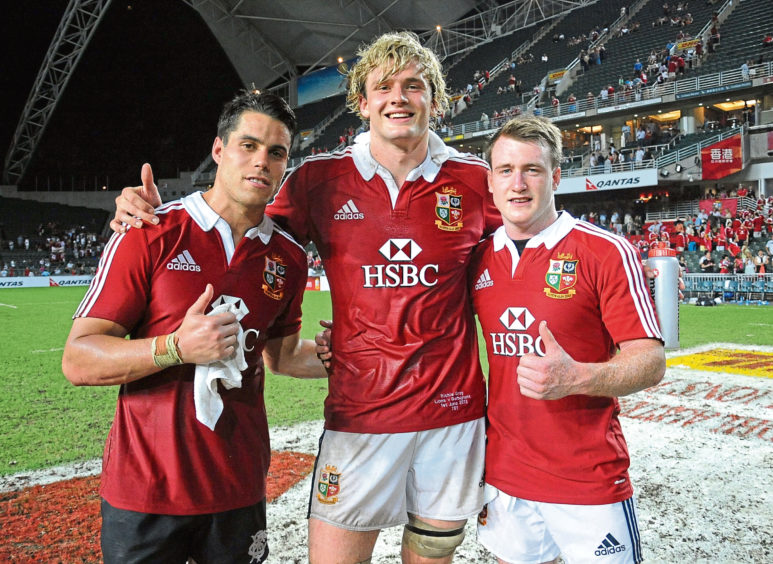 Once we get started again to rugby on these isles, the new season has the added frisson of it being a Lions year, with the scheduled series in South Africa next year.
Some still say the Lions are rugby's best and biggest brand. Certainly in the Southern Hemisphere their visits are a huge windfall for the host nation even if it only comes around on a 12-year cycle for them these days.
In South Africa, with their domestic rugby currently teetering on whether to abandon Super Rugby and throw in their lot with the Europeans, a Lions visit is anticipated with even more fervour than usual, given the financial dangers of the coronavirus pandemic.
But the current situation seems to have provoked a new sense of co-operation within world rugby with it widely rumoured a concrete structure that will fit the games in North and South is closer than ever.
How do the Lions fit into this? If there is a Nations League, where every game counts towards an end goal, do three Lions tests every four years count? Does a host take a month off the Nations League schedule to play them?
That notwithstanding, the Lions' preparations for next year go on as if nothing will change. A "farewell" test is planned before the trip to South Africa, against either Japan, the Barbarians or a Maori select.
Such a game could reap £5 million for the home nations' coffers, and they could probably do with some of that given they all stand to take a heavy loss from – at least – reduced gate receipts from the November tests.
The Lions are a touring entity, but have played farewell and home tests before – a draw in Cardiff against Argentina prior to the disastrous 2005 tour to New Zealand was the last.
Murrayfield is a potential venue for this proposed latest game, and one could almost see SRU COO Dominic McKay's eyes light up with pound signs when he talked about a bid on a podcast last week.
The Lions at Murrayfield sounds great. But is there actually that amount of enthusiasm for the brand in Scotland these days?
Successive tours with a tiny representation of Scots has certainly cooled this nation's love for the Lions. In large part the lack of Scottish Lions has been wholly merited, because Scotland haven't been very good for much of that time.
But even when the Scots did get reasonably decent and competitive, around the time of the 2017 tour, we still ended up with just Stuart Hogg and Tommy Seymour in the initial squad for the last tour to New Zealand, with Greig Laidlaw called up later due to a late season injury.
Hogg's injury in warm-up games meant that again no Scot got near the test side, and Richie Gray's 15 minutes at the end of an already handsomely won third test in Australia in 2013 remains our last test Lion.
Our last starter? That would be Tom Smith, who played six successive tests at prop in 1997 and 2003.
It's easy to pin this on Warren Gatland, the head coach or effective head coach for every Lions tour now going back to the last trip to South Africa in 2009, and a "consensus" choice to lead the team again next year.
Gatland – and Ian McGeechan, the figurehead in 2009 – may have had a point then, and again in 2013. Scotland had been struggling through the 2010s.
But by 2017 there were several live candidates and Gatland seemed to go out of his way not to pick them. When Gregor Townsend declined to be an assistant on the tour – he'd just been appointed as Scotland coach and quite rightly considered his first games in his new job should take precedence – Gatland bemoaned the fact that there would be no Scottish "voice" in selection to speak on behalf of their players.
It was as if he couldn't trust himself to be even handed. And sure enough, when the squad was announced and there was a few close run things for squad spots, the Scot lost out in almost every position.
Gatland is of course no longer head coach of Wales, and is somewhat removed from European rugby while working with the Chiefs. But that just makes me think he'll lean towards who and what he knows, and the Scots will lose out again.
At the moment, you'd think Hogg, Jamie Ritchie and Hamish Watson should certainly be tourists. Finn Russell, if he comes back into international rugby, offers a much more rounded game than Dan Biggar, who got the nod instead of him in 2017.
But can you really see Gatland picking Finn for the squad ahead of Biggar's safety-first game and over Owen Farrell for the tests? I find it hard to imagine.
Yes, the Lions selection should be a meritocracy. But it's not even been that the last two tours, and in the golden years of the brand, special attention was made to ensure that the squads were truly representative.
Even when Ireland were dire in the 1970s and 1990s, they an equitable share of tourists, and test starters.
A Murrayfield farewell test would at least indicate to Scots that they're still part of the party. Only, if it follows recent trends, I wouldn't surprised if most remain largely indifferent.