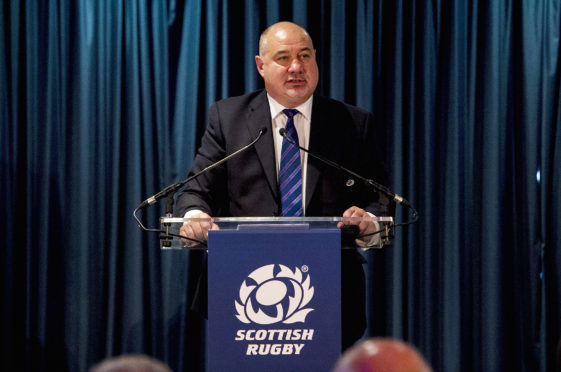 Scottish Rugby has an £18 million hole in its finances due to the coronavirus but the backing of the bank to trade their way out of it again when rugby restarts, says chief executive Mark Dodson.
The organisation's ambition is still "not to lose a body" – that is, no redundancies – through the pandemic but that meant cuts across every single department, and any disruption to next year's Six Nations would drastically worsen the situation, admitted Dodson.
But the success in raising revenues prior to the pandemic have bought the governing body some time and the ability to borrow money to keep essential operations going, he said.
"We haven't had any meaningful revenue since February and that is a tragedy because we trading incredibly well up to then," he said. "We have been talking to the banks for the last three or four weeks and the reason for only talking about this now is that we wanted to wait until we had secured our bank facility, which we have done now.
"With our track record in increasing our revenues and also reducing our debt in our recent history, the bank recognise that we are well run and sound on a financial perspective, so that has given them confidence to provide this facility to take us through our pandemic.
"But it will mean that we are indebted again and we will have to trade ourselves out of it, by doing the same thing we did previously – aggressively pay down debt and increase revenues at the same time.
"We have a track-record of delivering that and I am very confident that we will trade through this pandemic to come out the other side with a sustainable, competitive and sound business."
The organisation has budgeted for no crowds at any of the forthcoming November international window which may see as many as five international games played at BT Murrayfield in October and November, but are hopeful that being allowed a pilot at one of the restart 1872 Cup derbies at the end of this month may illustrate to the Scottish Government that they can safely host spectators for games at the stadium.
"We're talking to the Scottish Government about a whole raft of things on a daily basis," continued Dodson, and there had been a renewed reminder this week to players from club coaches and administrators about their responsibilities in the light of the situation at Aberdeen FC.
In the meantime, any spectator income from the elongated autumn tests would be a bonus, and broadcast interest for those game would also ease the burden, he added.
No redundancies was important because Murrayfield needed a "robust infrastructure" to bounce back, he said, but longer periods of wage cuts would be needed.
"'We're currently talking to our people about that," he continued. "We have asked all our employees to take pay cuts, and we are humbled and respectful of how they have dealt with that up until now with their willingness to work with us through this crisis.
"That has been a meaningful contribution (to savings) but it is also about activity and things we are no longer doing, it is about budgets being trimmed across our commercial and other operations. We are making sure that this is a blended solution across the whole piece, without losing staff as we go because we are going to need them as we come back."
Scottish Rugby was "a recruitment-free zone", and 7s squad players will be incorporated into pro team squads – partly to help with player load as more games will be needed – but Murrayfield remains committed to a Scottish 7s team, he added.
THE BREAKDOWN, STEVE SCOTT: Ticking the coaches' box – developing Scots for the top jobs is vital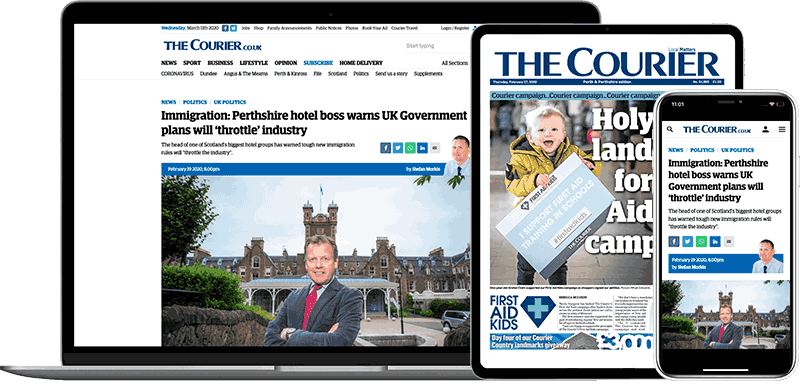 Help support quality local journalism … become a digital subscriber to The Courier
For as little as £5.99 a month you can access all of our content, including Premium articles.
Subscribe