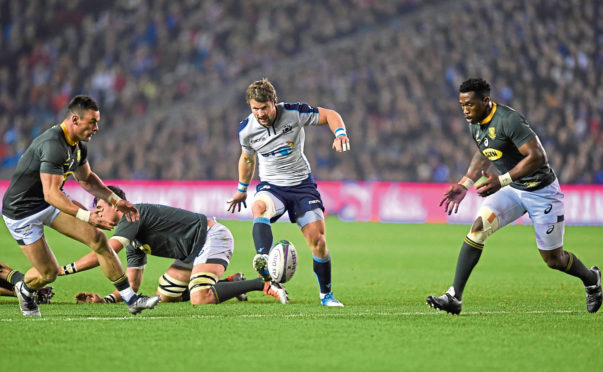 Gazumped yet again. You've got to feel heart sorry for the Georgians.
Japan have reluctantly had to forego their anticipated place in the proposed Eight Nations Cup tournament that will elongate the Autumn International season to a month and a half, due to their government's restrictions on movement during the pandemic.
Georgia, so desperate to play at the elite level on a regular basis, immediately offered themselves to fill the gap.
With virtually all their top level players in Western Europe, this seemed a logical move and one to give us all a good feeling about helping Tier Two nations, which everyone in world rugby says they want but few seem willing to enact.
Well, that lasted a week. Now the plan to play the Rugby Championship on one site in New Zealand appears to be being dropped, and replaced with simply the annual Bledisloe Cup battle between New Zealand and Australia.
South Africa are now at a loose end. A great many of their best players are contracted to the Gallagher Premiership, Top 14 and Guinness PRO14 clubs. "Er, Georgia, about what we said last week..?"
Of course, with the pandemic still raging nothing is set in stone, but it seems that the Springboks are set to pull rank – they are World Champions, let's not forget – and elbow their way into the Eight Nations.
It's another example of the way South Africa is starting a steady drift towards Europe which will, in the fullness of time, eventually see them part of the Six (or Seven) Nations, I fancy.
The brief of New Zealand's review into their rugby structure has been confirmed as recommending a severing of Super Rugby ties with South Africa, which leaves their four franchises – the Bulls, Lions, Sharks and Stormers – with nothing to play in.
Then last week the SARU confirmed that they were withdrawing the Cheetahs and the Kings from the PRO14 for next season.
The two teams, previously axed from Super Rugby themselves, didn't really make a dent in PRO14 either – they played to tiny crowds at home and were pretty dreadful when they came to play in Europe.
But it appears this was not just a pandemic process but a pre-emptive move; South Africa want to shift the four Super franchises into what would become a PRO16.
I don't really see much downside to this; the quality of the four teams will improve the league and raise standards, the two-conference system levels to eight teams each, and we'll see a better control over the number of games played.
I entirely get the desire of some for a British and Irish league, but to be honest, that's simply not happening.
The Gallagher Premiership is in the inevitable process of fencing itself off even from other English clubs – although they'll all wait for the disgraced Saracens to get back on their feet first – and for 25 years now Welsh domestic rugby has sat on one side of Offa's Dyke pleading desperately for the English to take them in.
It's a love that has never been even slightly reciprocated. The GP might be tempted by Leinster or Munster or Ulster, but the rest of the PRO12/14/16 hold absolutely no appeal for them.
And it would undermine the Heineken Cup, which remains Irish rugby's only avid interest outwith their international team.
So we should be looking at ways to strengthen the PRO12/14/16, and bringing in the South African teams will do this. The sizeable whack of cash from their TV backers and big crowds at Jo'burg, Cape Town, Durban and Pretoria won't be anything of a detriment either.
And the Heineken Champions' Cup? It's not actually been a "European" cup in name at least since the last restructuring. Again, money and investment from a major rugby market like South Africa could talk.
And all this means, almost inevitably I think, that the Springboks themselves will find their way into rugby's greatest annual spring-time attraction. They can resurrect the old-style three-game series with the All Blacks and Wallabies in the summer international windows.
Traditionalists will shudder. I think the whole idea is really exciting, actually.
Same old Edinburgh? Surely not…
Edinburgh are in a PRO14 semi-final this weekend hosting Ulster, and now's surely the time to put their old failings entirely to bed.
You've always been able to rely on their underachievement. The club would do something promising or even surprising – the 2011-12 Heineken Cup run was the most surprising of all – only to fail when it counted.
Even when resurgent under Richard Cockerill, the club have lost a PRO14 play-off quarter-final, two home Challenge Cup quarter-finals, and a home Champions Cup quarter-final.
With Ulster stumbling out of the post-lockdown blocks – and without talisman British Lion Iain Henderson – now is surely the time for Edinburgh.
Leinster in the final – most probably – is another matter entirely, but Edinburgh should get there at least. Then it's about taking the next step forward.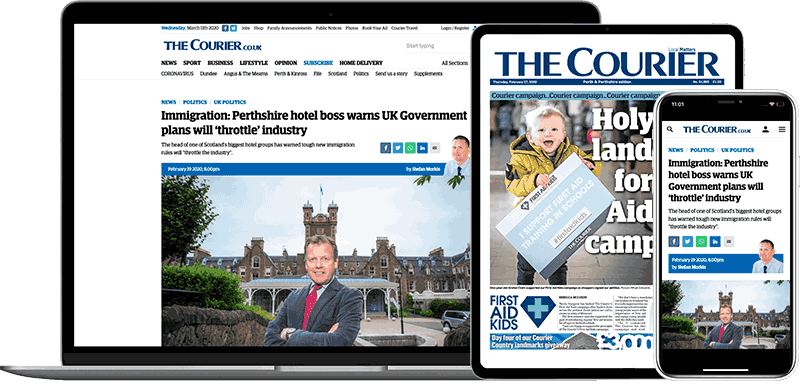 Help support quality local journalism … become a digital subscriber to The Courier
For as little as £5.99 a month you can access all of our content, including Premium articles.
Subscribe