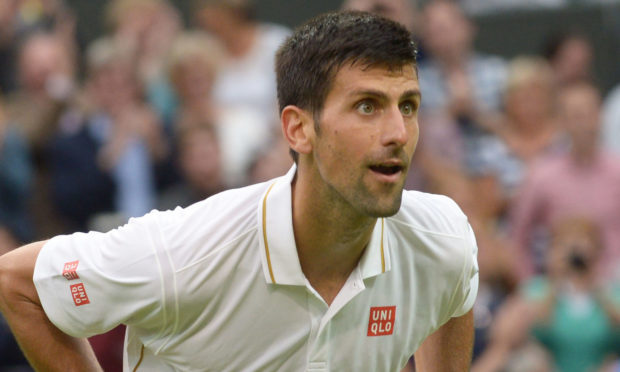 The phrase 'rules are rules' has been used a lot this week in the wake of Novak Djokovic's disqualification from the US Open.
I think it's a good thing when a sport deals in black and white and doesn't leave room for shades of grey.
It means that if a player hits a ball into an official they lose the match – whether that's the runaway favourite to win the tournament or a low-ranked debutant nobody has heard of.
I know that Djokovic tried to argue his case before he was eventually thrown out of the championship but once he got off court he would have known that there was no other option.
Whether he will learn from it, we'll just have to wait and see.
If he was younger, you'd be pretty confident that he would.
But there have been a few near misses when he's let his temper get the better of him so at this late-ish stage of his career, it may be a case of not being able to teach an old dog new tricks.
This isn't the type of incident you would expect to see from someone who has been involved in top level sport for so long.
From my own point of view, I know that maturing has calmed me down a lot.
I can't remember the last time I lost control on the ice. People throw up the brush I broke at the Vancouver Olympics all those years ago but even that was from kicking the bottom of it, not snapping it!
Having a volatile personality isn't something I would try and coach out of someone because there are benefits of having a fierce competitive drive. But if you don't learn how to channel your anger and frustration that's when a mentor needs to step in.
I wonder whether Djokovic has surrounded himself with people who are too afraid to challenge him and tell him when he's stepped out of line.
Going back to the original point about rules being rules, the way the US Open dealt with that incident was so much better than rugby's handling of Owen Farrell.
I'm no expert but it was universally agreed that his high tackle at the weekend was at the bad end of the scale and there was no real debate.
But the fact that his ban was cut down from 10 games to five games, helped by testimonies from various people, doesn't sit well at all.
His charity work counted in his favour apparently! It's unbelievable that can even be a factor in a disciplinary panel's deliberations.
Give me the hard and fast guidelines of tennis over that process any day of the week.
* There's no doubt that Djokovic struggles with not being as loved by the public as the other members of the big three, Roger Federer and Rafa Nadal.
This incident will just increase the feeling that he is the least classy of the trio.
Fair or otherwise, that's how it is.
Yes, you would always choose medals and trophies over public affection but athletes know that their legacy from generation to generation is a dependant on the reputation they build and how people go on to write and talk about them years after they retire.