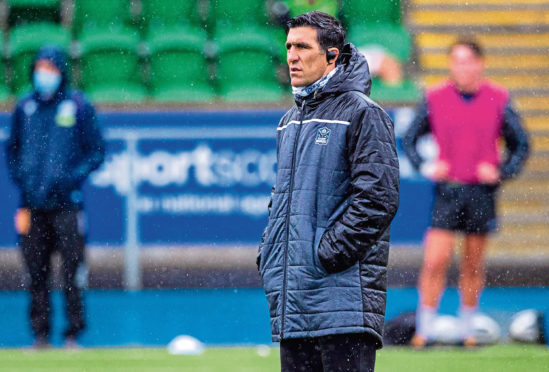 Kelly Brown was one of the most beloved Scotland captains of recent times – which is, of course, not necessarily an advantage in that job.
Off the field, Kelly was a model captain, an example in everyday life in his battle against a lifelong stammer and his work to help others with the same issues. On the pitch he was a Stakhanovite player – his work rate was Jonny Gray Grade before Jonny Gray was out of primary school – but Brown's adaptability and willingness to put himself on the line for the cause perhaps meant his international career had less impact than it deserved.
National coaches like Andy Robinson and Scott Johnson – almost tempted to use quotation marks on "coach" with Jonno – tended to put him in slots where they didn't have what they really wanted, knowing Kelly would give everything and do them a job.
It meant the latter end of his international career was unsatisfactory, Johnson saying he was an out-and-out 7 or not in the team, when Brown was never really that. Happily for Kelly, Saracens used him much more sensitively at club level and he enjoyed huge success with the club in his decade there.
After moving into coaching the Saracens academy after his career ended, Kelly is now back in Scotland with Glasgow as the new forwards coach, having special responsibility for contact and lineout defence, two areas he excelled at when a player.
Like so many who have been through the Saracens' system – putting aside the salary-cap dodging contracts scandal – he's a passionate advocate of the ethos and philosophy that made the North London club Europe's best.
"In spite of everything that happened there in the past year, and to say it was turbulent is an understatement, I still believe the club gets so much right," he explained.
"When I first went there it was the first club I'd been to where no-one talked about winning. They just spoke about creating great memories, which I thought was an amazing way to take pressure off players.
"Ultimately winning is the target in professional sport, and as success came we did talk about it a little more. But if you focus on making memories winning comes with it."
The Saracens philosophy comes from on top through director of rugby Mark McCall, and while the Ulsterman's quiet public style is a bit of a diversion, he still puts love and care at the forefront.
"When you work alongside Mark, you see that's he's one of the most competitive men you'll ever meet," continued Kelly. "But the other thing that he drives is that he cares so much about players and staff.
"The club's ethos has evolved over the years, but ultimately it's all about caring for people.
"A lot of people have had the other philsophy – and they still do – to keep people keen, treat them mean. At Sarries it was the exact opposite.
"That's certainly how I like to operate and it's something I'll definitely keep in the forefront of my mind at Glasgow.
"To my mind having that competitiveness and the care together makes players want to play for you."
Brown still has a lot of love for Saracens and was sorry to leave the club forcibly relegated to the Championship – "actually, the challenge of starting again I think is an amazing opportunity" – but the lure of coming back to other club he loves when Danny Wilson called to offer him the post was just too great.
"When I was here before I always thought it was a brilliant environment, and in my final year we got to the play-offs in the league, so we were definitely climbing," he recalled.
"I know that Sean (Lineen) and Shade (Munro) as the coaches had created a really good environment, and from what I've seen in spite of all the coaching changes over the years is that they've managed to keep that.
"It's a place you want to go into every day and work, a place where you feel that everyone is pulling together and striving to improve. That as a coach is a really exciting thing to be a part of."
And it's certainly not a case of Brown coming in with his Saracens' ethos and imposing it on the Warriors.
"I think every culture is slightly different and there's no way I'm going to come up and say, 'I've been at Saracens, I know all this stuff, let's do it this way now,'" he added.
"Glasgow is a club with a great culture and a really good environment already.
"There are little bits and pieces that I do feel we can add and improve, and if there's something I can add to help us as a group then I'll certainly do it."
Leinster to put a full stop on Sarries
It's the Heineken Cup quarter-finals this weekend with Saracens' visit to Leinster clearly the prime attraction.
As promised, the Irishmen rolled past Ulster in the PRO14 final and while it should be a little closer, expect them to put a full stop on the Saracens' era of success.
Elsewhere, Clermont-Racing looks tasty, Toulouse should beat Ulster and Exeter, hosting Northampton, are my prime threat to Leinster not regaining the trophy.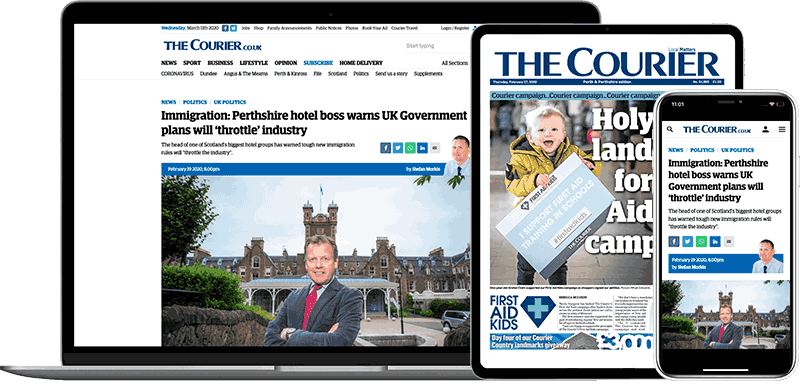 Help support quality local journalism … become a digital subscriber to The Courier
For as little as £5.99 a month you can access all of our content, including Premium articles.
Subscribe