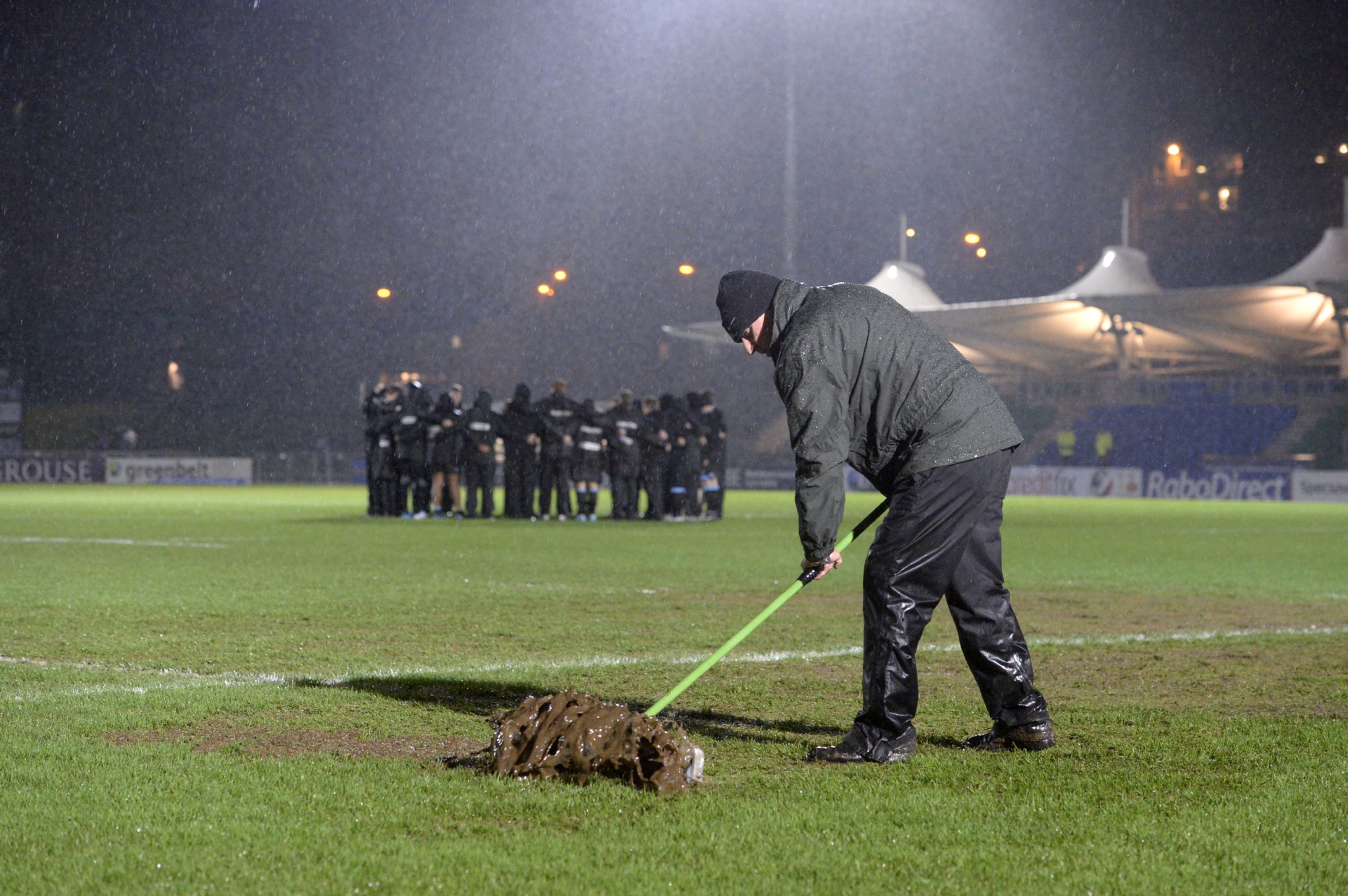 Glasgow Warriors will have the artificial playing surface head coach Gregor Townsend has always wanted at Scotstoun should Glasgow City Council give their approval this week.
After disruption this season which required three home games to played elsewhere and a fourth postponed due to the condition of the grass surface after the heavy winter rains, the Warriors finally have the agreement of their landlords Glasgow Life and more specifically their co-tenants from scottishathletics to lay a new £750,000 "3G" plastic pitch.
The proposals should be rubber-stamped by the council's executive committee this week and work will begin immediately for completion before the 2016-17 Guinness PRO12 season.
The new pitch will be World Rugby approved and part of the works will involve an upgrade of the running track and other athletics facilities at the stadium. Field sports no longer able to be played on the artificial surface are being moved to an adjacent training field to the standards required by the IAAF.
Scottish Rugby and the Warriors are making a significant contribution to the new pitch, with the city council and sportscotland also chipping in.
The clamour for a new pitch grew this season due to the cancellation of four home fixtures this winter, two of which were moved to the artificial surface at Rugby Park in Kilmarnock, one to BT Murrayfield's "hybrid" pitch and a fourth played at Scotstoun when the pitch had recovered significantly in April.
However Glasgow have had issues with the pitch – which was never intended for intense rugby use and is on a high water table due to the nearby River Clyde – almost as long as they have been at Scotstoun, and head coach Townsend has been a strong advocate for an artificial surface as used in rugby at Cardiff, Saracens, Newcastle and Oyonnax in France.
"It's fantastic news that we're close to securing a brand new pitch at Scotstoun for next season," he said.
"We've played a lot on the Cardiff Arms Park surface over the last few years and we enjoyed playing on the Rugby Park pitch last season. We aim to play high tempo rugby and this state-of-the-art artificial surface will help us produce a faster game."
Warriors Managing Director, Nathan Bombrys, said: "After the challenges of last season, it's great that we're close to installing a pitch that will give us a consistently excellent surface all season, to play the exciting rugby that we like to play.
"The development will also benefit the athletics clubs that share Scotstoun with us, by providing better facilities and more access.
"We believe the new artificial pitch could also open up opportunities to bring some additional rugby matches and events to Scotstoun, which will assist our efforts to grow our sport in the west of Scotland."
Interim Chief Executive of scottishathletics, Mark Munro, said: "We welcome these recommendations from Glasgow City Council and the partnership approach to Scotstoun, following many discussions.
"It will be pleasing to see investment in the facility which will improve the athletics provision in terms of the new throws area and an improved track surface. And we're delighted to note the commitment to use for clubs, coaches and athletes as well as an opportunity during a certain period to stage events."
Scotstoun completed an £18 million redevelopment in 2010, with two new stands and seats for 5000 as well as improved ancilliary facilities. Glasgow have been able to increase the capacity to 10,000 for big games by the use of temporary stands.