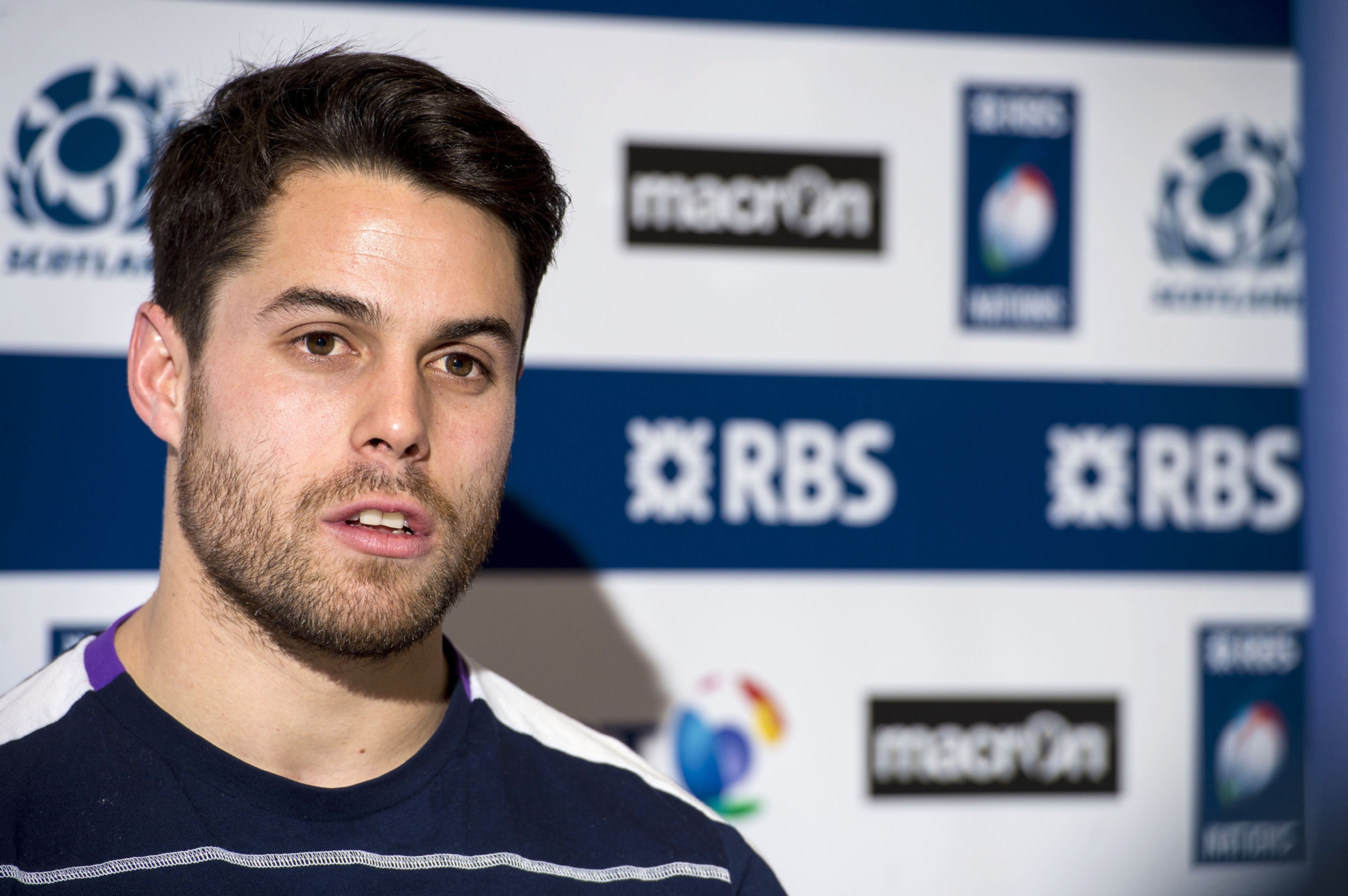 If timing is everything, as Sean Maitland believes, his could hardly have been better this week.
The classy Scotland wing has moved seamlessly, just like his entry into a backline move, and confirmed a move to double winners Saracens at the same time as getting a recall for Scotland's forthcoming tour to Japan.
His timing was definitely awry when he pulled a hamstring on the eve of Scotland's second RBS 6 Nations game against Wales in February and then watched from the sidelines as his teammates rattle off impressive victories against Italy and France, unable to regain his place.
It got even worse when his club London Irish failed to avoid the drop from the Aviva Premiership, but he's gone from the bottom club to the top in one leap.
"Everything's about timing, so I was very lucky," he said. "It was pretty easy decision when I was asked to join the European and Premiership champions.
"It has been a tough year, I didn't expect to find myself in a relegation battle. The teams I played for were the ones that were winning trophies so it was a new experience for me.
"Saracens coming in is good for the mind, actually. When you're playing well but not getting the results your confidence does take a hit and especially in a relegation battle.
"I'm just grateful Sarries were interested. It's a bit like Glasgow was, there will be real competition for places there so I'm really looking forward to it."
It's also a timely boost to Maitland's international prospects. After being first choice since he came into the team and through the World Cup, he found himself out of favour for the last three games of the Six Nations.
"It was a worry, and I had that to consider as well," he continued. "I am just 27 and I still think I have many years to give. Playing in the Championship would not have helped me with Scotland so that was a key decision as well.
"After I had to pull out of Wales Vern and I had a chat and he said a few things I needed to work on. That was the first time I wasn't selected in the Scotland jersey so it sort of gave me a kick up the bum.
"I wasn't too happy with the way I played in the England game and then pulling my hammy before the Wales wasn't great. That's timing again, you get your opportunity to prove yourself by your performance and I didn't get the chance to improve on the week before, so I was a bit gutted.
"I really wanted to get back in that jersey and I'm just grateful to put it on for these two tests and really excited for the next couple of weeks."
Maitland has never been to Japan but has friends who have settled there to play rugby, and is looking forward to the experience.
"It's going to be really tough, they're at home, most of their best guys are back they've got so much more experience.
Like us they've been playing pretty much all the way through since the World Cup and it's the end of a long season, but it's only two tests.
"There will be no complacency at all and a lot of attacking rugby, I think."