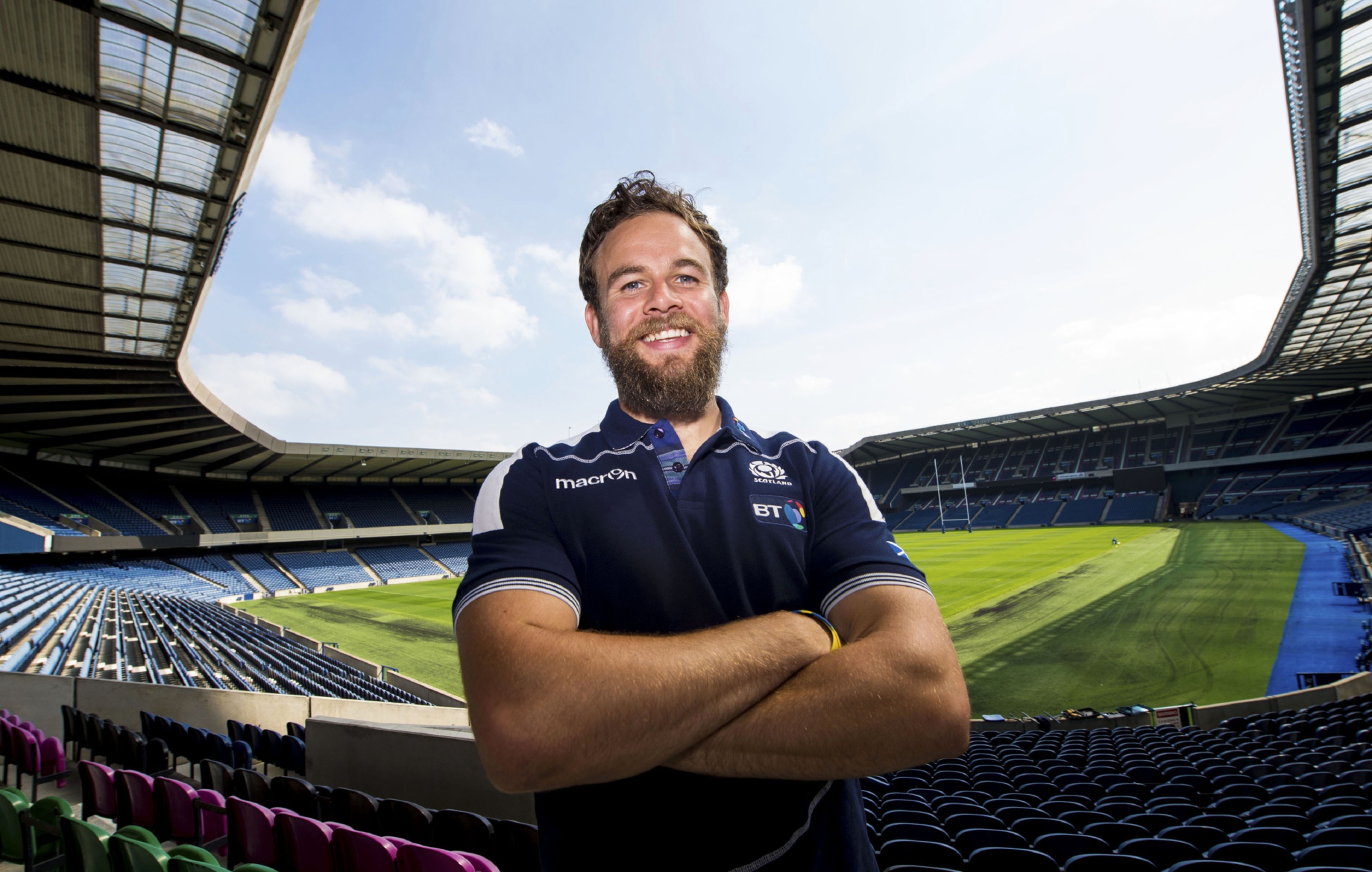 The desire to play a more "heads up" game means Ruaridh Jackson will helm the Scottish national team from stand-off for the first time since 2013 in Japan later this month.
The decision to call up Huw Jones – an uncapped centre – when Finn Russell suffered a cheekbone injury in Glasgow's final game of the season rather than outright cover for 10 is an indicator of where Scotland are hoping to go.
Attack coach Jason O'Halloran is comfortable with that decision and to head to the two tests in Japan with Jackson the only recognised 10 and Peter Horne – a huge success when press ganged into the role against France in the Six Nations – the back up.
And it's a clear change of direction given Jackson was omitted after a replacement outing at full-back against Wales, Duncan Weir covering 10 and starting against Ireland in the final game of championship when Russell was concussed.
The Aberdonian, who is moving from Wasps to Harlequins this summer, last started at 10 for Scotland against South Africa in the autumn internationals three years ago.
"We're seeking some clarity about how we're going to play the game," said O'Halloran, who in his first year with the team drew up an attack which smashed Scotland's previous best points and try scoring records in the Six Nations.
"We felt Ruaridh played well against Wales when he had to come on early in that game for Stuart Hogg, some really good things in terms of ball play, particularly in providing the try for Duncan Taylor. In retrospect we felt he was worth more of an opportunity.
"We've got Peter Horne there, and I guess in a worst-case scenario, if we did pick up a couple of injuries, Greig (Laidlaw) has spent a little time there with Gloucester recently as well, so that's a fall-back."
When they were forced to make a change o the originally picked squad, they went for Jones.
"What we see in him is a guy who is a really good ball-carrier," said O'Halloran. "He's a good distributor of the ball as well, and builds more depth in that area where we've already got reasonable depth.
"I see a skill set in him that lends itself to both centre positions, and I like his make-up. He'd been on our horizon for a while, and I think Glasgow have tried to make something happen with him the last couple of the seasons.
"As far as I know he's with us, and what he does post-that, I'm unaware of. I don't know what his contractual situation with the Stormers is, all I know is he's here with us for the next couple of weeks and we're pleased to have him.
"I would definitely agree it would make sense for him to stay in Scotland but that's for the various parties to work out."
After his first six months in the European game, the Kiwi assistant coach feels Scotland have improved but there's much more to come.
"We can certainly get better, our skill set needs to be a lot better – catch and pass, developing more skill set with our forwards so that we are not quite so one-dimensional in the way we carry the ball," he continued.
"But it's more than anything to play with heads up on the field. In the Northern Hemisphere you spend a lot of time looking at rucks, whereas you want to take opportunities to see what is in front of you and where the space is available, getting our guys to play more heads-up footie.
"I think our guys are getting there. There are individuals throughout the squad, whether it is Hoggy, Tommy (Seymour) or Duncan Taylor who like to play expansive rugby, Ruaridh has come in now and likes to play at the line and bring players onto the ball.
"Japan will be a real challenge because they will look to play a real up-tempo game. In doing that if we can create turnovers, there will be opportunities for us, but in order to take those you have to look up, talk to each other and execute."