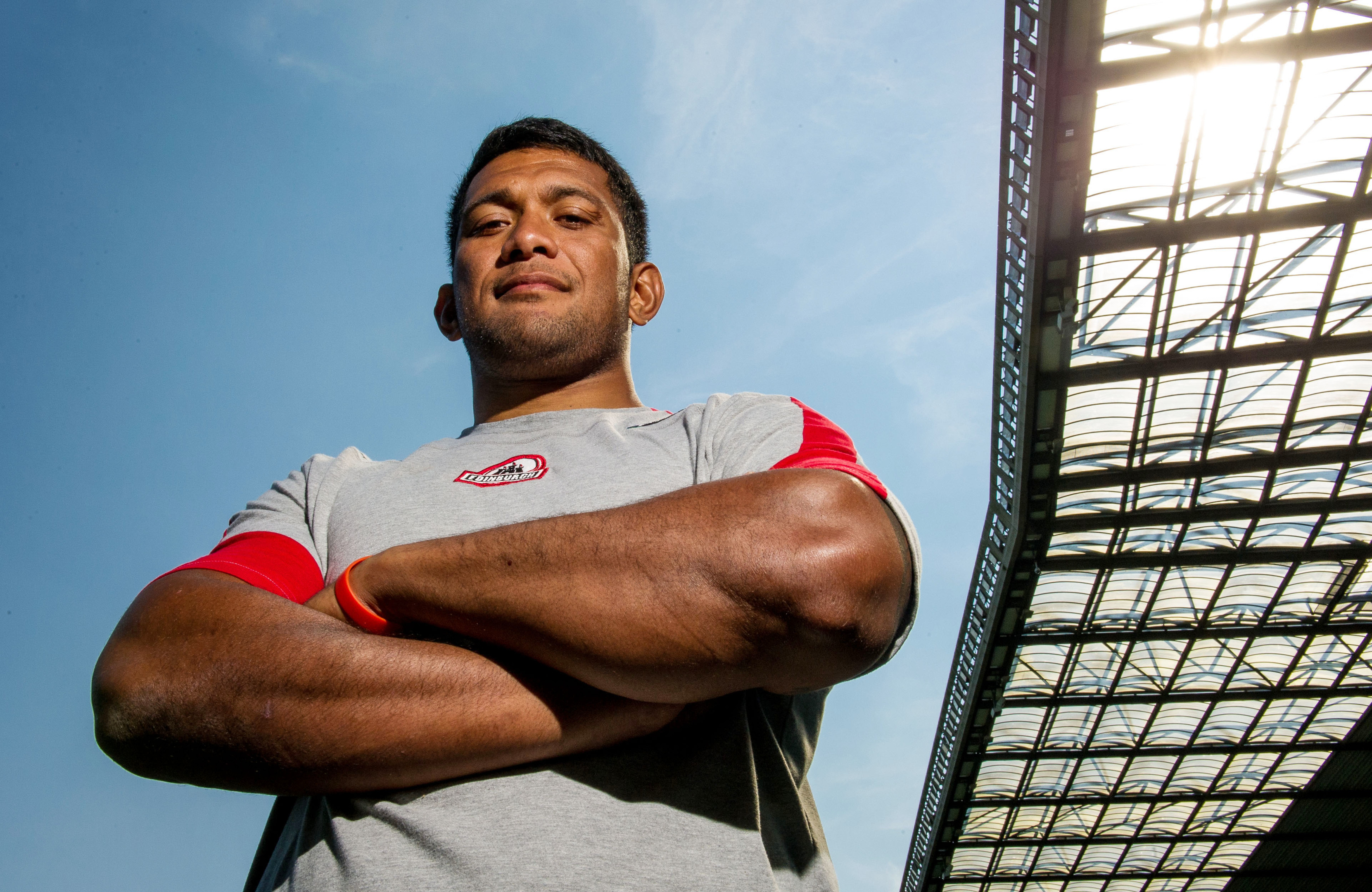 No sooner had he got out of Sale than Viliami Fihaki will be going back on Friday, but the Tongan international will be making his debut for Edinburgh in the club's first action of the new season.
The 29-year-old joined up at Murrayfield this summer after two and a half years at the AJ Bell Stadium and ironically that's going to be the first place he wears the red and black, something that's not lost on him.
"I can't wait to go back, although I'm enjoying my time here in training much more than Manchester," said the powerful back rower. "I feel there is more to learn here; it was a great team there, but my way into the team was blocked by guys in the England system, like Josh Beaumont.
"I suppose there's the same thing here with young guys like Jamie Ritchie and Magnus Bradbury, but Alan Solomons has told me if I put my best foot forward and perform well in training and games I will get my opportunities."
Fihaki's path to Murrayfield has been a torturous one, starting in his birthplace in Tonga, where he was plucked at 16 for the Academy team at the New Zealand province Counties Manakau.
After only six months in the academy he graduated to a full contract, and thereafter played for Counties and then North Harbour, winning the first of his eight caps for Tonga on the way.
Visa difficulties delayed a move to Sale and meant he missed his country's famous win over Scotland at Pittodrie, but he has settled into UK life and already moved his wife and two children to the capital.
"It's a bit different to when I started for Sale, I got there on a Tuesday and played on the Friday, got yellow carded but mostly because I was still jet lagged," he laughed.
"This has been better to settle in and it's a good opportunity to bring my physicality and skills to help improve the team and move them forward.
"Chris Cusiter was my team mate last year at Sale and the first person I asked about Scotland, but I got mixed up and thought it was Glasgow I would be going to.
"He wasn't so pleased when I told him it was Edinburgh, but he told me if I needed anything to let him know as he's got a bit of history around here obviously."
The Edinburgh back row mix includes the youngsters, soon-to-be Scottish qualified Cornell du Preez and Nasi Manu, who Viliami locked horns with several times in New Zealand.
"He played for Canterbury and he always ended up on top, but he had a better team behind him," he said. "we've been going at each other in training like we used to do and it's been good.
"But we've all had a tough few weeks in training and all we want to do is get out on the park for some hit-up now."
Glasgow also open their pre-season with a match against Harlequins this weekend but have added an extra match against Canada A, to be played at Stirling County's Bridgehaugh ground on August 30, kick off 7.45 pm .