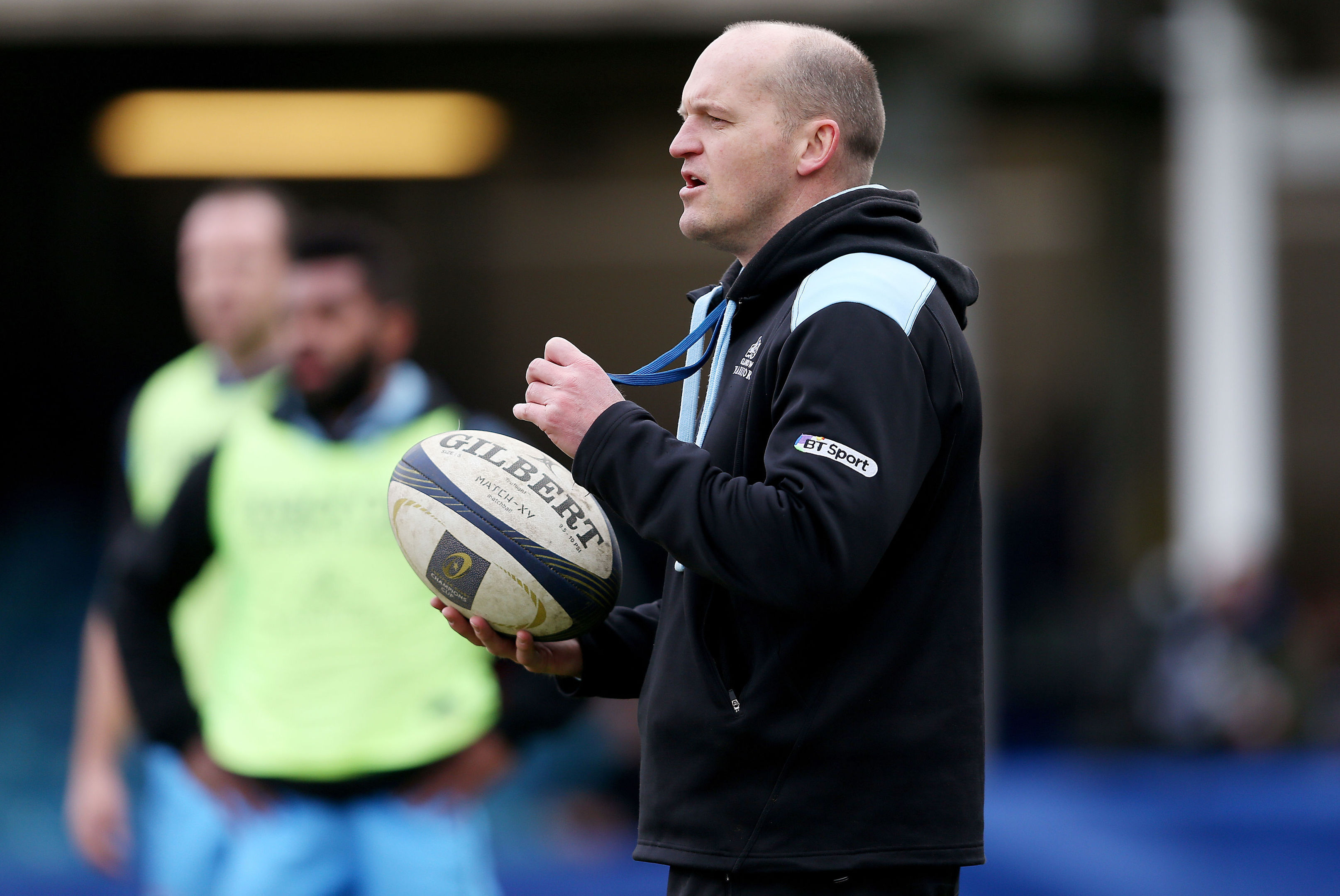 In some respects Gregor Townsend's accession to the position of Scotland head coach would seem almost to be pre-ordained.
The only real surprise is the timing, primarily that it's so soon. The Vern Cotter project, most avid followers of the national team would agree, feels unfinished. It's only since the World Cup and the last Six Nations that the young team has even approached the potential most had hoped for them.
The timing is also odd in that this succession has been flagged up a year in advance.
There was no haste to make this known, indeed now Cotter and his backroom team as well as Townsend at Glasgow – all their contracts run out at the same time at the end of the coming season – are now pitched into "lame duck" scenarios where results have to matter less knowing that there's a new guy coming along at the end of the campaign to overhaul things.
Townsend was being courted by clubs abroad, but this was not necessarily a bad thing. There's no question he's done an outstanding job with Glasgow, and that he is a keen student of some of the best coaches in the world, like New Zealand's Wayne Smith.
But his spell as attack coach with Scotland, previous to being posted to Glasgow, was not a success. He's held no senior coaching post outside his home borders and a spell in the Aviva Premiership or the Top 14 might have been beneficial before he moved into the hotseat at Murrayfield.
That always seemed a given, right from the moment he was parachuted into the Scotland setup under Frank Hadden without any prior coaching experience at even club rugby level.
To a large degree Townsend has fulfilled the promise many anticipated for him at Scotstoun, but it has been a somewhat gilded path for him through the ranks; there's little question that the Warriors have received better financial backing from Murrayfield than their rivals Edinburgh during his four years in charge.
Now he moves into the top job, with SRU CEO Mark Dodson not even troubling to advertise the post or check who might be on the elite coaching merry-go-round and available in the summer of 2017. It's curious to say the least.
The SRU's hand may have been forced by Cotter's own plans. There have been persistent rumours that he will be asked to team with his old friend Joe Schmidt – currently Ireland's head coach – to take on the 2017 Lions Tour to their native New Zealand, although his pledge to focus on next year's Six Nations with Scotland suggests that's not happening.
Certainly Cotter has been aggressively courted by French clubs to return to the Top 14 since he came to Scotland. With so much money floating around French rugby because of their new TV deal, he may have been offered a deal that Murrayfield couldn't hope to match.