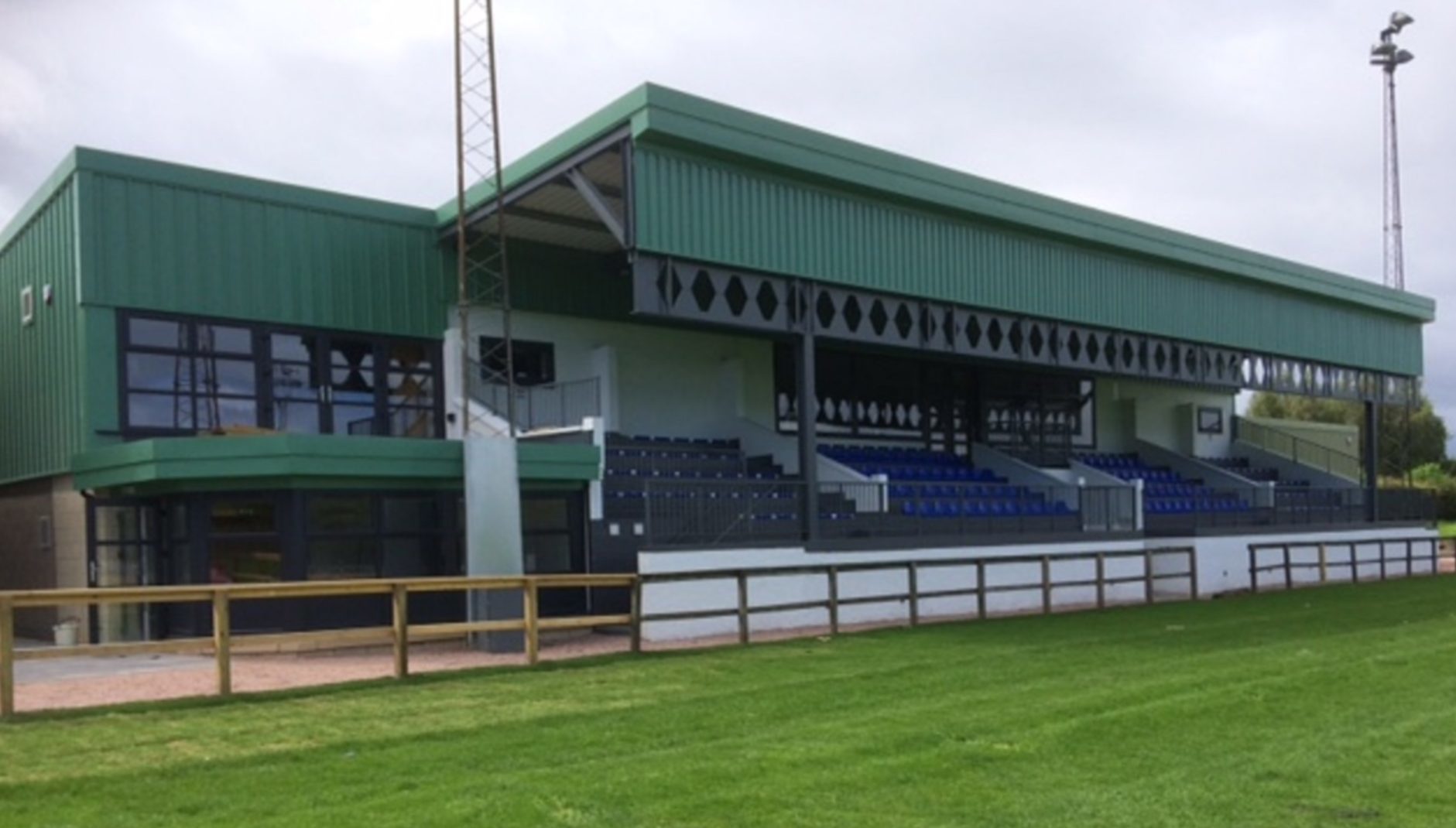 The end of 2015-16 came a little too soon for Dundee HSFP, but the aim is to relaunch the momentum of last season's strong finish as the BT National League gets underway this weekend.
High have to be one of the favourites for promotion after last year's campaign, where points difference stopped them from reaching the promotion play-off. Marr, who were defeated in that sudden-death game, relegated Selkirk and ambitious Edinburgh Accies would seem to be their main rivals in what should be a highly competitive National League One.
That quartet all seemed to warm up reasonably well in last week's first run-out in the BT Cup, each of them running up a half-century of points. Dundee totted up 70 at Union Park in Corstorphine putting RHC to the sword with a team some way short of what head coach Colin Sangster would see as his first choice XV.
Rangy full-back Blair Cochrane crossed four times with the impressive open-side Dayle Turner scoring a hat-trick.
New first XV captain Andy Dymock and other key men are likely to return for this week's league opener, not least because it's at Hamilton, a club the scrum-half has turned out for on occasion.
That came from the link with Dave Sutherland, who came up with Hamilton but was a popular figure at Mayfield when he was studying in the city. His experiences there and learning the intricacies of game from Alan Brown are perhaps the reason he has since become a referee at BT Premiership level.
The Bulls suffered a heavy loss at Raeburn Place to Accies in the cup last week but have built a strong home record in recent seasons and were hugely impressive coming up from National Two last season losing only twice in the whole campaign.
Both those losses were to the other promoted team Falkirk, who renew their rivalry with Howe of Fife at the pristine new Duffus Park. The clubs battled for promotion from National League Two for several season before Howe came up two seasons ago and Falkirk followed them last year.
Howe's main stand has undergone a dramatic transformation to perhaps have the best facilities in the league, but the team has had plenty changes as well, with key players like Chris Mason and Fraser Clark moving on in the summer.
Last season fell away sharply as injuries took their toll and in the end Howe barely held on to their place in National Two. Last week's heavy loss at Selkirk perhaps said more about the Borderers than it did the Fifers, and there should still be optimism ahead especially in the early going.
Kirkcaldy may have lost Sasa Tofilau to Edinburgh Rugby but the Samoan was still on water duty last week as the Blues opened their competitive season with a handsome 48-21 win over Haddington.
Coach Quinny Sanft still hasn't hung up his boots and the front row has a familiar look with Mark Henderson and George Mangalo a formidable and experienced propping duo. The pack should be the Blues strength this term but it'll be a tough division with GHK coming up from National Three, West of Scotland, Cartha and Aberdeenshire – Kirkcaldy's host in the league opener – all looking strong.
Perthshire ended GHK's run of 18 successive league wins last year, a memorable finish to an inconsistent season. `Shire went down iin their cup match against Whitecraigs last week but will be aiming at the top half of the table in what looks like a tough and competitive division.
Caledonia One opened last week with Glenrothes' comfortable win over Carnoustie underlining their hopes of promotion after coming close last year. Alloa and Harris both took the step up from Division Two Midlands and face each other at Elliot Road.
Division Two Midlands this year sees Hillfoots return after one difficult season in Caley One and they got off to an impressive start with an away win at Kinross. Panmure's handsome win over Kirkcaldy IIs bodes well for the Forthill club who have struggled for manpower and results in recent seasons but look to be on the way up again.
Saturday games (all kick-offs 3 pm unless stated)
BT National League 1: Hamilton v Dundee HSFP, Howe of Fife v Falkirk.
BT National League 2: Aberdeenshire v Kirkcaldy.
BT National League 3: Glasgow Accies v Perthshire.
Caledonia Division 1: Dunfermline v Strathmore (1 pm ko), Carnoustie HSFP v Caithness, Gordonians v Glenrothes, Harris Academy FP v Alloa, Mackie FP v Aberdeen Wanderers.
Caledonia Division 2 Midlands: Howe of Fife II v Kinross, Morgan v Blairgowrie, Falkirk II v Kirkcaldy II, Grangemouth Stags v Crieff & Strathearn, Hillfoots v Panmure.
Caledonia Division 3 Midlands North: Perthshire II v Angus Development, Waid Academy FP v Stobswell, Madras v Arbroath.
Caledonia Division 3 Midlands South: Glenrothes II v Hillfoots II, Grangemouth II v Stirling County III, Alloa II v Bannockburn, Fife Southern v Bo'ness.
Sunday game (ko 2 pm)
BT Women's National League One: Kirkcaldy v Garioch.