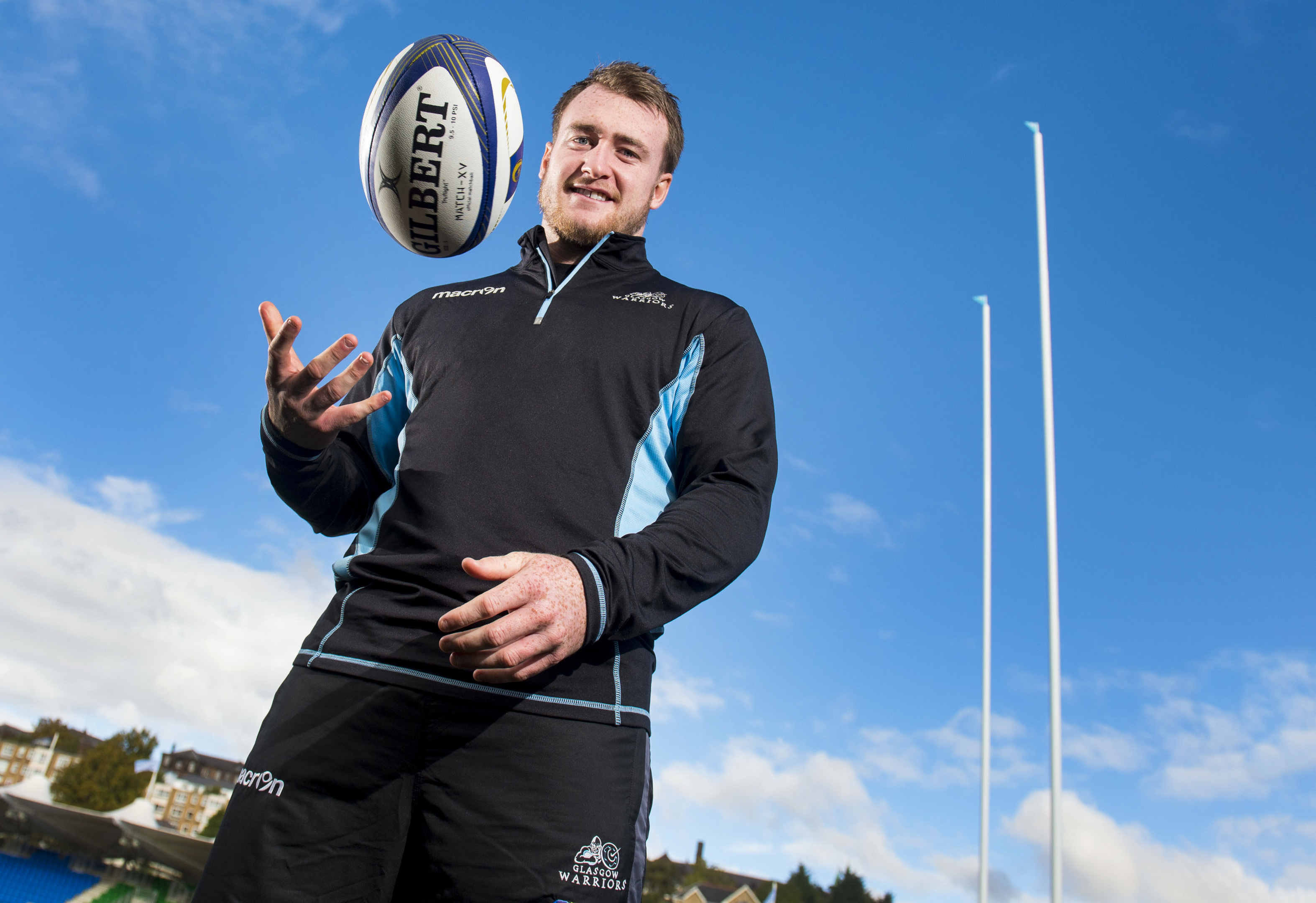 Stuart Hogg turned his back on lucrative offers from France and England because he feels his prime years with be better on a professional and personal level with Glasgow Warriors.
The Scotland and Lions full-back signed a new two-year deal with Scottish Rugby and the Warriors in the perfect morale boost ahead of tonight's European Rugby Champions Cup tie against Leicester at Scotstoun – knowing that he certainly could have got more money in the Top 14.
But at just 24 with a young family and a feeling that the Warriors are poised for more success have convinced him to stay.
"Why Glasgow? Why leave?" he said.
"We have been competing for trophies for the last six years I have been at the club. I am well managed here and going into games fresh for both Glasgow and Scotland, that's important because I am only 24 and have a lot of rugby ahead of me.
"There were offers coming in from elsewhere and maybe if I was 29 or 30 I might be looking for a pay day. But in the end the decision was made easy, it's an exciting time to be part of this club and I am very settled at Glasgow."
He also admitted his settled domestic circumstances were "a big, big part of it".
"I had to speak to "the boss" (wife Gillian) to see what her thoughts were and she was happy to stay in Glasgow," he added. "We have a kid, another on the way so it would be tough to take them all away from the grandparents.
Hogg also has Scotland, most probably the Lions and a new head coach in Dave Rennie to look forward to, and while he did talk to the New Zealander who takes over next May, he's more focused on now and the formidable former European champions Leicester tonight.
"We have never quite achieved what we set out to in Europe," he admitted. "What better opportunity to put that right than in Europe tomorrow night to put a marker down?
"It is a massive game for us and that is what as a rugby player I want to be involved in, these big games. I am excited and so are the rest of the boys.
"We could have beaten Bath a couple of seasons ago and we should have won both games against Northampton last year. We have gone into our last couple of games both times under pressure and needing big performances."
The opening half-hour is essential for the Warriors to take command, he believes.
"We have shown in parts how good we are," he continued. "This is the season we want to put a marker down and show what we are about, and we have to start well.
"Look at the games they have played in the Premiership, they have not got off to good starts.
"They were seventeen points down in the first half to Gloucester. They were getting beaten by Newcastle at half time too.
"We are hoping to get a good start and keep the scoreboard ticking over early, put the pressure on them."