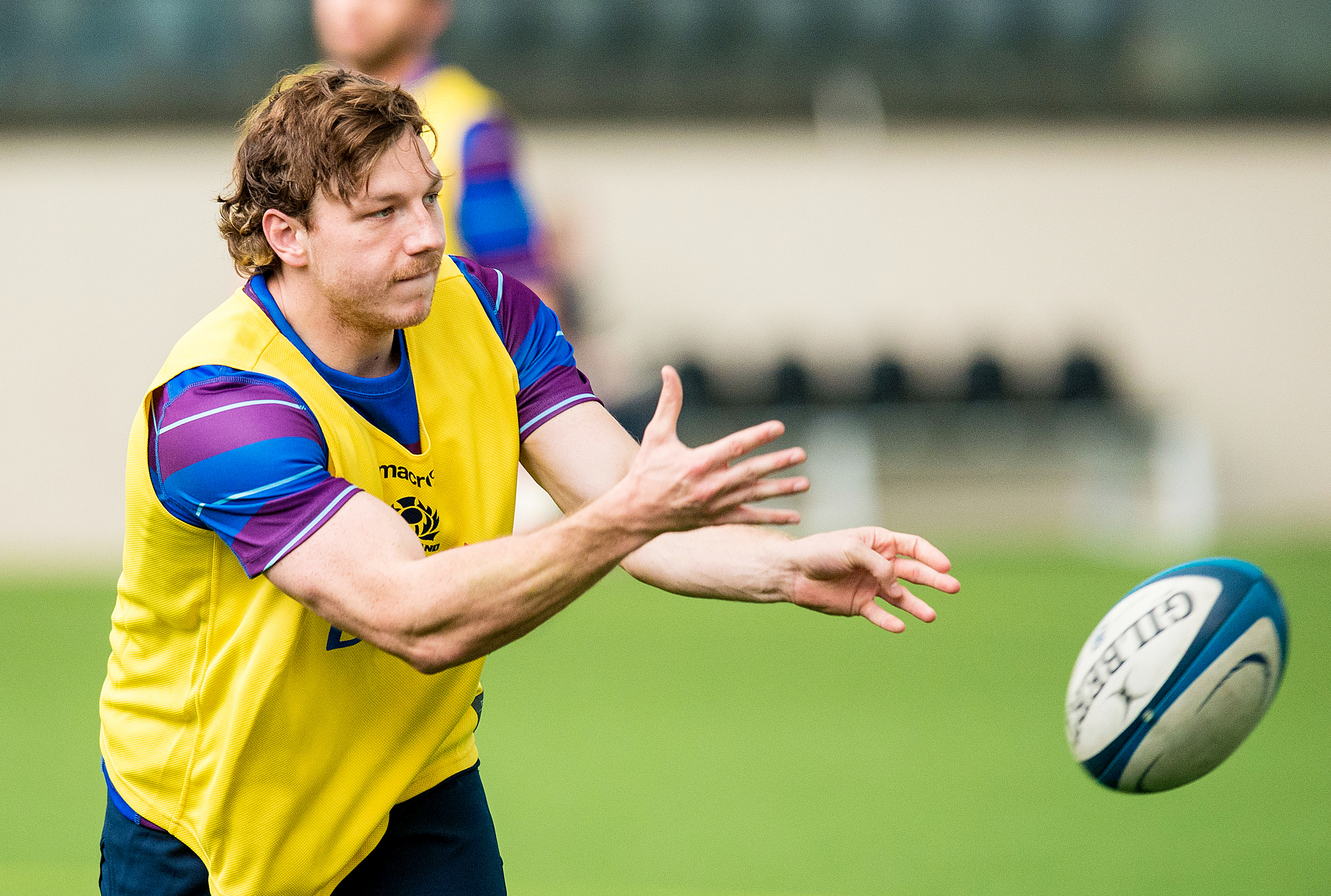 Vern Cotter certainly likes a double openside formation in his Scotland back row, and Hamish Watson is set on making it a three-way argument.
Scotland successfully deployed John Hardie and John Barclay as a double whammy of dynamic, ball pilfering sevens during the Six Nations, meaning that the Edinburgh favourite has to plot a way to unseat either.
It's complicated because he's also trying to oust Hardie from the starting position at Edinburgh, but he's certainly made a case for getting at least equal time on the pitch.
Asked to broaden his game and become more of a link man, Watson has responded and wholly merited his recall to the Scotland squad this week, for the first time since the Rugby World Cup warm-ups, ahead of the three Autumn Tests against Australia, Argentina and Georgia.
"I've been involved in training squads since last summer, but it's good to be actually named as one of the 31 this time," he said.
"My last cap was the warm-up against Italy in Turin which feels like a long time ago. There's a lot of work to do to catch up on new plays."
Watson was well aware of his shortcomings that meant he couldn't get a place in the national squad despite starring for Edinburgh on a regular basis, and found like Barclay before him that if he worked on them and showed a more rounded game, it would be recognised by Cotter.
"Duncan Hodge at Edinburgh has helped a lot in that, we've worked on my attack and that's a big thing for Vern, he wants linking with the backs, more offloads and passing, not just being so one-dimensional," continued Watson.
"I've always done the carrying and competing over the ball, but you've got to distribute as well and I think that's come on in the last year and a half."
"You've always got to keep developing even when you are as experienced as you can be. You've got to keep learning, keep developing and try to be the best player you can be."
Playing two sevens – as the Wallabies have done ever since the World Cup – could mean there is room for both him and Hardie.
"It's seems like it's rotation for Edinburgh at the moment, but I don't know Vern's thinking and I don't think Hards does either," added Watson.
"Playing two sevens is not something I've asked Vern about, because I'm just back in the squad. But it's happened for Edinburgh in games this year when either Hards or myself has come off the bench.
"What you gain on the ground and in defence, you lose a bit at the lineout. But Hards and I are slightly different players, even if we both do the openside duties, so we could make it work I think."
Watson missed Edinburgh's shocking loss last week to Zebre as part of his current rotation with Hardie, but even if he is released back to the capital club for this week's Guinness PRO12 match against Ulster he feels the need to redress what happened last Friday.
"Obviously I want to be involved with Scotland but if I'm released back to Edinburgh I'll just try to play as well as I can in the game against Ulster and then try to push for the Scotland jersey.
"Was Zebre a good one to miss? I suppose you could put it that way. But I was still in the stands
on Friday night and I think it was a pretty depressing night for everyone who watched that game, if you are an Edinburgh fan or a Scotland fan.
"Full credit to Zebre for winning, but it was an embarrassing experience for us. There are always chances of big shocks like that happening after the kind of result we had against Harlequins, it's just up to us now to put it right against Ulster."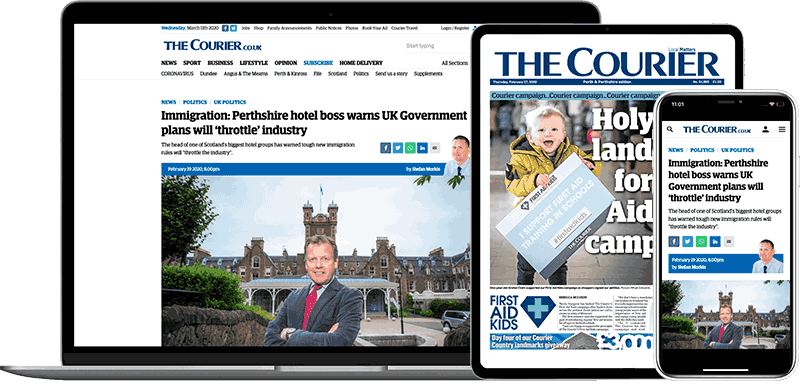 Help support quality local journalism … become a digital subscriber to The Courier
For as little as £5.99 a month you can access all of our content, including Premium articles.
Subscribe