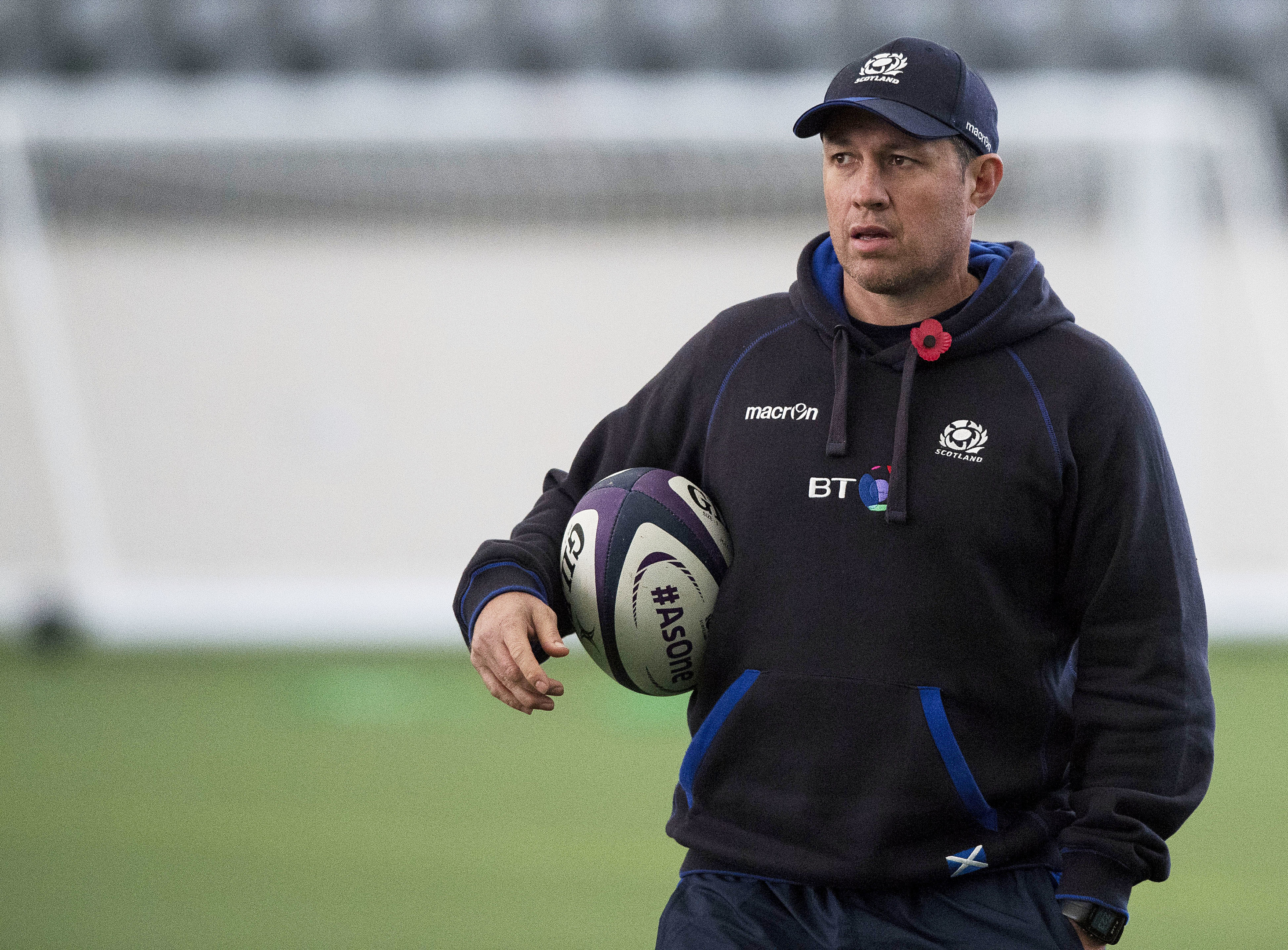 The motivation for Scotland against Australia after last year's Rugby World Cup Final is not injustice but the knowledge that they had their own fate in their hands, believes assistant coach Matt Taylor.
The Australian-born defence coach like most has regrets about that day at Twickenham as the two teams meet again at BT Murrayfield on Saturday, but they almost all relate to what Scotland did and didn't do on the pitch rather than the outside factors.
"The quarter-final is a motivating factor, but in the sense that if we'd done things differently we could have won that game," he said. "On that day we weren't good enough, and that's what the history books say. It's gone and we're looking forward to putting out best foot forward on Saturday.
"You're always motivated for a Test match. We're at home, in front of a record crowd (for the fixture) I believe. Whenever you play one of the top three or four sides in the world you're always highly motivated to do well."
Long before referee Craig Joubert's intervention, Scotland were the architects of their own situation, argued Taylor.
"There were things we did well and other things not so well," he said. "I was really disappointed with the amount of tries we let in and that probably had a lot to do with some of our discipline, in terms of giving yellow cards away and also giving them field position.
"We knew they score a lot off set-piece, particularly line-out, so we went into the game with a certain plan not to give them a lot of great set-piece ball, and we didn't manage to do that,
"I think through our defence we managed to force a few tries through intercepts and charge-downs so we'll be looking to keep pressing them in that regard."
Taylor was impressed with Australia's dominating performance in Cardiff on Saturday, but was most surprised with Wales rather than the Wallabies.
"Australia are a very good side when they've got the ball going forward, if you sit back and let them play they are one of the best sides in the world," he said.
"They've got the first three or four patterns laid out from set-piece, so if you give them really good clean ball they're going to be very good. We'll be trying to stop that because the teams that have done well against them, England and New Zealand recently, have been able to disrupt them.
"I think they've been quite unlucky to lose a couple of games, New Zealand we know are very good and England were coming off the back of a Six Nations victory, so I wasn't surprised by them on Saturday.
"I was a wee bit surprised by Wales, I thought they could have had a bit better line speed and been a bit better in the collision. In the past defence has been one of Wales' trademarks."
His Australian roots make this test match-up always a "funny one", he admits.
"The intercept try in the quarter final was James Slipper and while I was delighted for us as a group on a personal level I felt for him because I'd coached him with the Reds and knew him pretty well," he admitted.
"I have family who are Scots but a fair few back home are proud Australians, so it's a strange one for me.
"But I love it here. I've just signed on for another two years with Scotland, my family is really settled here, my kids love it. I'm here for at least two years after the next Six Nations. I feel I've still got a lot to offer Scotland."