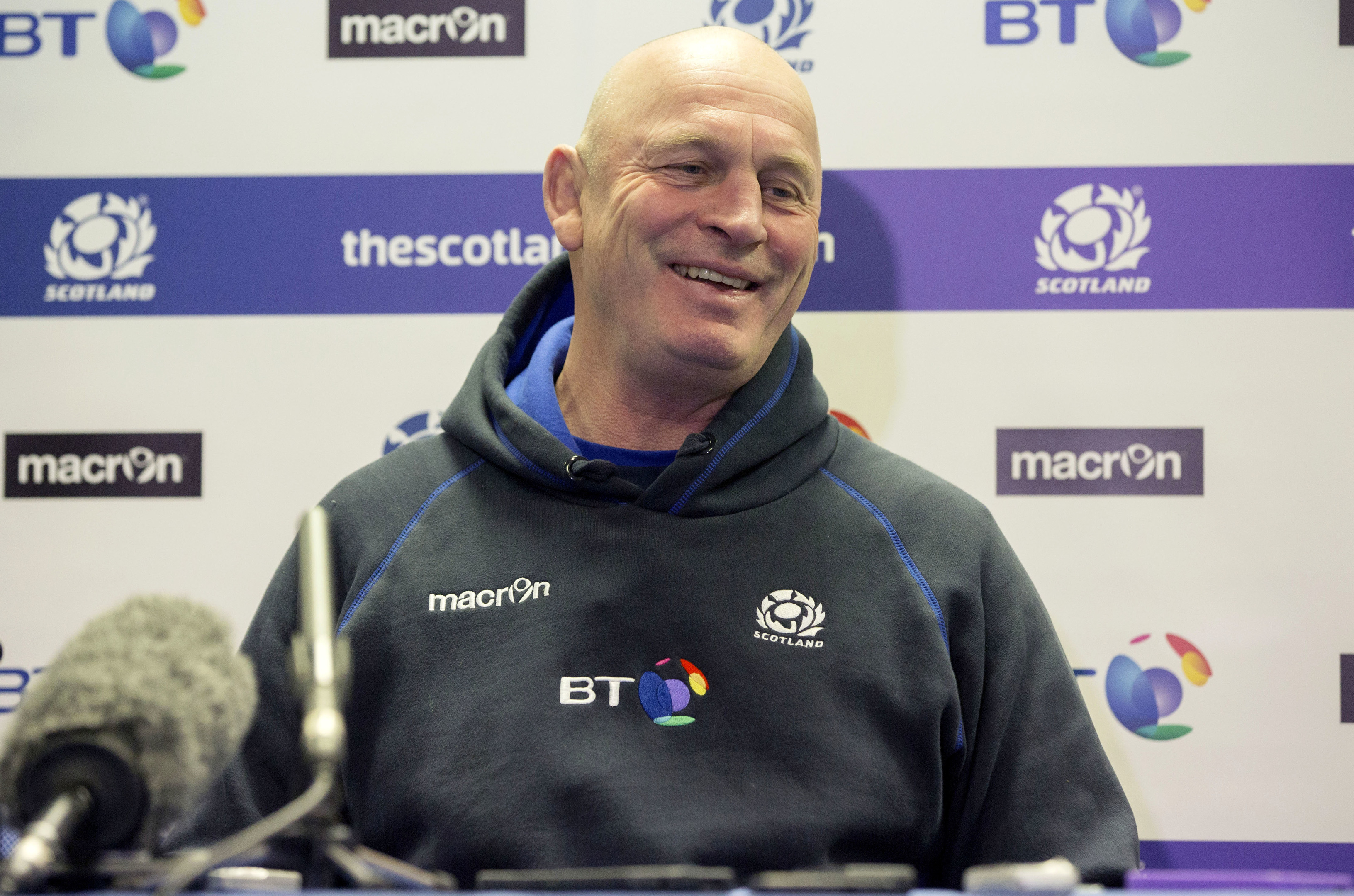 Scotland's respect of what Georgia are – and more to the point, what they feel they can become on Saturday – has had Vern Cotter reaching back for experienced hands for the final Autumn Test of 2016.
Rob Harley, starting an international for the first time in 20 months, Ryan Wilson, Ross Ford and Richie Gray all return to the pack to add some muscle and attitude. With Huw Jones ruled out with a foot injury, Mark Bennett at outside centre is the only change in the backs.
Having plugged strength in depth issues so far this autumn due to necessity – a third of the starting team for Argentina had three caps or less – Cotter is not chancing his arm this week by going any further at Kilmarnock.
Scotland's record against the "lesser" nations suggests this is a wise move, specifically as Georgia, now ranked 12th in the world, see this game as pivotal on their route to Tier One status and maybe even the Six Nations.
"They're a very good team, and they've been talking about this game for a year," said Cotter. "It's a game they've been asking for, for a while.
"Against Ireland last year it was 6-0 after 25 minutes and the game swung on a yellow card. They gave the All Blacks a bit of a hurry-up at the World Cup."
Georgia mollered Samoa at the scrums last week for their second win over the Islanders this year, so it's another severe test for Scotland's young props. And although there's not much about the Georgians beyond their fearsome pack, Scotland have to earn parity upfront before they can utilise the quicker surface at Rugby Park, believes Cotter.
"We'll be respecting the fundamentals which means parity up front," said the coach. "There will be times to move the ball but not until we gain ascendancy; I think if we avoid what's in front of us, don't get parity, I think we'll be in trouble.
"It's probably going to take some time before we can work the ball where we want in favourable positions. We have to pressurise them into giving us the ball when they don't want to do it."
This impending battle is the reasoning behind the recall of Harley and Wilson, both of whom bring a reputation for abrasiveness and attitude, as well as experience.
"Ryan's there for his skillset as well, but he has got that attitude and that is infectious, other players are buoyed on by his enthusiasm," said Cotter. "Rob just gives us that little bit more experience, he's played these types of the games and he's been training well with us this last two weeks.
"An old head there, knowing they'll come at us down the middle of the paddock and how that will unfold, is important," he added, perhaps hinting why Magnus Bradbury was not retained. John Barclay is on the bench after two heavy shifts in the first two games to come on when the game starts to break up a little.
Ford and Gray were expected to return, and as Jones is probably out for two months with the injury he suffered setting up Sean Maitland for last week's try, Bennett is the straight replacement.
Cotter is confident that there is no complacency within the squad and no underestimating the Georgians, players he coached when at Clermont and admired their strength of character and physique.
"Many of them have a background in judo or wrestling so they excel at the man-on-man part of the game.
"For us there could, unconsciously, be a relaxing after playing Argentina and getting a win. But I think there's enough discipline and enough standard-setting being done within the group to make sure nothing slips for this game.
"It's just going through and make sure we check off, tick boxes where we need to, make sure we fully understand what we want to achieve.
"The mindset is to go out there and compete at every level, and then we'll see what happens. We have a plan we've put in place and we'll see how it goes.
Scotland team: S Hogg (Glasgow); S Maitland (Saracens), M Bennett (Glasgow), A Dunbar (Glasgow), T Seymour (Glasgow); F Russell (Glasgow), G Laidlaw (Gloucester, capt); A Dell (Edinburgh), R Ford (Edinburgh), Z Fagerson (Glasgow); J Gray (Glasgow), R Gray (Toulouse); R Harley (Glasgow), H Watson (Edinburgh), R Wilson (Glasgow).
Replacements: F Brown (Glasgow), A Allan (Glasgow), M Low (Exeter), G Gilchrist (Edinburgh), J Barclay (Scarlets), A Price (Glasgow), P Horne (Glasgow), R Hughes (Glasgow).