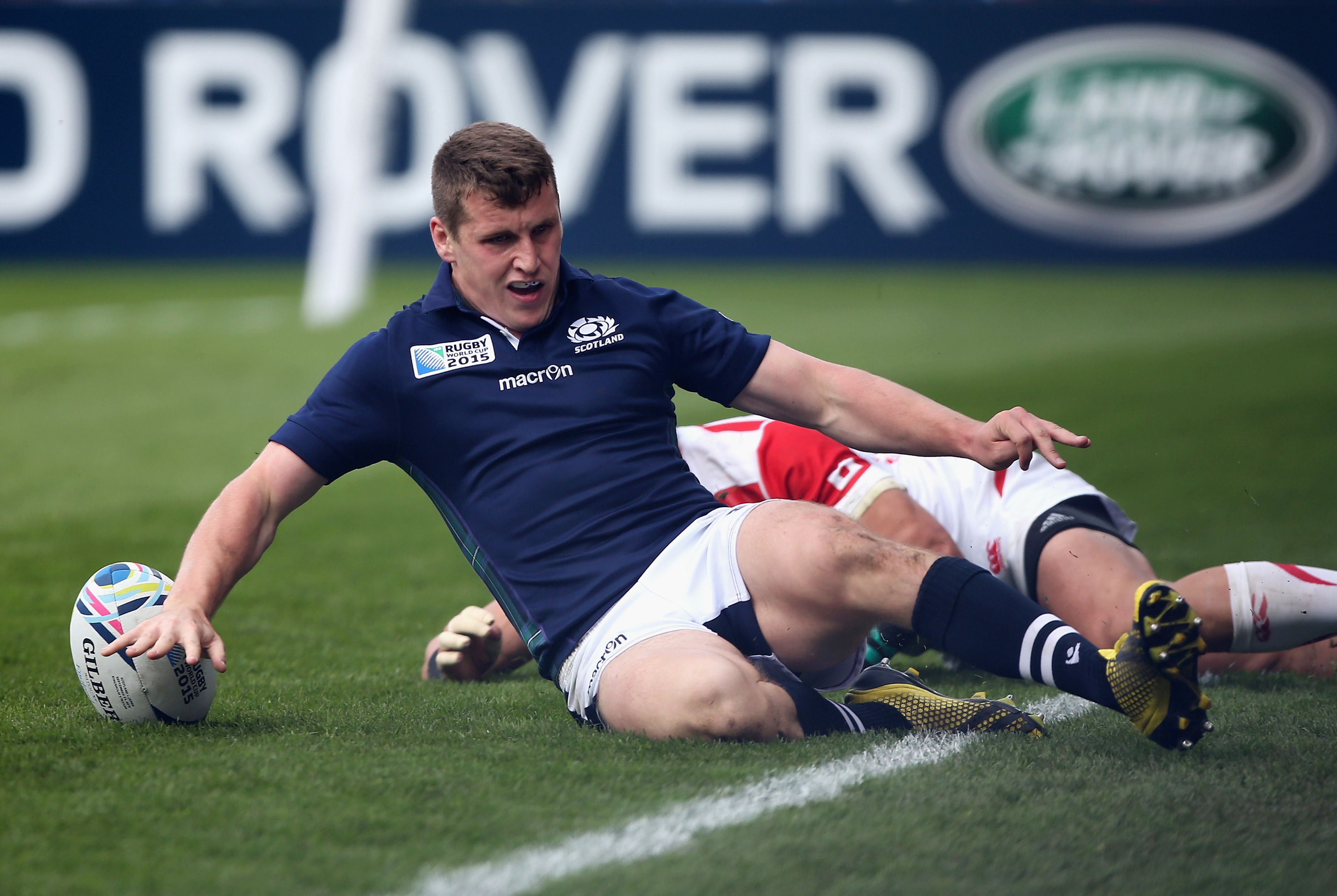 Mark Bennett missed his last chance to play an international in his native Ayrshire and did not play in either of Glasgow's games at Rugby Park, so it'll be a belated homecoming for the centre after his recall for Saturday's test against Georgia.
Bennett suffered injury against New Zealand two years ago and missed out on the Tonga match a week later. The Cumnock lad is desperate for the chance to play in front of his friends and family.
"I couldn't do anything about it then, it would have been great to play at Kilmarnock, but I'm getting my opportunity now and I'm really excited," he said.
"I was down at Rugby Park yesterday and it will be cool to go back home. I was there for the Tonga game, just in the crowd cheering. This week I've got a good group coming along to support – it's just round the corner for a lot of them.
"I went to school in Kilmarnock and I did a class at the Grange Academy right across the road from Rugby Park so it will be cool to play there. I did go to a few Kilrmanock games but I'm not a huge football fan."
It's also Bennett's return to the team having taken the chance of losing his place by joining up with Team GB and playing sevens at the Olympics. The silver medal made that worthwhile, but he realised that someone – Huw Jones as it turns out until his foot injury – might grab the shirt while he was gone.
"The competition is always huge," he said. "Going to Rio while the team were in Japan meant someone else had a chance, there are six guys in with a shout at the moment. Huw had that opportunity and he took it.
"He has been outstanding in those two games. I just have to go out on Saturday and be outstanding-er!"
He admits to seeing his heart fall a little when Jones went in for two tries against Australia, but hopes to make his rival's do the same on Saturday.
"That's the competition, isn't it?" he said. "The worst thing is watching it happen and not playing yourself. But it's up to me to have a big game and get a hold of the jersey again."
Bennett also knows more about the Georgians, having played with a few during his short time with Clermont-Auvergne.
"I played with Vito Kolelishvili, who played 6 for them in their win in Samoa last week, and he's mental!" said Bennett.
"A big strong lad, a physical man, and just a little bit crazy. It will be good to catch up with him after the game, but I'll be trying to avoid him as best I can on the pitch.
"Vito's typical of the Georgians, one of the nicest guys you will meet off the pitch, but on the pitch you don't want to cross him. We know we are going to have to be physical with him and the rest of the oack and try to nullify that side of their game, so we can dominate as we want to."