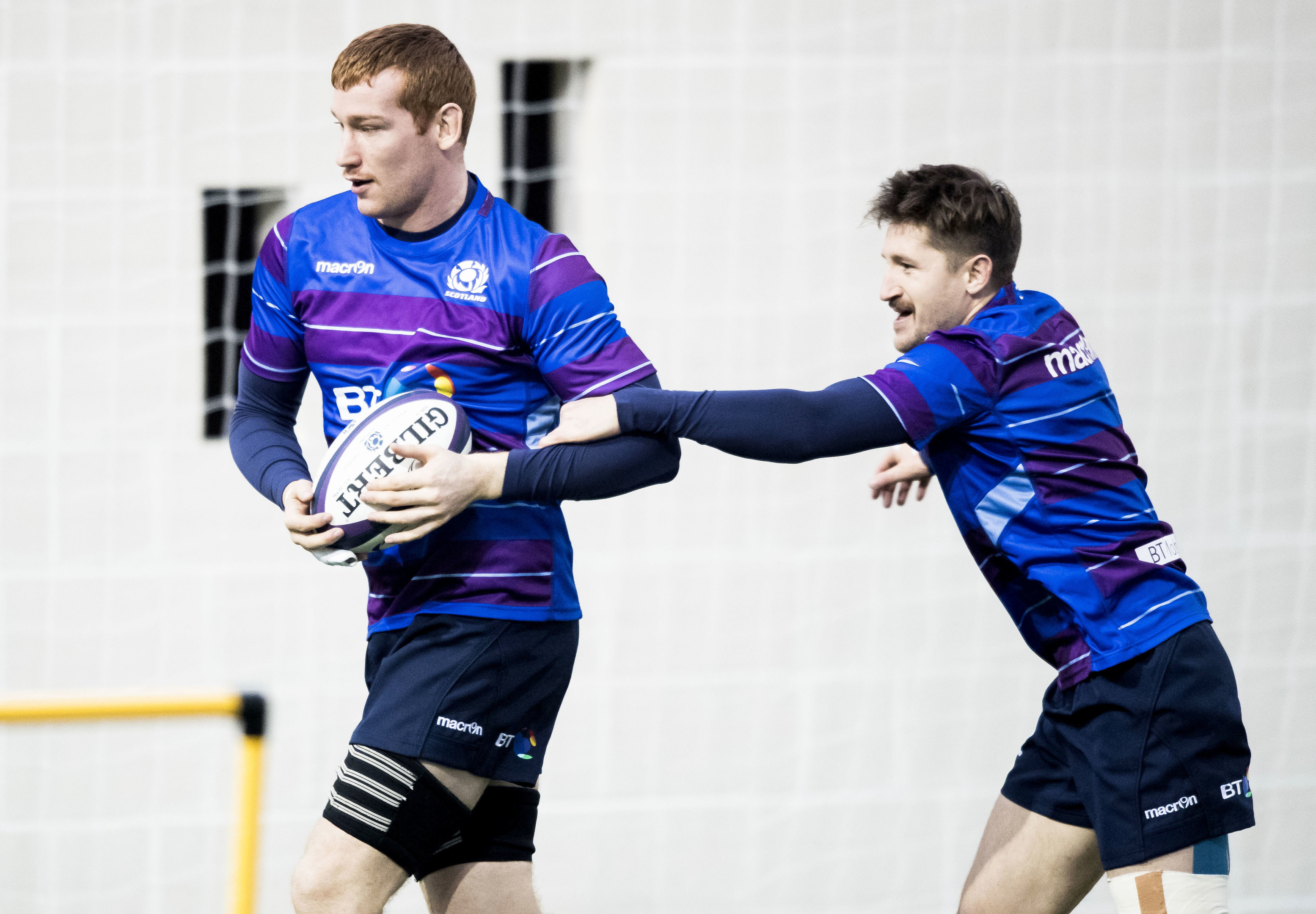 Rob Harley could almost be Georgian, if the descriptions of team-mates Richie Gray and Mark Bennett are anything to go by.
The two Scots with most experience of players from today's opponents at Rugby Park due to their time in France describe the men from the Caucasus as "nice and as friendly as you can get" as team-mates off the park, but fervent, passionate, even nasty on it.
"A nasty man to play against" was Vern Cotter's own description of Harley when he recalled the Glasgow back rower into the national squad for the Autumn Tests, yet off the pitch he is a considerate enough team-mate to have even gone out of his way to learn a little conversational Georgian when Shalva Mamukashvili joined the Warriors for a spell last season.
Although not used for the first two games of the Autumn and overlooked for the uncapped Magnus Bradbury against Argentina, one suspects that Cotter had targeted Harley for this game with Ryan Wilson, another player who relishes the abrasive part of the game.
As for his on-pitch reputation, Harley just sees it as his job.
"It's something I'm going to do in my play to get to a lot of breakdowns and try and influence the game there," he said. "Also, if I can, to be a leader in defence and to talk to the guys around me.
But does this nice guy enjoy turning nasty?
"I guess that's what I'll be trying to achieve and if all goes well that'll be the case," he said. "But it's part of rugby, and no doubt they're going to trying to be as unpleasant to play against as well. It's just a battle of who can be the most effective at the tackle contest, at breakdowns and going forward."
It's a mentality that the Georgians have as well, as Harley has witnessed.
"When Shalva was with us at Glasgow he was the same, quiet, very friendly, but as soon as he stepped over the white line he was just ferocious and willing to throw his body into anything," he recalled.
"You've got to front up to that challenge. They have that desire, they have that teamwork, they are close-knit, and they're ferocious in the way they play – but that's exciting for us to try and step up and match that intensity."
Playing with Wilson, who is similarly hard as nails, will mean Scotland should match Georgia for physicality.
"I think Ryan's a better ball carrier than me but I really enjoy playing with him," continued Harley. "He's a player who's fully committed and puts his whole body on the line for the team, and that's what you want to play with.
"He's become a leader and someone who brings the whole atmosphere and readiness up within the squad. He brings that commitment that challenges everyone else to go with him."
It's going to be Harley's first start for Scotland in 20 months, but he never thought he had been discarded and kept working.
"There wasn't anything specific I was told to improve, but you're always working on your own skills, trying to improve as a player," he said.
"There's always a bit of a challenge when there's young guys coming through, but I take the view that I need to focus on my own performance; if you take care of your that you can rely on the rest talking care of itself."