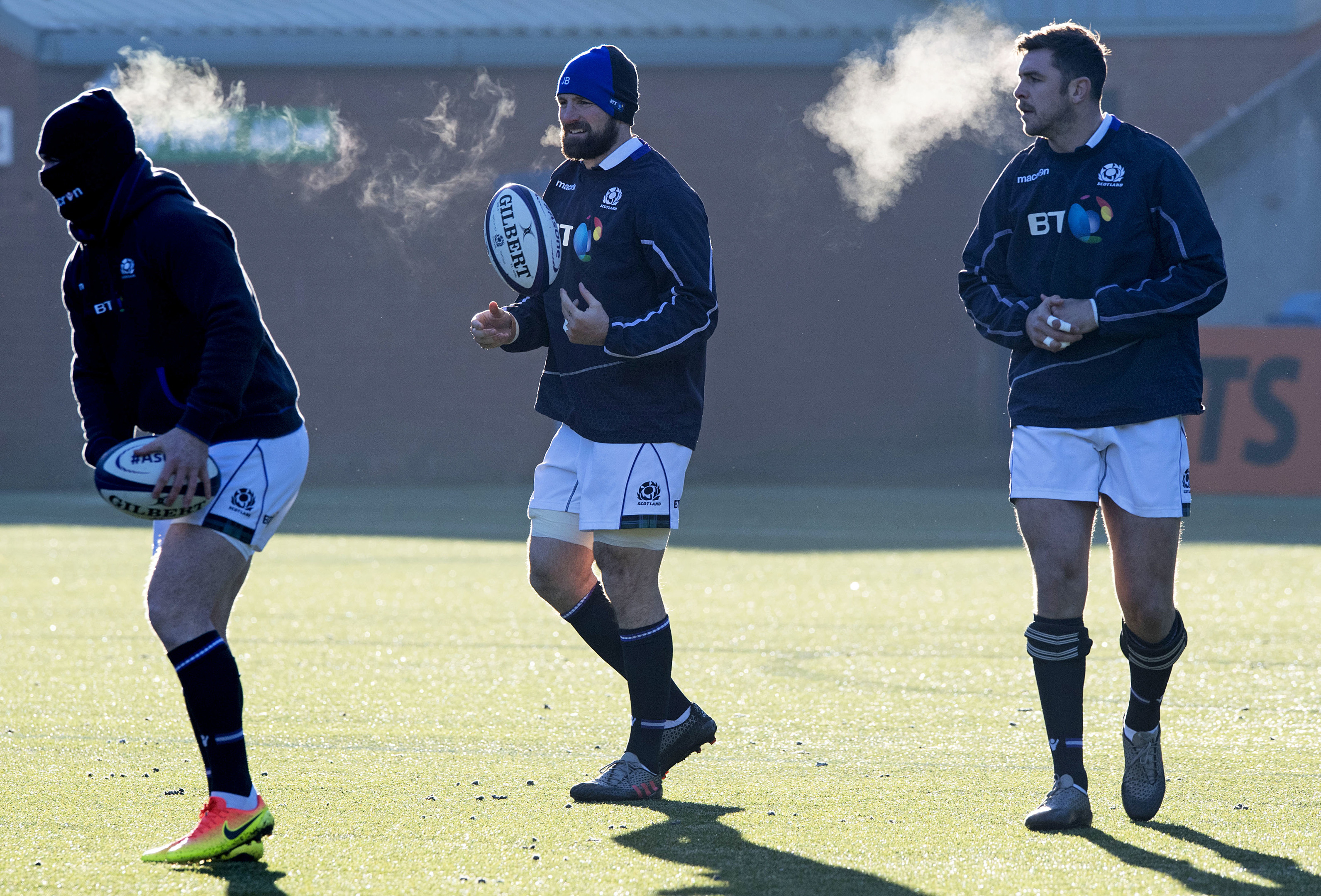 It's a conservative selection by Scotland for today's final Autumn Test against Georgia at Rugby Park in Kilmarnock, and that's got some annoyed.
What better opportunity, it would appear, to blood more young talent and address Scotland's paper-thin strength in depth? A chance to take a look at Edinburgh's Damien Hoyland, Ben Toolis and even teenager Blair Kinghorn?
Instead, Vern Cotter has opted for continuity, recalled four experienced men and left out Magnus Bradbury, thought to have had an effective debut against Argentina last week.
He's done so for two main reasons – firstly, respect for a Georgia side that has real aspirations of Tier One status, if only more established nations would do them the honour, as Scotland and Ireland have, of giving meaningful fixtures outside the Rugby World Cup.
And secondly, the success of this autumn campaign now hinges entirely on getting a win at Rugby Park today.
You can accept that Scotland were unlucky – or maybe careless – against Australia, and steadfast against Argentina in getting a win, but those performances together don't quantify the success of this month and the continuing progress seen under Cotter in the last year and a half.
Memories are short. In 2012 Andy Robinson's job as head coach didn't seem under real threat – Scotland had won twice in the Pacific Islands on tour, been blown away by a class All Blacks team and then lost to South Africa.
But after the debacle of the loss to Tonga at Aberdeen, Robbo was gone the following morning. The same won't happen to Cotter if Scotland lose today, but it would certainly constitute a major setback not suffered since the loss to Italy at Murrayfield in 2014.
There's a tour coming in the summer when it's to be hoped that some senior Scots will be otherwise involved with the British and Irish Lions.
But even if Warren Gatland snubs them wholesale again, it's a good excuse to rest some tired older bodies and do all the experimenting that's required. We'll have a head coach by then who will welcome the chance to experiment in Gregor Townsend, with it increasingly likely he won't be required for Lions duty.
In the meantime, winning well against Georgia and setting up Scotland for the next leg of Cotter's farewell tour – Ireland at BT Murrayfield on the opening weekend of the Six Nations – is much more important that addressing the strength in depth issue.
And it's not as if it hasn't been addressed already this autumn. Scotland have had to plug the gaps with youthful talent like Allan Dell and Zander Fagerson as they miss Alasdair Dickinson and WP Nel, the two absolute stick-on first choice props when fit.
Duncan Taylor's absence has given an opportunity to Huw Jones. Hamish Watson has had what many thought was a long overdue run at openside, and Bradbury got his first cap long before many thought he would.
Expediency was the reason for blooding these players, as Cotter correctly continue to pick the strongest side available to him. There are simply no guarantees with the Tier Two nations anymore to risk experiments.
Development tours like next summer's are the place for Kinghorn, Hoyland and Toolis, maybe for the likes of Murray McCallum and Adam Hastings as well.
Under Cotter Scotland have shown a pleasing ability to avoid banana skins, the last match at Rugby Park being a case in point.
Scotland won more comfortably at 37-12 than one recalls from watching the match, a 70 metre Stuart Hogg breakout on a fumbled ball late in the first half being the turning point, and the Scots pulling away due to the greater fitness in the second-half.
A similar scenario will suit Scotland perfectly today. Georgia ran out of steam and were holding on in their win over Samoa in Tblisi last week. They're going to come hard in the first quarter, and try to scrum an advantage to defend.
Scotland should withstand and if they have parity or better going into the last quarter, they should get the win that will make this autumn a proper success.