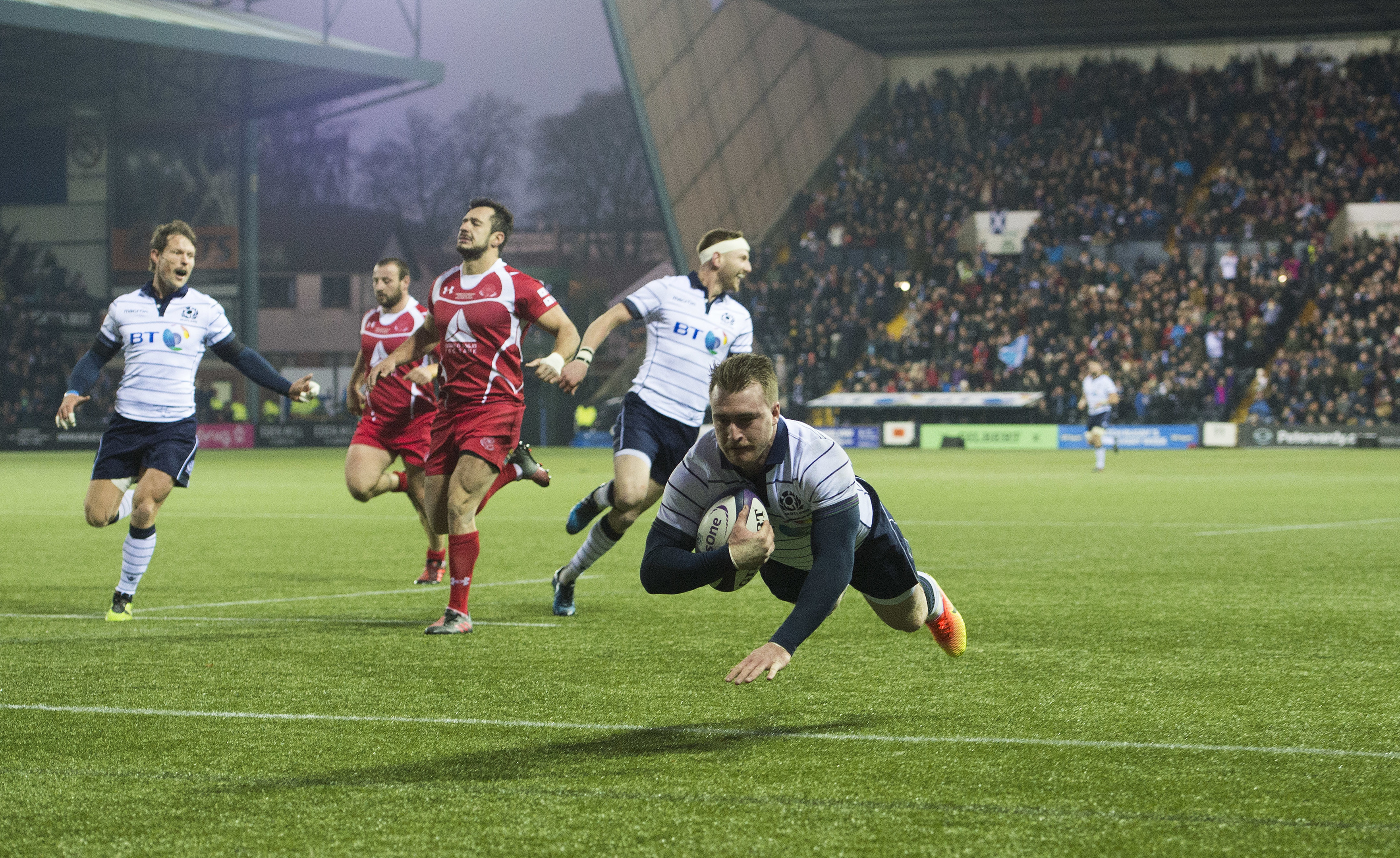 It's been a quiet, unnoticed sort of revolution for Scotland under Vern Cotter, but now we're hitting the moment of truth.
Saturday's 43-16 win over Georgia was – certainly in the first half – maybe the most rounded and dominating performance under his tenure. Nearly 90 per cent of possession in that first 40, some relentless attacking, four tries and what some thought was a potential banana skin swept away in a tide of pin-stripes.
The "new" change kit looking very much like that from the mid-90s, the Scots looked as cohesive and coherent as the 1996 team that got within a game of the Grand Slam, with a far greater speed and cutting edge.
The win not only meant Scotland ended a calendar year with a positive record for the first time since 2010 and only the third time since the Five Nations expanded to Six. It also pushed Cotter's personal record as Scotland head coach into profit; 16 wins in 31 tests.
No head coach of Scotland has finished with a positive record since the game went professional. Cotter still has five games to go in the job, of course, and the kind of one-win Six Nations we've become accustomed to will mean he finishes no better a record than Andy Robinson, currently the best performer since 1995.
Unlike Robinson, Cotter's 16 wins, of course, contain none over the Southern Hemisphere big three, or over England and Ireland (Robbo never beat Wales and Vern hasn't yet either). This is why the forthcoming Six Nations, starting with Ireland at BT Murrayfield on the first weekend in February, takes on all sorts of extra meaning.
We've been here before, even during Cotter's time. A decent autumn, with optimism fully on the rise; one could argue they were a couple of missed tackles against Australia away from a clean sweep in November for the first time since 2002.
But under Cotter in 2014 promising performances ultimately saw them end up with a whitewash in the 2015 Six Nations. He remembers only too well.
"The catch phase in Scotland is a `good autumn and then a poor six nations'," he said. "We have been very open about how this is not just an autumn series and then a Six Nations, this is an eight game series taking us through until the seasons ends.
"It is taking away the learnings from each match and there are things from this game that will help us in the Six Nations.
"It was not all perfect. We went in with a plan and the guys stuck to it and we got the three tries early on and had them under pressure. There are some positive things but also things we have to build on and improve.
"And we need to improve knowing what Ireland has done recently, as this next game will be huge to us."
Cotter says the focus is on "not making the same mistakes and improving all the way through"; crucial, because it's clear that England, Ireland and even France have improved since last spring, at probably the same rate or greater than Scotland.
The best of Scotland's Autumn of 2016 was on show at Rugby Park, a true depth in some positions like back row, where Ryan Wilson's recall got raised eyebrows but he responded with a massive all-round performance. Denton, Hardie and Strauss will all come back to strengthen this group further.
The scrum creaked again, but the cavalry of Dickinson and Nel are on the horizon. A revitalised Ross Ford carried with real vigour and the penalty try given to Scotland was probably his if justice had served.
Behind the scrum, Grieg Laidlaw didn't have to generate pace on the ball such was Scotland's speed of retention, and was all the better for it. Mark Bennett, Tommy Seymour and Sean Maitland jostled well, and Stuart Hogg adds the X Factor.
The full-back was modest enough to admit "pure luck" for the bounce to give him his first score, but his support run with Ali Price and Rory Hughes for his second showed a player greedy for tries, which is a very good thing. He now has 14 for Scotland, and Ian Smith's incredible all-time record of 24, which has stood since the 1930s, is surely in his sights.
Furthermore Hogg has added a superior kicking game to his pure speed, whether in defensive situations or when attacking with ball in hand for both his and Seymour's first half tries.
The lull in the second half was understandable as the Scots got a little too loose and carried away with themselves, as Laidlaw conceded afterwards.
The focus turns to Ireland, who on Saturday toughed out the kind of win against the Wallabies Scotland could not, and did it without Sexton, Henshaw and O'Brien.
The Scots have every right to be happy with their Autumn's work. But the standards only get stiffer as they move forward.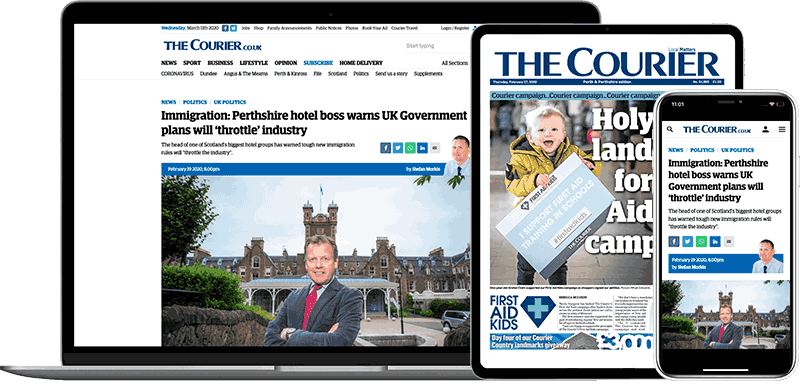 Help support quality local journalism … become a digital subscriber to The Courier
For as little as £5.99 a month you can access all of our content, including Premium articles.
Subscribe