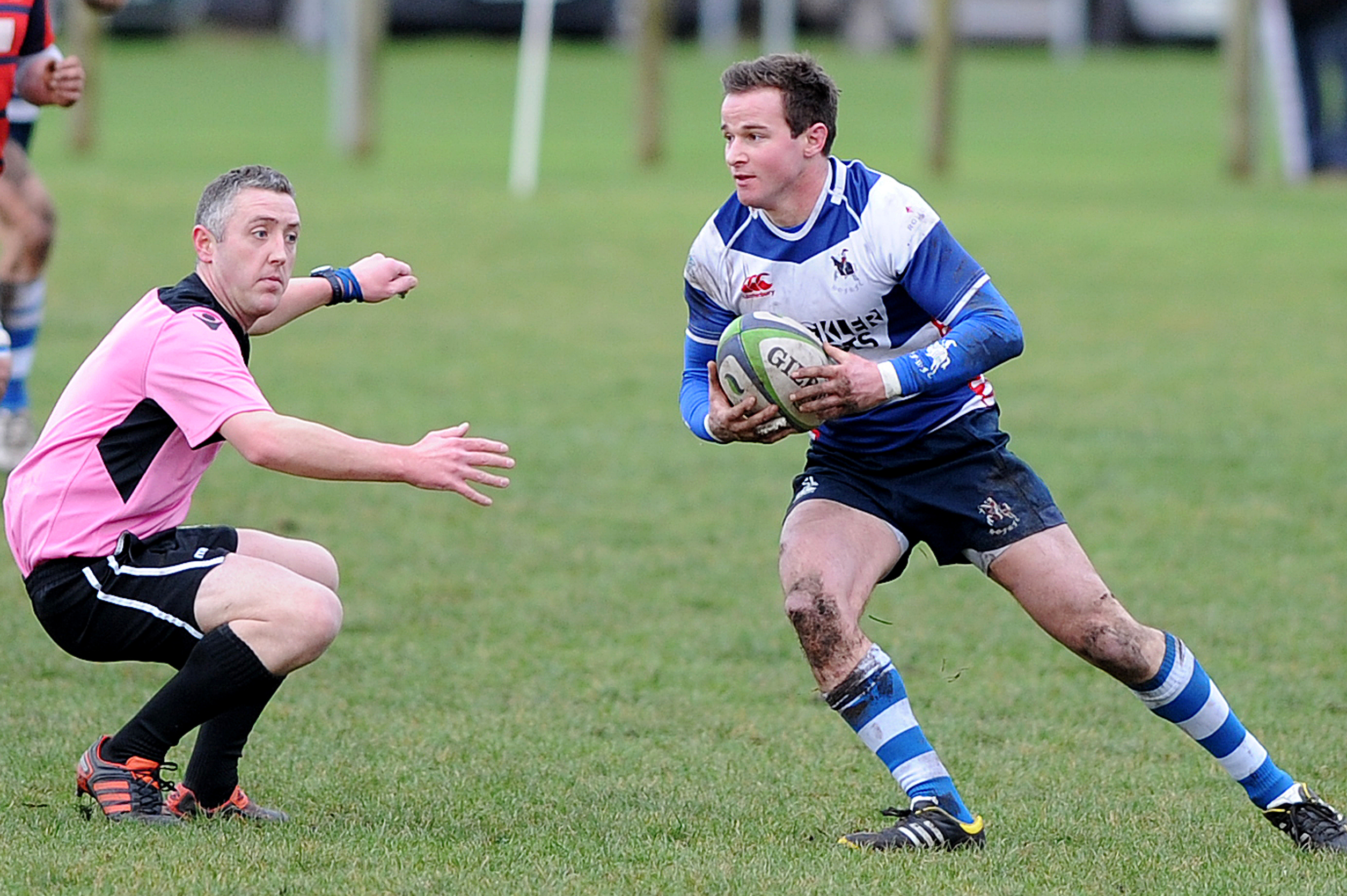 You can guess that there's a sense of acceptance amongst the Howe of Fife faithful in the stand at Duffus Park when you hear more than once "it's a young team, maybe going down won't be a bad thing".
Such a view certainly isn't held by the Howe squad and coaches who still see quite correctly safety just a couple of big wins away. But Saturday's 30-17 loss to Aberdeen Grammar at Duffus certainly reduces the odds on the drop after two seasons in BT National League One.
This was, even at the halfway point, a potential tipping point for the club's season. Win and they'd lift themselves off the foot of National One for the first time this season, leapfrogging Grammar in the process. The visitors arrived having lost their last 10 league games, the last win being over Howe at Rubislaw back in September.
Howe were coming in on the back of three fixtures where a revival appeared to be taking flight. Sadly, the last of them, the excellent win at Falkirk last week, cost them dear in terms of injuries, and the problem that has plagued head coach Garry Horne all season – availability of his best players on a consistent basis – loomed large again on Saturday.
Grammar, to be fair, didn't look like a team who had lost 10 in a row. Their scrum in the ascendancy almost from the off, they were clinical when they had the chance, using huge centre Tom Aplin to smash through to good effect when they moved the ball.
Two early tries from Aplin and Robin Cessford had the home side immediately on the back foot but missed kicks allowed Howe to get close at half-time thanks to Graham Thomson's finish of a fine Stewart Lathangie counterattack. Had Ben Mitchell held a sharp pass from Thomson just before the break they could have been ahead, although that would have been unjust on the visitors.
First score after half-time was going to be crucial and Howe did have a couple of good possessions in the Grammar 22 that came to naught.
Grammar's excellent defence having repelled that assault, they brought on Chris Jollands, the former Under-18 cap, who caused havoc with his rangy running for the last half hour.
Dominic Wallen, Grant Walker – after a break from the excellent full back Dougie Russell – and finally Jollands with an outstanding solo effort brought the second half tries. Howe's resistance came too late, Graham Thomson's second score after a typically rumbustious run by replacement wing Iain Bousie with just three minutes remaining.
Strength in depth in key positions remains Howe's biggest weakness, given that that even Graeme Steedman can't play them all in one game. Hopefully the festive break will give them time to regroup again and re-start the revival in the New Year, but time and games are now running out.