Why are lower tier rugby clubs struggling to retain players? After a struggling Fife team were drubbed 172-0 last weekend, Michael Alexander investigates.
It's a thrashing that has made headlines around the world.
The Howe of Fife 2nd XV were drubbed 172-0 last Saturday by rivals Blairgowrie.
The red-faced players were only saved from further humiliation after the referee took pity on them and blew the final whistle with 20 minutes still on the clock.
With the team short of players, 10 of the 12 who made it on to the pitch being over-35 veterans, and coming just weeks after the team went down 107-0 and 99-0 in other games, it has led to national debate in rugby circles this week about apparent problems facing Rugby Union north of the border.
It's been suggested that some lower tier clubs may face oblivion if the problem persists.
But the rugby authorities – who insist the game overall is in good shape – insist it's a lot more complex than just saying that rugby isn't attracting junior players.
In fact, the sport is attracting more youngsters than ever before.
It's more about the social end of the game, they say, where the challenge is converting players from mini, midi and colt players into seniors when there are so many other activities competing for players' time – and that's a problem that isn't confined to rugby.
Murdo Fraser, president of the Cupar-based Howe of Fife Club, told The Courier that youth rugby is very strong at the Howe of Fife and is getting stronger due to the completion of new facilities.
However, there are a lot more alternative sports on offer now with less of an injury risk such as cycling, golf, swimming and Crossfit.
"More youngsters travel to do gap years abroad now as it is more affordable than ever before, and this is taking its toll on the ability of the club to retain players when they move on from school, "said Mr Fraser.
"When kids get to 18 now there's a lot more choices. There are various reasons for why we are where we are, and it's the million dollar question – if we knew the answer as to why there's a drop off at 18-years old, we'd all be millionaires!"
Keith Russell, Scottish Rugby's director of domestic rugby, emphasised that the problem of retaining players in the lower tiers of the senior game was not confined to the Howe of Fife, Scotland or even to rugby. It was a global team sport participation issue.
He said: "What we are saying to clubs and making them clear on is it's not a local problem for Fife. It's not a local problem for Scotland even. It's a global participation in rugby issue, because all the tier one countries – the top international test play countries – have got exactly the same issue, as do the vast majority of team sports."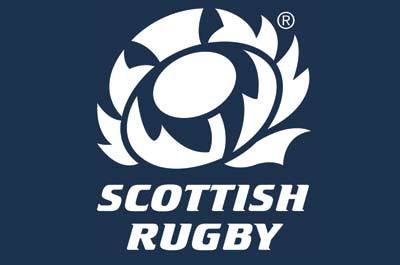 Mr Russell said sports like cycling, running, swimming and Crossfit had apparently become more attractive to many people because they gave the individual more control over when they can train and participate and what level they want to participate in.
"The challenge that we have," he added, "is how we can make our sport continue to be relevant for all of those people wanting to play rugby at the social level.
"As a team sport, by implication we have Saturday afternoon, 3 pm – you need 15 guys on the pitch to be playing that game. It's quite a challenging one.
"We need to be more flexible in helping young people come through to keep them involved in the game.
"To our minds if we can keep them involved in the game there's a far better chance that you can pick them up to be part of that team structure."
Some have expressed concern that in the longer term, people losing interest in rugby could ultimately have a detrimental impact on the top tier national game.
But Mr Russell said that whilst the rugby authorities are not being complacent, they don't see the situation having an impact on the players committed to playing at the higher levels.
"The first 15 structure is still pretty strong," he added, "and the standard and commitment of the players particularly at the top end of the premiership and the national leagues is increasing year on year. The commitment those players have is to be playing serious competitive rugby on a Saturday afternoon.
"The challenge we have is the challenge we have at the Howe of Fife – more at the social end of the game – and what opportunities there are for people to play.
"We can't expect those players at Blairgowrie or Howe of Fife seconds to be training twice a week and playing 25 games a season – not when there are so many competing demands of their time and interests."
The Courier's rugby correspondent Steve Scott agreed with the complexities of the issue. But he added that the Howe of Fife was a "special case".
He said: "There is an issue at the club at the moment, but one of the other aspects is that the club have developed a policy that colt players (Under 18s) don't play senior rugby, which creates a large gap they can't fill with players in the 20 to 30 age range.
"Howe has a fantastic record of developing junior players and their Sunday morning sessions are very well attended. It's the same with a lot of clubs in our area, Perthshire, Dundee Eagles, Strathmore all have thriving junior sections.
"But a lot of kids give up the game when it becomes structured, when the scrums and the mauls start rather than just "touch" or "flag" rugby, sometimes because parents are scared of them getting hurt.
"The other issue is that club rugby at the lower levels is very cyclical and transitory.
"You can have a club like Morgan who just six or seven years ago were comfortable in the third tier of Scottish club rugby, they lose a few players and have a few retirements and now they're struggling at the seventh tier to raise a team.
"Same has happened with Madras. Players come and go all the time and like just about every sport, rugby has suffered from the cycling boom –  a big reason for dropping participation in golf, I believe."
In Dundee, Josh Gabriel-Clarke, development officer for the Morgan, has started up an all-Dundee U-18's team merging all the local junior clubs' best talent.
A Leisure & Culture Dundee spokesperson said: "We are working in partnership with Scottish Rugby on the delivery of a city-wide rugby development strategy through the rugby development officer and there are lots of positive steps being taken to ensure the long-term health and sustained future of the game in Dundee."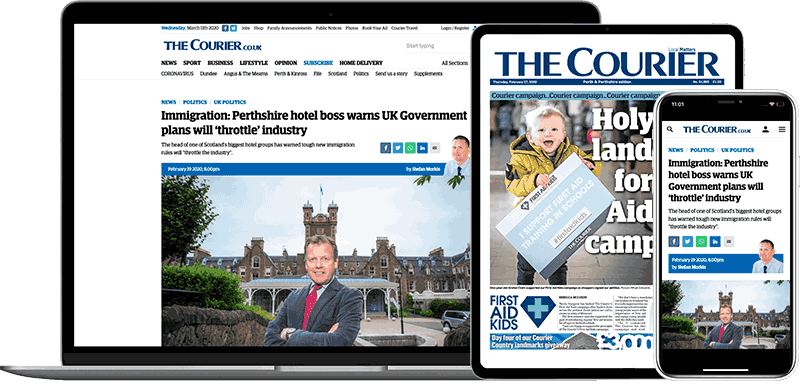 Help support quality local journalism … become a digital subscriber to The Courier
For as little as £5.99 a month you can access all of our content, including Premium articles.
Subscribe