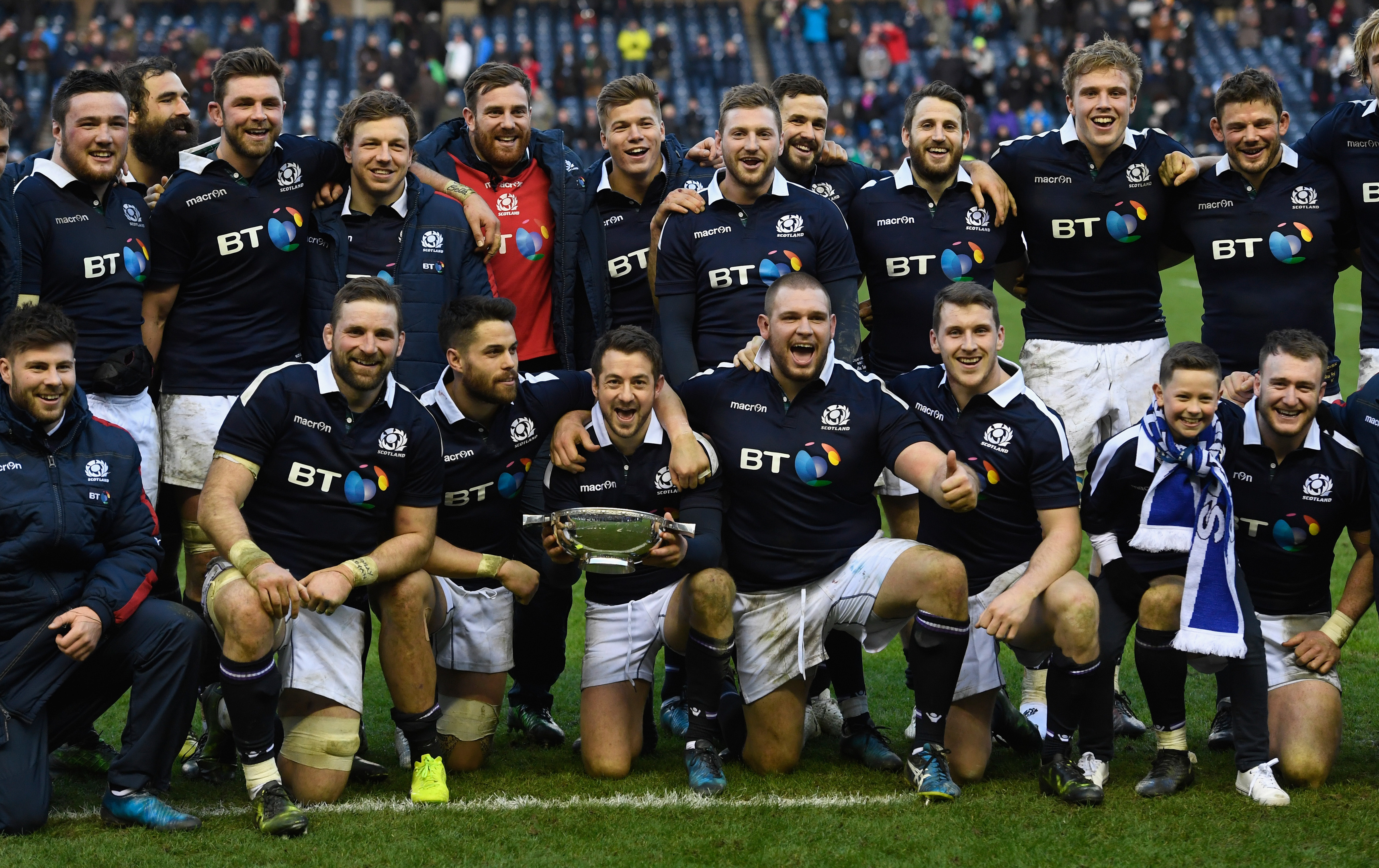 The highlights you'll see forever of Scotland's epic victory over Ireland on Saturday – only their second win ever on the opening weekend of the RBS 6 Nations – will predictably be Stuart Hogg sprinting for tries and that outrageous lineout move.
You will no doubt also see Greig Laidlaw, after hitting his final kick penalty to finish the 27-22 win, standing tall to every bit of his five feet nine inches, arms raised, and then turning to the East Stand at BT Murrayfield to punch his chest near his heart before he was engulfed by delighted team-mates. There's an iconic image for this rollercoaster of the match, alright, and the marketeers at the SRU will be drooling over it for weeks.
But in truth the real heart of this victory, an utter vindication of Scotland's new found belief – and a dismissal of that oxymoron we thought couldn't possibly exist, Irish Hubris – was not the flair and innovation of the first half or Laidlaw's perfect technique on his fifth successful kick from five attempts.
Instead it was the final ten minutes of sheer doggedness, and old-fashioned keep-ball rugby, execution of the most basic of basics under severe pressure – one fumble and it probably would have all been lost – that is the true measure of the win.
Having built a 21-8 half-time lead only to trail 22-21 entering the final ten minutes, I don't expect many outside the squad and coaches believed Scotland would rally again. They'd sustained an almighty onslaught from the Irish pack for half an hour in which they barely had the ball, and they looked spent and heavy-legged as they trudged back to halfway after Paddy Jackson's try and conversion had completed Ireland's comeback.
The script was apparently about to be confirmed. In games on Friday night three Scottish teams – Women, Under-20s and Edinburgh – had led Irish teams in the final ten minutes and all had lost.
The smugness of the Irish in Murrayfield looked fulfilled, nodding to each other with knowing smiles, in the certain belief that their boys would find a way to win and Scotland would assuredly find a way to lose.
Glorious failure, the sporting stereotype for our national teams, was writ large again. This Scotland rugby team have been one of the serial offenders, after all.
But instead, Scotland summoned reserves of energy and it was Ireland who looked spent, that half-hour of constant attritional hammering in the Scottish 22 having surprisingly sapped their strength. Also crucial, unquestionably, was both head coaches' use of their benches; Joe Schmidt, the supposed genius, took off Iain Henderson, Ireland's best all-round forward, and Sean O'Brien, who Scotland have never been able to keep in check and had little luck doing so on Saturday.
Vern Cotter, on the other hand, put on John Barclay, Gordon Reid, Tim Swinson and Mark Bennett. Barclay's turnover of ball at a lineout in his own 22 as Ireland, now with the lead and momentum, pushed for the killer score, was absolutely crucial; had it not happened, Scotland would have lost the game.
Reid shored up a creaking scrum. Swinson, in the best form of his life, carried with a vengeance and tackled with a frenzy. Bennett gave them some go forward with ball in hand and one kick ahead stranded Ireland in their own 22.
From there, Scotland were not flashy or innovative as they had been in the first half but simply relentless, pounding the Irish the way they had been pounded for the previous half-hour. First Paddy Jackson didn't roll away – he was probably held in by a wily Scot – and Romain Poite gave Laidlaw the chance to restore Scotland's lead with a penalty.
Then after Tommy Bowe's high tackle on Alex Dunbar allowed the Scots to turn the screw, it was Swinson's charge that led to Jamie Heaslip infringing for Laidlaw's final, drawn-out pop at goal, the crowd roaring "Flower of Scotland", the pressure off, "the stuff that dreams are made of" the skipper admitted afterwards.
But while the Scots dug deep and went to old-fashioned rugby to pull the match out of the fire, it's that they can play both ways that's most assuring.
Their keenness to play the clearly-not-matchfit Huw Jones was clearly illustrated with his flat passing a key part of Stuart Hogg's astonishing performance. We now have to talk about the full-back in the same terms as legends like Renwick, Irvine, Hastings and even the Flying Scot, Ian Smith, whose Scottish try record of 80 years vintage is now clearly in Hogg's sights.
A lot will be made of Jonny Gray's 27 tackles and his industry, but it was a game in which a lot of tackles had to be made – eight Scots made over 15, a number that usually leads the tackle count in international games.
Richie Gray, who has somewhat happily gone into his younger brother's shadow in recent times, made 23 tackles, had as many carries as Jonny and his lineout play on both Scotland and Ireland's throw was arguably much more impactful on the game.
The scrum buckled again but – as Cotter pointed out – held on the most crucial one of the game in the shadow of Scotland's own posts.
Zander Fagerson was only a fault once in the setpiece and outstanding about the park in a full 80-minute shift. Scotland may switch Allan Dell and Gordon Reid in their roles for Paris on the grounds that a solid scrummage foundation might be necessary against France.
They might look at having Barclay on from the start as well. But Scotland go forward to the Stade de France, for the first time since 2006 and only the second time ever, with that pre-championship optimism still blooming…and the belief that they refuse to settle for glorious failure anymore.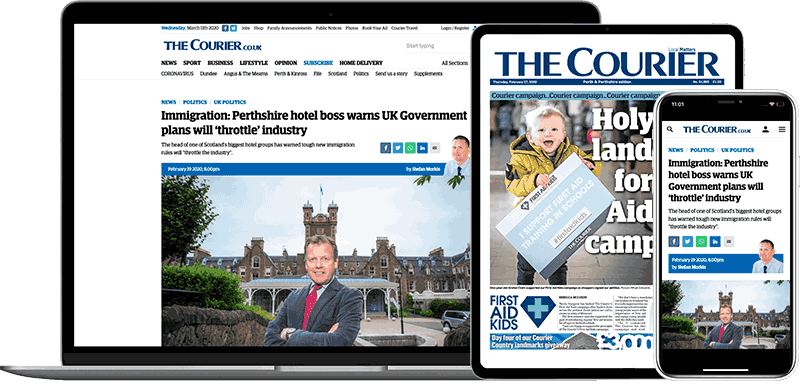 Help support quality local journalism … become a digital subscriber to The Courier
For as little as £5.99 a month you can access all of our content, including Premium articles.
Subscribe