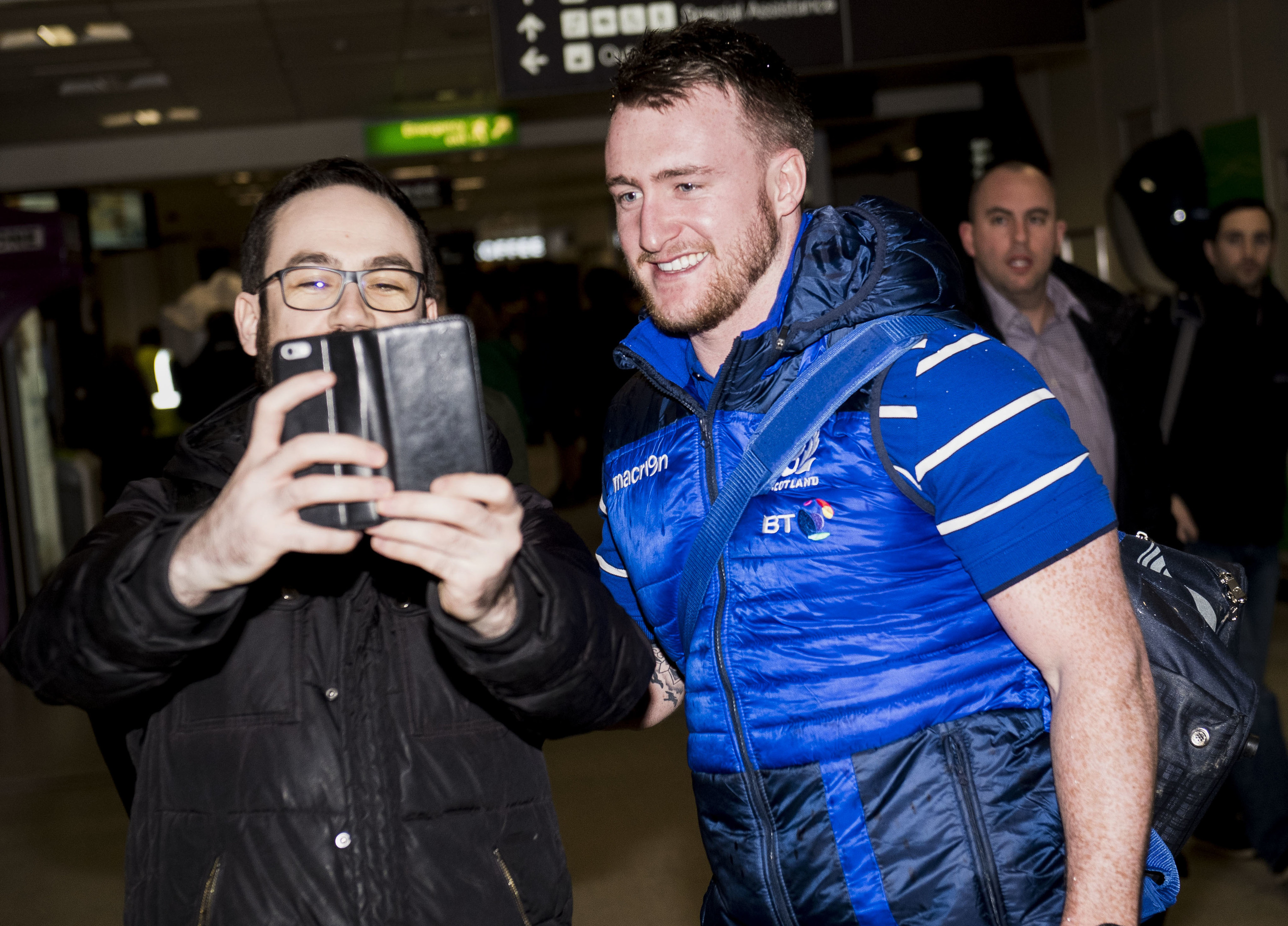 Vern Cotter actually wanted an unchanged matchday 23 for the first time in 33 internationals in charge of Scotland, but instead John Barclay will face France in Paris tomorrow as the Scots seek back-to-back wins to open a RBS Six Nations for the first time ever.
Ryan Wilson has an elbow infection which refused to clear up, so after sitting out training all week the back rower – who made 18 tackles in the win against Ireland – is replaced by former Glasgow team-mate Barclay, who had such a key influence in the final minutes of last Saturday's 27-22 win.
John Hardie, originally named in Edinburgh's team to play Ulster last night, was hastily removed from the Belfast trip and re-touted back to Oriam to rejoin the squad as a replacement.
Otherwise there are no changes – Fraser Brown stays at hooker, Allan Dell at loosehead – and given that no-one believes even an improved France are a better team than Ireland, there's a definite logic behind that.
Cotter believes that France are going to send "a juggernaut" at Scotland, having seen the team picked by his old friend and sparring partner, Guy Noves.
"It's pretty obvious how they are going to play against us," he said. "They believe that they can overpower us. There was even talk of (Mathieu) Basteraud being involved in the midfield to really try to steamroller us.
"They believe this is the game that will set their Six Nations alight. We've heard the noises coming out of their camp, they're a big juggernaut that's going to roll over the top of us. We're the type of team they like to play against."
Yet Scotland feel that they can match physically with the big French pack – even in the scrummage where they are confident that refereeing interpretation was the issue against Ireland – and can turn them.
"They are very powerful going forward but we'd like to see how they look going backwards," suggested Cotter. "Turning them round will be key, but getting them frustrated is another.
"If they're making yardage off one-off carries, no-pass plays, or a line-out drive with (Louis) Picamoles coming off that, they will grow an arm and a leg.
"That's why we have to really anticipate and defend well, defend smart, try to get them frustrated – and get them to push their game where they don't want it to go.
"When they start whistling and they're not happy with their own team, you know you're doing things right.
"They will have periods in the game when they will have the ball and they will score or do well. We need to get through that, stick to our game plan, get the ball down the other end, keep their crowd quiet, make sure we finish strongly in the last quarter.
"Do that and anything can happen."
The man who might make things happen – other than Stuart Hogg, winning his 50th cap at just 24, the youngest Scot to reach the milestone – is stand-off Finn Russell, who has been picking apart the tapes with half-back partner and skipper Greig Laidlaw.
"Vern has given us a game plan but we know where the opportunities might be," he says. "So, we will play wide sometimes, but we need to get the balance right between going round them, through them and over them.
"In terms of with the ball I think I am free to do what I want as long as there is a reason behind it, I hope!"
But Russell know she'll be targeted defensively by the in-form Picamoles.
"I'm not really looking forward to him coming off the back of a scrum, but that's life as 10 in this game," he said. "You've got a 12 outside you and a 7 inside to help but there will still be times when you're isolated.
"I just go for his ankles, hang on and I think I'll be alright."
Russell's confident that the famous victory in 1999 can be repeated, although the method that day – five tries in the space of 15 first half minutes – might be asking a bit much.
"It has been a while since we won there," he said. "After beating Ireland we had to get back to this week's business pretty quickly, and that's been good for us.
"We played okay two years ago and we could have got at least a draw in the World Cup warm-up game.
"What's certain is if we can get a win it puts us in a fantastic position going into the last three games of the championship. That's something to aim at."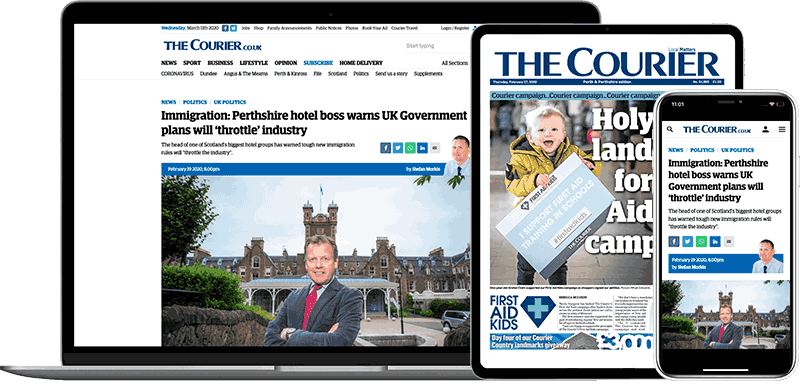 Help support quality local journalism … become a digital subscriber to The Courier
For as little as £5.99 a month you can access all of our content, including Premium articles.
Subscribe